One of the items on my Winter Bucket List is to start querying agents (again). You'd think since I have written a query letter and only need to tweak it and start researching agents, this would be an easy matter. But more than a month into winter I haven't even begun.
Part of it is poor timing on my part. December and January are my busiest months at my day job. Now I'm doing the Orangetheory Fitness Challenge, which means more time spent working out and meal prepping. I don't want to let my blogging slip, and beyond the writing, keeping up with the technical aspect of blogging takes more time than I anticipated. Then, of course, there is family time. All this leaves very little time for working on the query letter. At least that's my excuse.
To overcome this challenge, I decided to combine my blogging and querying this week by writing a blog about query letters.
Of course, as I started my research, the first piece of advice I ran into was DO NOT send a query letter before your manuscript is 100-percent complete—that means as good as you can get it. If it's 90-percent complete, do not send a query letter. If it still needs editing, do not send a query letter. What if the agent responds wanting to see said manuscript? Can you in good conscious send what you have today?
Well, truth be told, I have not completed the revision I started after receiving my editorial assessment. I have started the work, but I'm not 100-percent there. Writing new scenes requires more than the 20-30 minute time blocks I've been able to scrape together, especially since it takes me at least 10 minutes to prime the pump and get the thoughts flowing. I think that's why I jumped ahead to the query letter, thinking I could revise my letter in 30 minutes, research agents in a couple of 30-minute sessions, and check something off of my list.
But now here I am at the realization that I am putting the cart before the horse. I need to do the hard time-consuming work of completing the novel first.
So I need to address my roadblocks.
How do I clear time for novel writing? Do I even want to clear time right now? What is my priority? Is there any reason not to put it off until I retire? Is there any reason not to just get it done already? It's been 90-percent written for years now. Am I procrastinating out of fear or am I legitimately over-committed?
The problem is—as you can probably tell—when I begin thinking about it, my head starts spinning. I get overwhelmed. I don't know what to do, so I do nothing. I don't write the novel, but not because I've consciously decided not to, so I have this nagging guilt in the back of my mind while I spend my writing time on blogging. Six months ago, I thought I had a schedule all worked out. I was diligent for a time, and then things got busy and the writing got more challenging. Now I find myself right back where I started—grappling with priorities, time management, writing blocks, and indecision.
It's time to STOP.
Not stop writing, but put into practice a technique I've recently learned for addressing overthinking or anxiety:
Stop
Take a couple of deep breaths
Observe
Proceed
In this case it looks like this:
Quiet the competing voices in my head, the "shoulds, woulds, and coulds." For a time, I need to stop analyzing the options. It might sound counterintuitive, but I need to take a break from trying to figure it all out in order to figure it all out.

If I catch myself obsessing or future planning, I'll take a deep breath and repeat to myself, "I let this go and allow the Universe do her thing."

Hopefully, quieting the mind will allow me to connect with my intuition, to observe what my gut is telling me to do, where to focus my time and my attention. 

Only then will I proceed with planning and acting. The truth is I am busy, but I also believe if my head is clear and I am working from a place of enthusiasm and commitment, I can make better use of the time I do have.
One thing is certain, querying agents is coming off of my Winter Bucket List. I'm not there yet. Now I just have to figure out where I am—in terms of what I want to accomplish next and how to get it done.
Transformation Challenge – Week 1
In order to create accountability for myself, I will be giving a weekly update of my efforts and progress in the 8-week Transformation Challenge. If you are not interested in this portion of my blog, please feel free to skip down to the Comments. I'd love to hear from you.
Workouts
I attended three Orangetheory classes this week.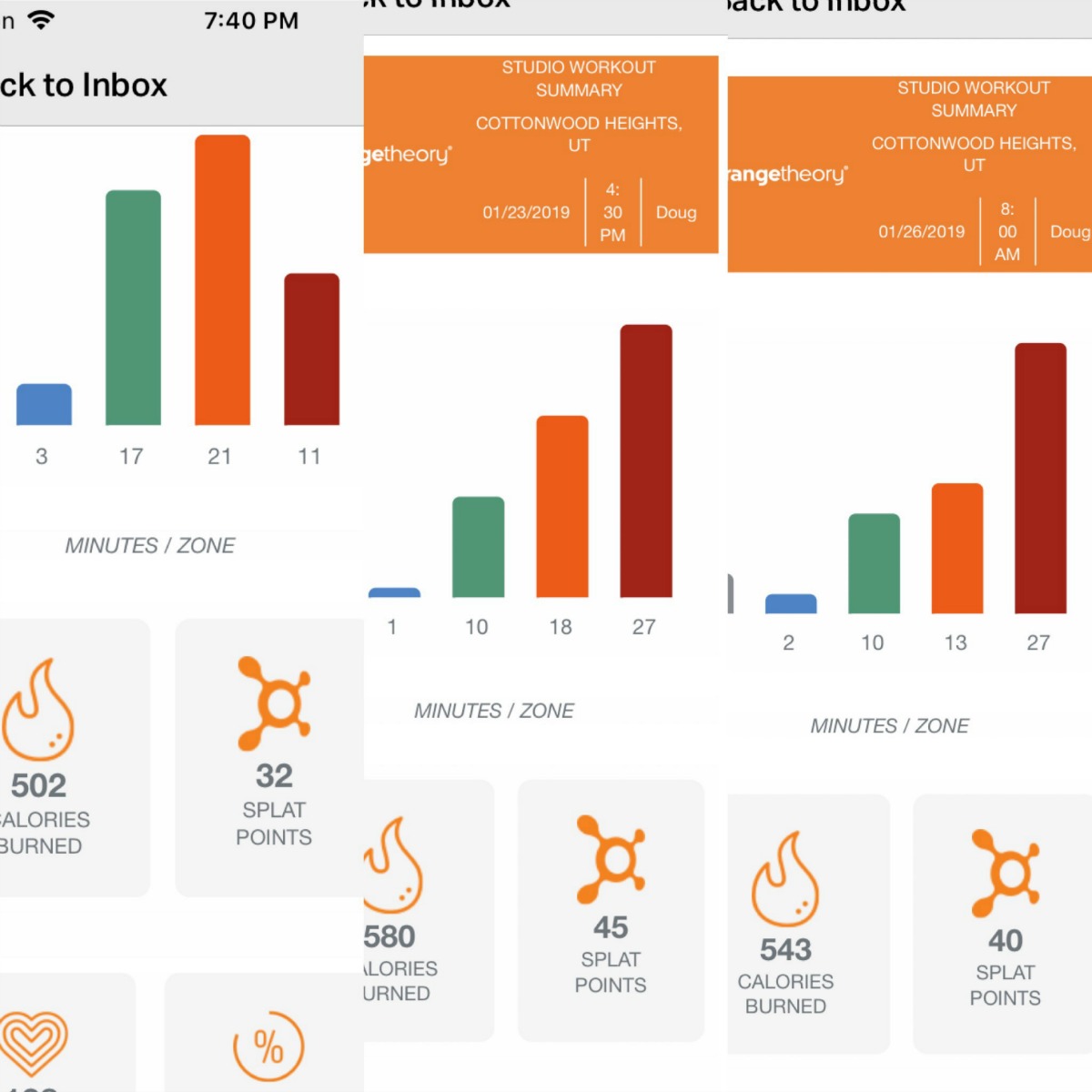 Between Orangetheory workouts, I did two yoga sessions and one stationary bike ride and took one rest day.
Nutrition
I food prepped for the week on Sunday, making crustless cauliflower quiche for breakfasts and chicken kale soup for lunches, so that was a win. I did struggle with too much eating out. I tried to make healthier choices at the restaurants and not eat beyond my satisfaction point—except on our anniversary, where I ate exactly what I wanted and admittedly too much of it. I've been tracking my calcium, protein, and fat. It appears I don't get enough calcium; I'm close on protein; and a little high on fat.
Goal update
I met one-on-one with an Orangetheory coach to go over my initial scan and my goals for the challenge. She helped me realize that I am stronger than I think, and I can lift more than I have been. If I want to increase muscle mass, that's what I have to do. Based on our discussion, my goals for the challenge period have changed. My behavior goal is to increase the weights I am lifting from between 2 and 10 pounds, depending on the exercise. My results goal is to reach 60 pounds of skeletal muscle mass (up from 58.2).
Your turn
Do you have a process for getting to the bottom of your procrastination or for setting priorities?

How do you make time for the things that are important to you?

How did you do on your fitness goals this week?
Share anything else you'd like to share–any topic at all.
Follow my blog with Bloglovin.
Shared on the GRAND Social,#MLSTL, and Blogger's Pit Stop.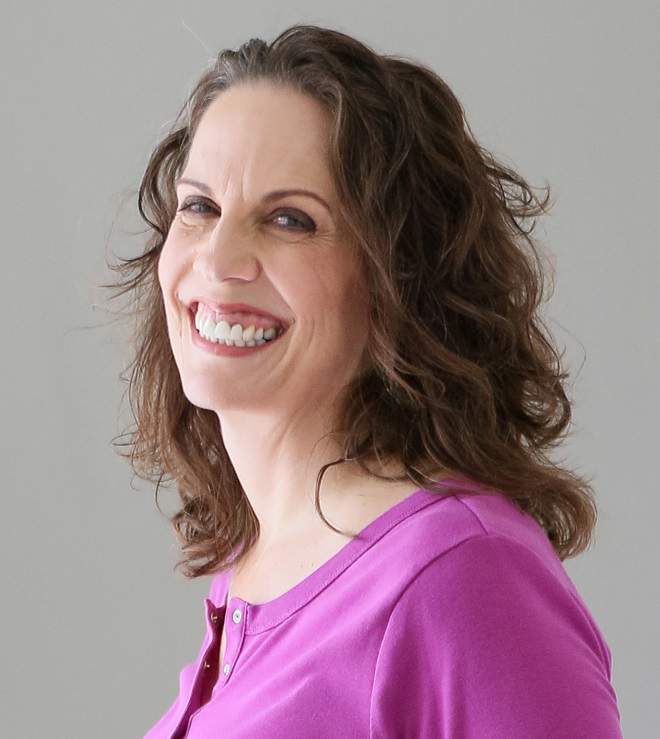 Christie is an author and professional communicator who blogs about life transitions, wellness, mindfulness, and anything else that answers the question "So what? Now what?"