It's easy to get so caught up in the hustle of life that we forget to appreciate the small miracles that happen every day. I created the monthly Thank You Notes post to help me relive the happy moments, savor the gratitude, and share them with you. I hope they also inspire you to think about what you have to be grateful for and share them with us. So let's get started!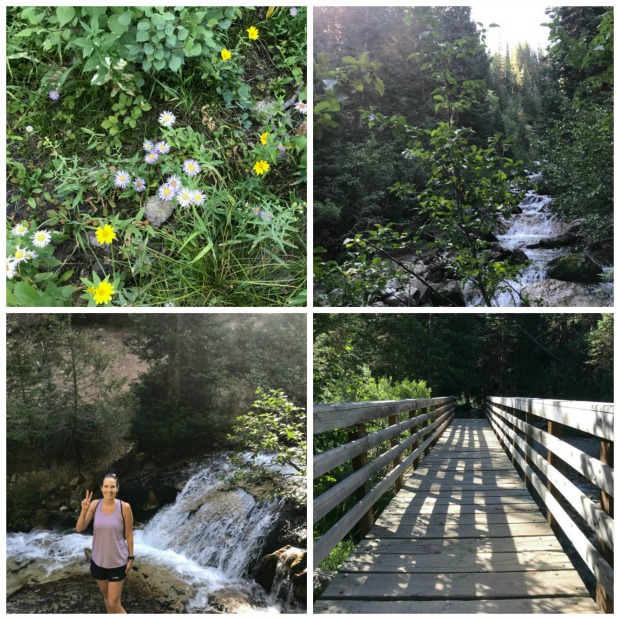 for a beautiful morning hike. It truly was glorious. Thank you once again EMI Health for the Wellness Challenge, which introduced me to so many amazing hikes close to home. Thank you Larry for joining me and snapping the requisite peace-sign pic. (That's a requirement of the challenge.)
Thank you Piper…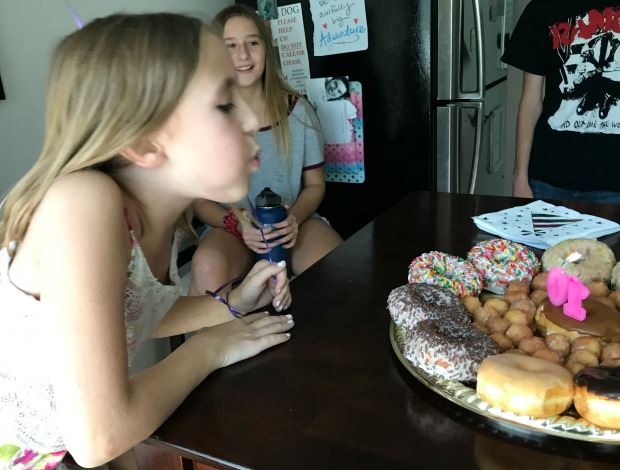 for requesting donuts for your birthday party. They were delicious! Thank you for still being willing to cuddle with Grandma, even though you are now double-digits, as you so often remind me.
Thank you Jenny…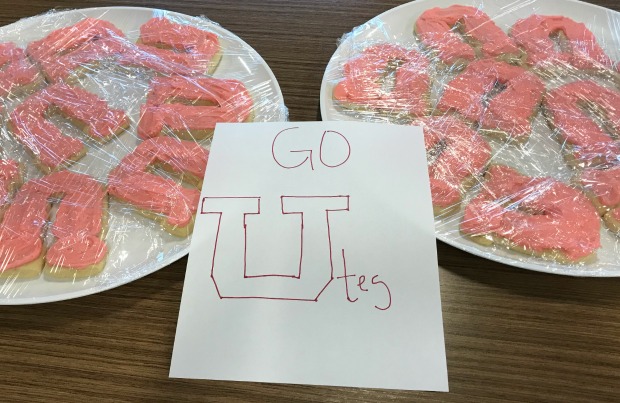 for the U cookies to go along with the Utah/BYU rivalry game–or the Holy War, as we call it in Utah. Thank you Utah Utes for making it nine in a row! Sorry Dad, that's a lot of lunches you owe Connie when we meet again. Enough said about that. I'll finish my gloating in private.
Thank you Hawkes Landing…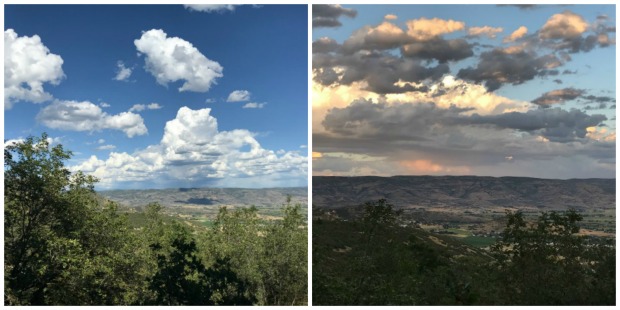 just for being there with all your peace and tranquility. Thank you Mother Nature for this stunning show in the sky each day and night. Thank you Larry for convincing me years ago it was worth taking out a loan (which has long since been paid off) to have this place of refuge.
Thank you healthy body…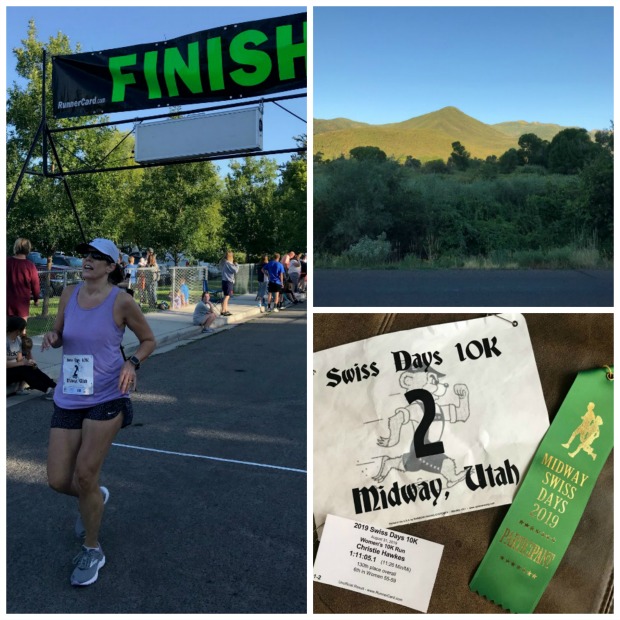 for carrying me across the finish line of one more race. Thank you to all the volunteers who made the Swiss Days 10K such an enjoyable race. Thank you Larry for getting up early to deliver me to yet another start line and then hanging around waiting to cheer me across the finish line.
Thank you Pam and Ron…

for the jigsaw puzzle. It was a pleasant way to relax in the days after my race. It is such a satisfying feeling discovering where each piece fits, and it turned out beautiful. I hated to take it apart, but I wanted to share it with my mother and sister.
Thank you Colette…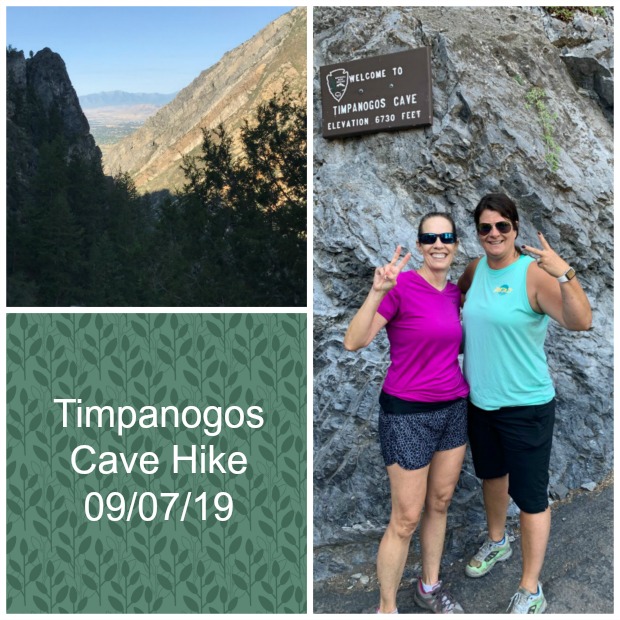 for taking me on my first difficult-level hike of the challenge, Timpanogos Cave. My calves aren't thanking you at the moment, but they are overruled by the rest of my body and spirit.
Thank you sisters…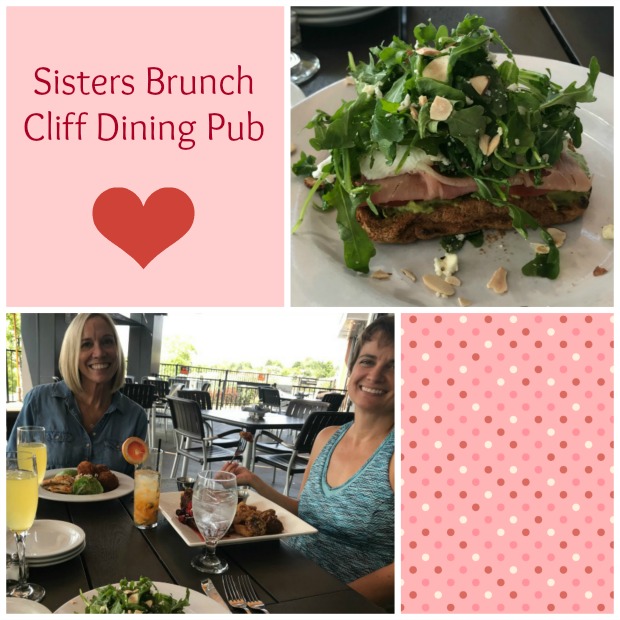 for the lovely brunch at Cliff Dining Pub. The food was delicious, the views delightful, and the company was marvelous. I couldn't ask for a better combination.
Thank you rain…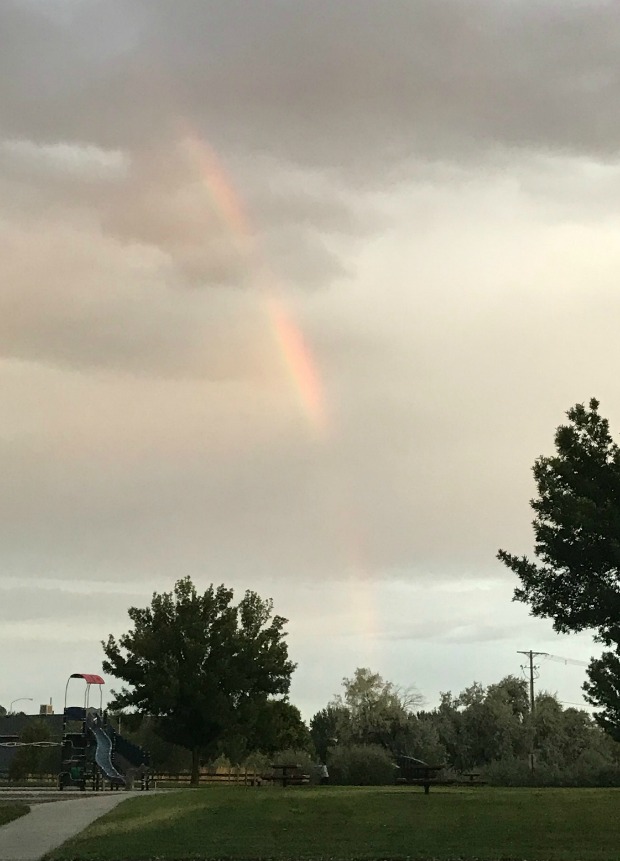 for the much-needed respite from the long hot, dry season. We were even rewarded with a rainbow, though this picture I took through the window of my car doesn't do it justice.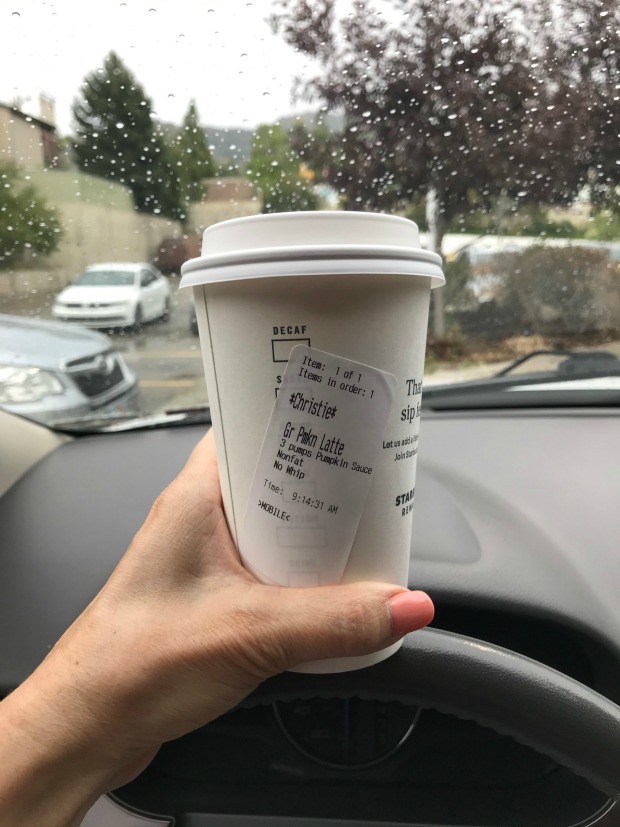 for my first pumpkin spice latte of the season. Thank you Mother Nature for the hint of fall, with a cool rain on a Sunday morning. Perfect PSL weather.
Your turn
That's it for me. I hope you will share some of your feel-good moments from this past month in the comments. Here are some questions to get you started.
What made you smile this month?
What will you do to inspire joy today?
What's on your mind–anything at all. I just love to hear from you.
Follow my blog with Bloglovin.
Shared on the GRAND Social and #MLSTL.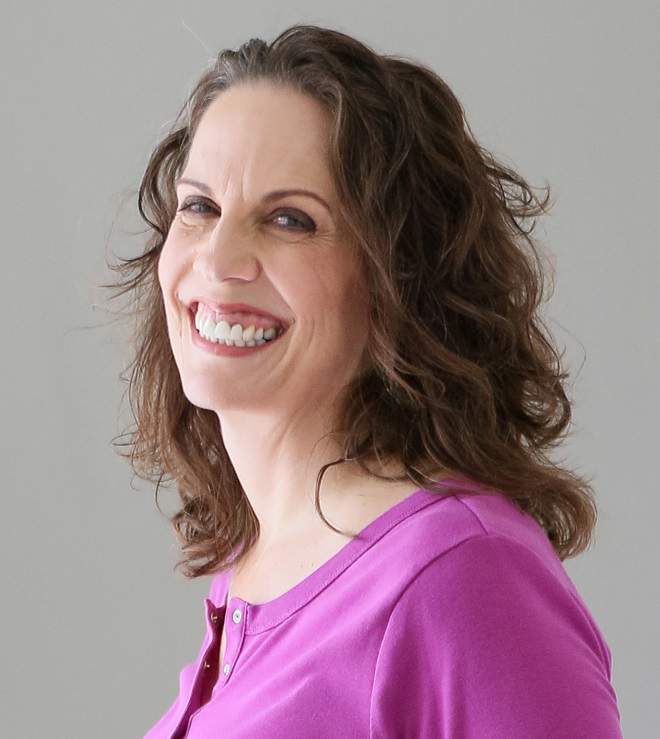 Christie is an author and professional communicator who blogs about life transitions, wellness, mindfulness, and anything else that answers the question "So what? Now what?"