Last Tuesday I asked you to share some of the things that bring you joy. I know I have much to be happy about. Here's just a sampling.
Friday morning started out great with my daily walk in Kauai. This time I counteracted all that healthy activity with a delicious pumpkin macadamia muffin. (Hey, I worked hard for this extra vacation padding; I couldn't risk walking it off. 🙂 )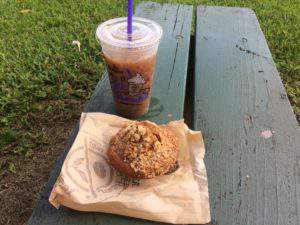 Later that day, we walked across the Historic Hanapepe Swinging Bridge. The wind was blowing, and the bridge was swinging! But we did it. We looked like drunken sailors, but we did it.
From Hanapepe, we drove up Waimea Canyon. The intermittent rain and sunshine resulted in the most amazing rainbows at every stop! And again the wind–what fabulous hairstyles Anna and I have. Wimpy men and their hats. 🙂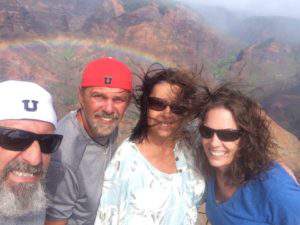 Saturday we stayed closer to "home," but even a walk around the block is beautiful in Kauai.
Just sitting at the end of the pier in Hanalei Bay watching the sunset over the ocean. No big deal.
Brickoven pizza and fresh salad from a gas station. Yeah, that's a real thing in Princeville. And, yes, white wine goes with pizza.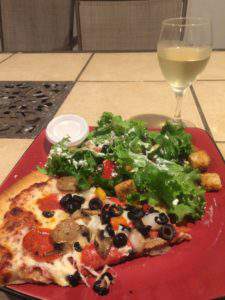 Sunday, we wound the trip down with a leisurely walk on the beautiful Wai Koa Loop to the historic stone dam. I could do some serious meditating in this little paradise within a paradise.
They say "all good things must end," and that is definitely true of our trip to Hawaii. However, they also say, "there's no place like home," and I must admit that first night in our own bed, the first time seeing Charlie Dog, the first time hugging one of the grandchildren made the homecoming sweet.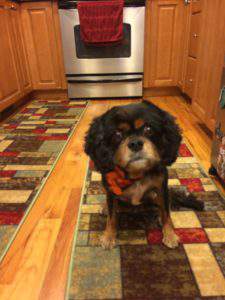 This particular Beans & Brew was even sweeter, because the stranger in line ahead of me paid for it. How nice! I will definitely pay it forward. By the way, those awesome burnt orange nails are courtesy of Meghan, my amazing nail lady. (That's a lot of sweet, nice, awesome, and amazing all in one sentence!)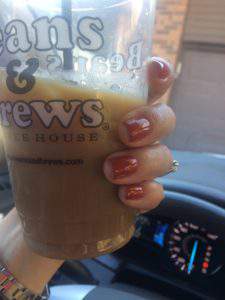 And big finish–Saira placed in the storytelling contest and got to read her original story at Murray Library. I was lucky enough to be there and enjoy her dramatic talent firsthand! I may be a little biased, but she was the best at reading her story with feeling, voices, and sound effects. I even heard the people behind us commenting on how great she did, and the applause were just a little louder and longer for Saira. (Sorry the photos are so dark. The library lighting was not great.)
That's it for me. How was your week? Please share some highlights. Pretty please with a cherry on top!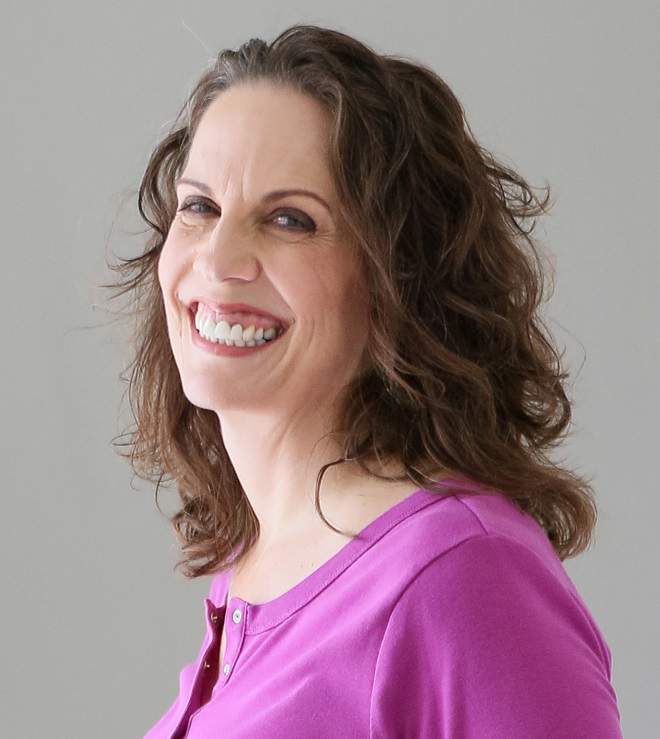 Christie is an author and professional communicator who blogs about life transitions, wellness, mindfulness, and anything else that answers the question "So what? Now what?"