It's been a good week. Mother Nature finally gave us a break from all the snow! This is the view from McCarty's Salon. I got my hair done and I got to enjoy the beautiful mountain view.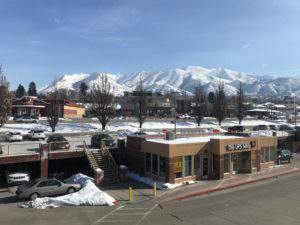 Of course, it didn't take long for the haze to build up. Luckily, we were able to rise above it all (literally) with a trip to Park City to have dinner with friends at Chimayo Restaurant.
I had this almost-too-pretty-to-eat butternut squash soup.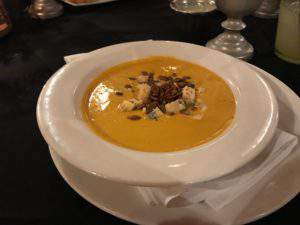 And delicious scallops and broccoli. Beautiful presentation–poor lighting for photography. Sorry about that.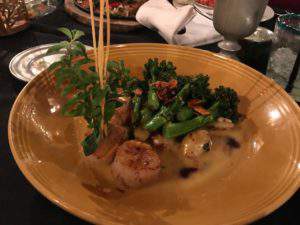 Of course, the best part was seeing Wayne and Linda again. (This is an old photo, taken when we were in Alaska.)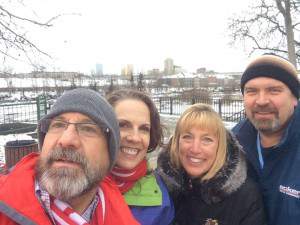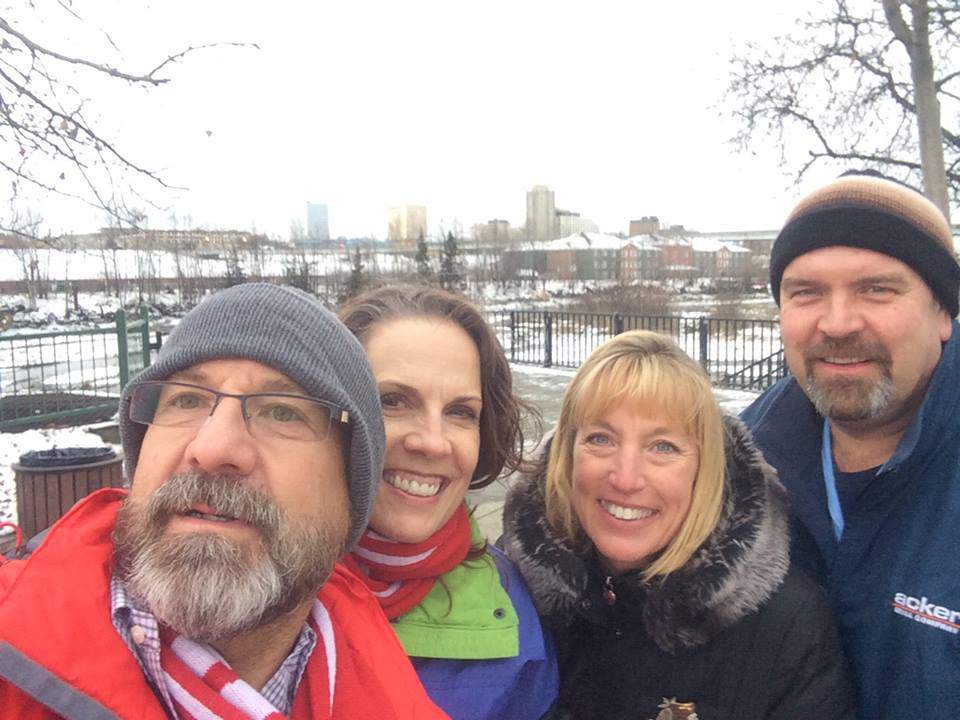 And let's not forget about Groundhog Day. How many cards did you get? Okay, I just got this one, but it was completely unexpected and made me smile. Thanks to the gang at Intrepid!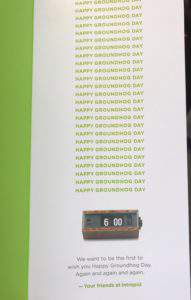 I also received another delivery this week that I'm pretty excited about. I've been complaining for awhile that I need new work clothes, but I just couldn't get the time and motivation I needed to go shopping, so I decided to turn it over to someone else–MM.LaFleur. I completed a brief online survey about my tastes and body shape, and they sent me a Bento™ Box, which contained five items selected just for me. I choose the ones I want to keep and return (in a pre-paid UPS bag) those items I don't want. My credit card won't be charged until after I make my selections. Of the five items I received, I'm only sending one back. The rest were perfect for me! These are well-made, nice-fitting clothes for the working woman. Just what I was looking for.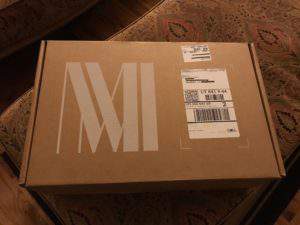 Now the sad part–I was so excited when the box arrived that I forgot to take photos of the unwrapping process. (It was like Christmas or my birthday!) Now the clothes are hanging in my closet, which happens to be in the room where Larry is sleeping. That means I can't share them with you yet. I promise I will in the coming weeks as I wear them.
That's it for me this week. What were the highlights of your week?
What about the coming week? Are you watching the Super Bowl? Which team are you cheering for?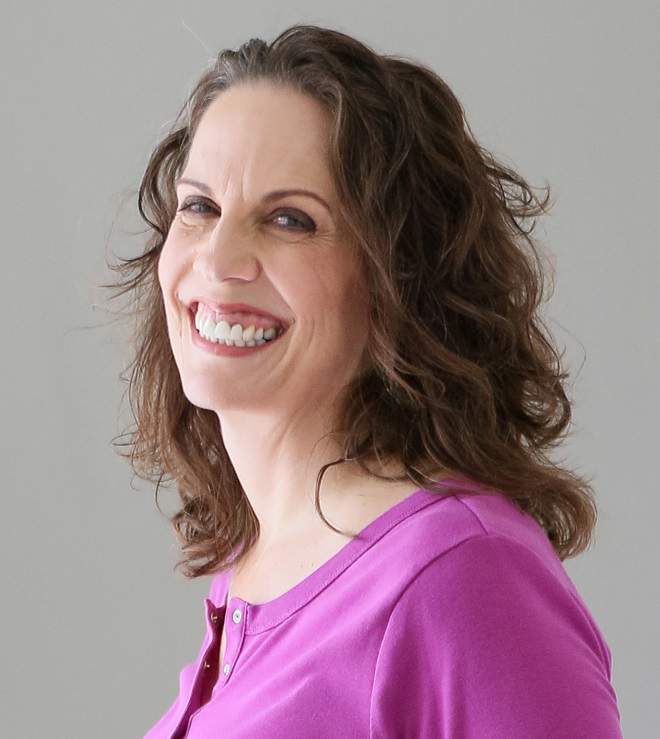 Christie is an author and professional communicator who blogs about life transitions, wellness, mindfulness, and anything else that answers the question "So what? Now what?"