Happy Friday friends! This week has been an emotional one around here, as I've already talked about. Amid the sorrow, there has been much joy. I have always loved butterflies, but since Bryan's death, they have come to have special significance, as I described in a Facebook post shortly after he passed: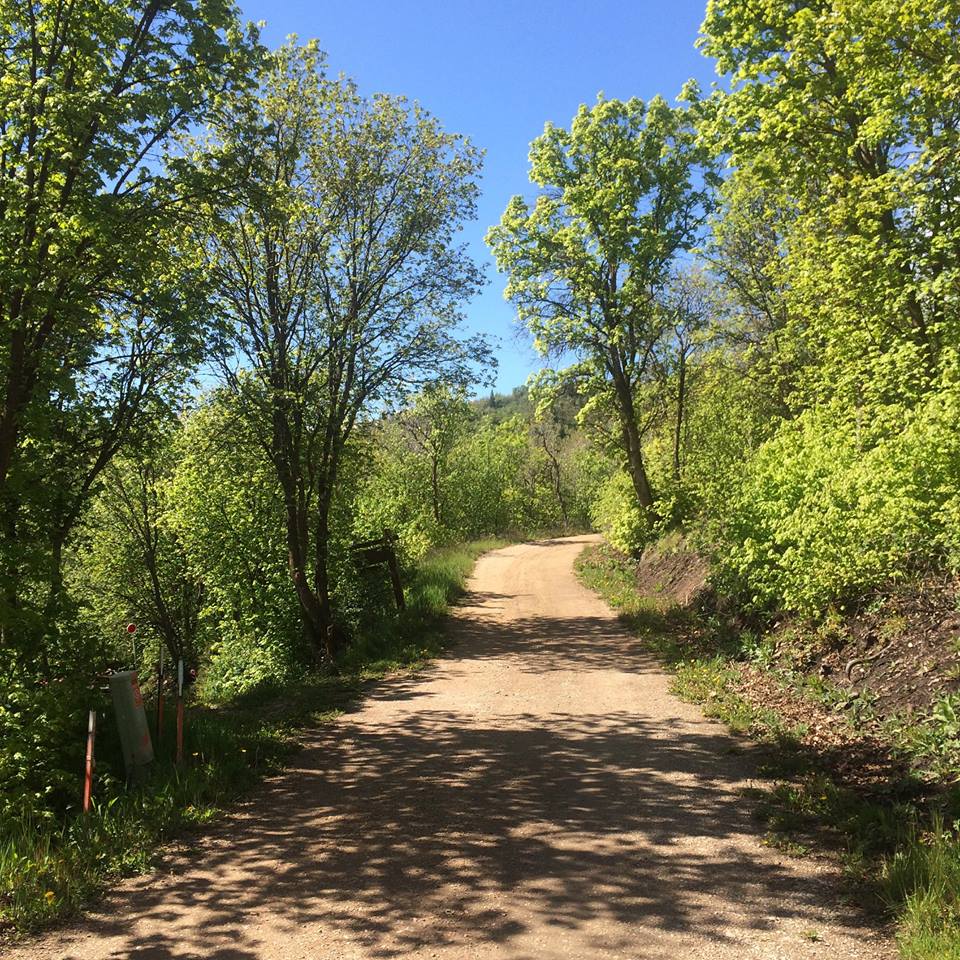 This morning, I went for a run on my usual trail at Hawkes Landing when it hit me that I was running that very trail right before my sweet husband had to inform me that Bryan had been taken from us. I almost turned around, but I so love this place, and I didn't want to lose the feeling of peace it has always brought me. So I pushed forward and focused on nature–the beautiful trees and wild flowers, the squirrels and birds. I consciously opened myself to nature's healing power. Then I noticed how many butterflies there were, and (feel free to roll your eyes here), but I swear they represented Bryan flying free. This is an amazing, kind, cruel, complex, simple, exhilarating, terrifying world that we live in. Bryan would want us to continue enjoying it (though he'd probably want us to quit talking about it so much!).
So this week, I remembered Bryan with butterfly nail art. Thank you Meghan for doing a lovely job. How is it possible to paint something so tiny and make it look good?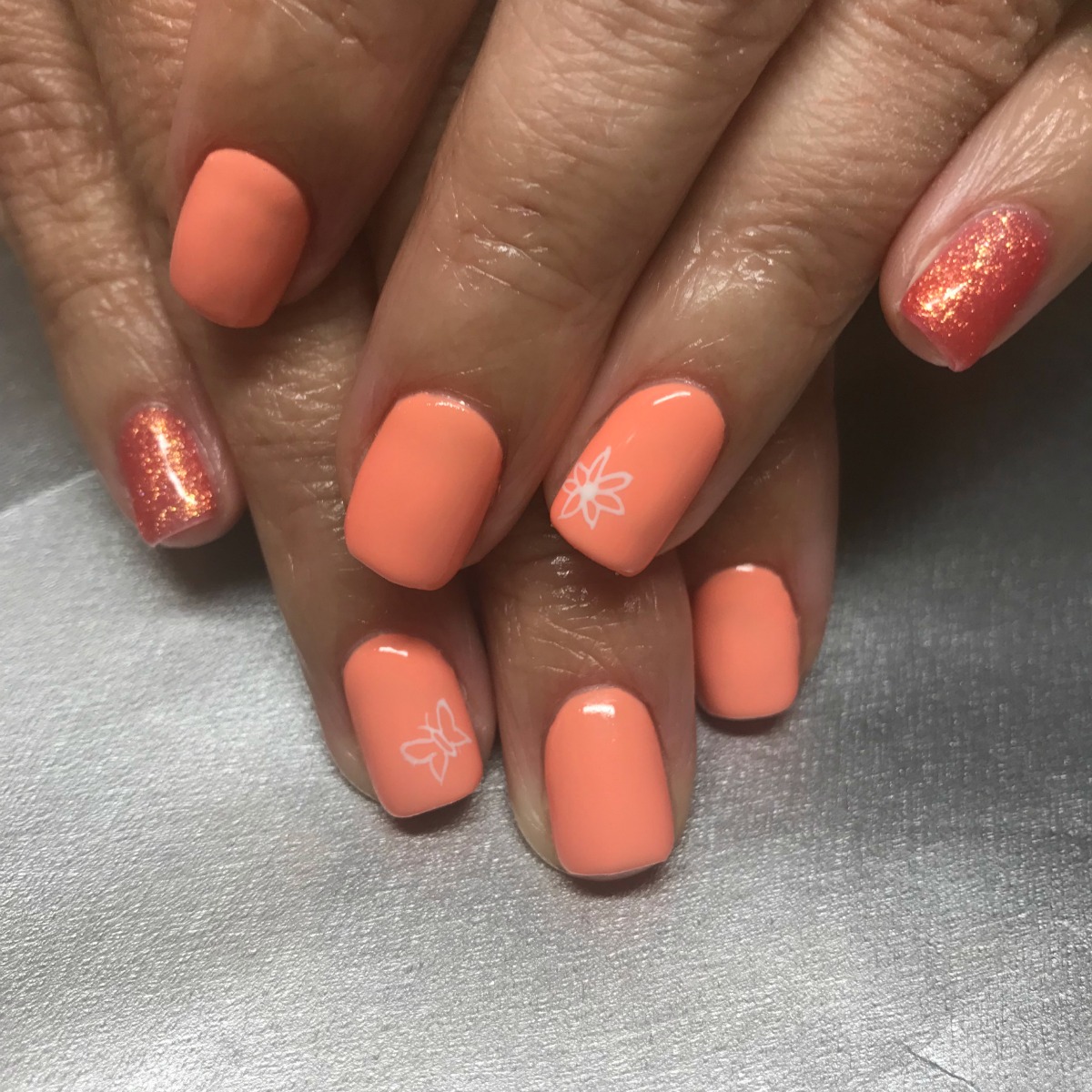 And Larry sent me these beautiful flowers, complete with a butterfly. Thank you Larry for your thoughtfulness.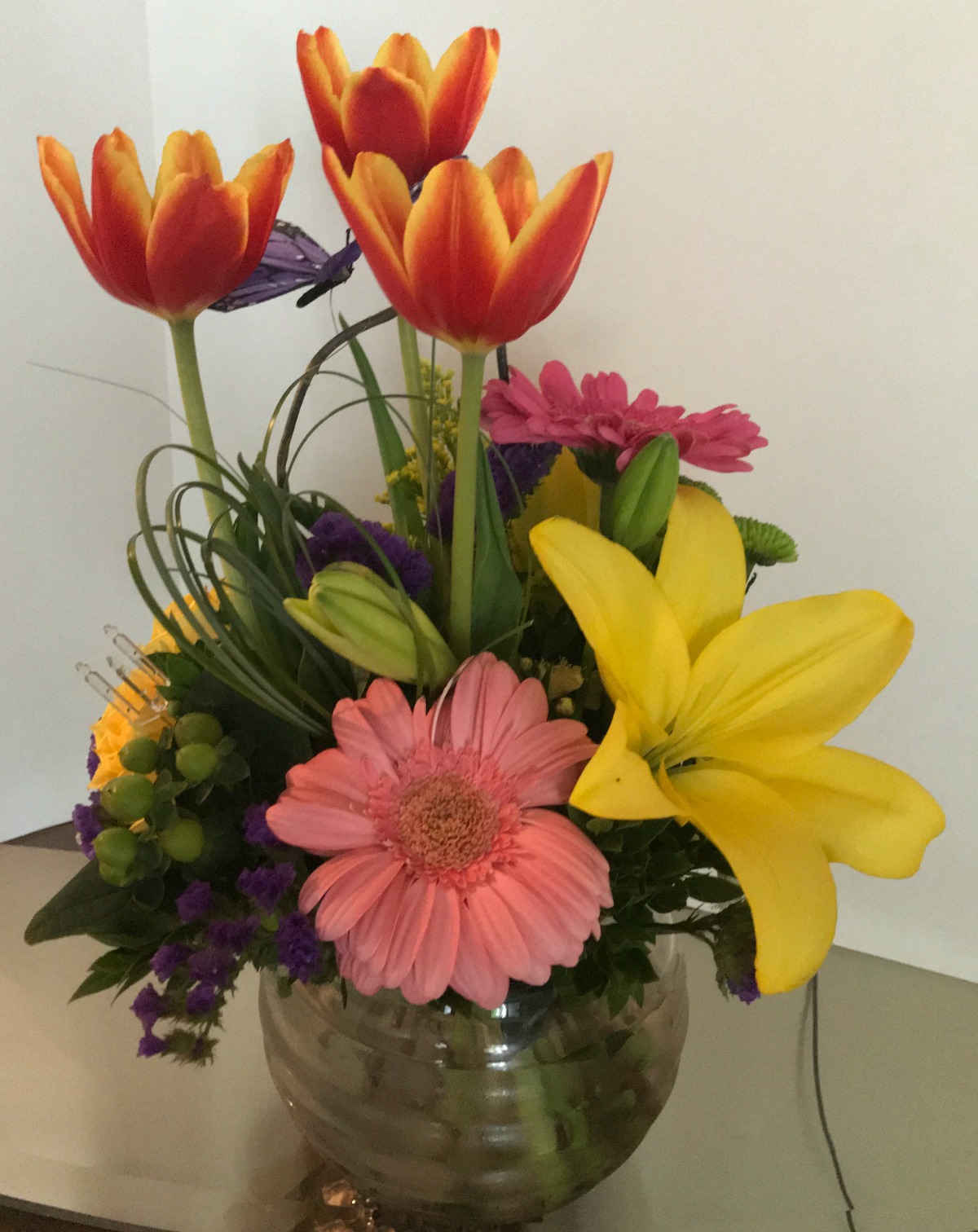 Sunday morning, I went on a walk with my sister and one of her grandsons. No butterfly pictures, but look at this cutie! Thank you Cindy for joining me and for sharing your little one.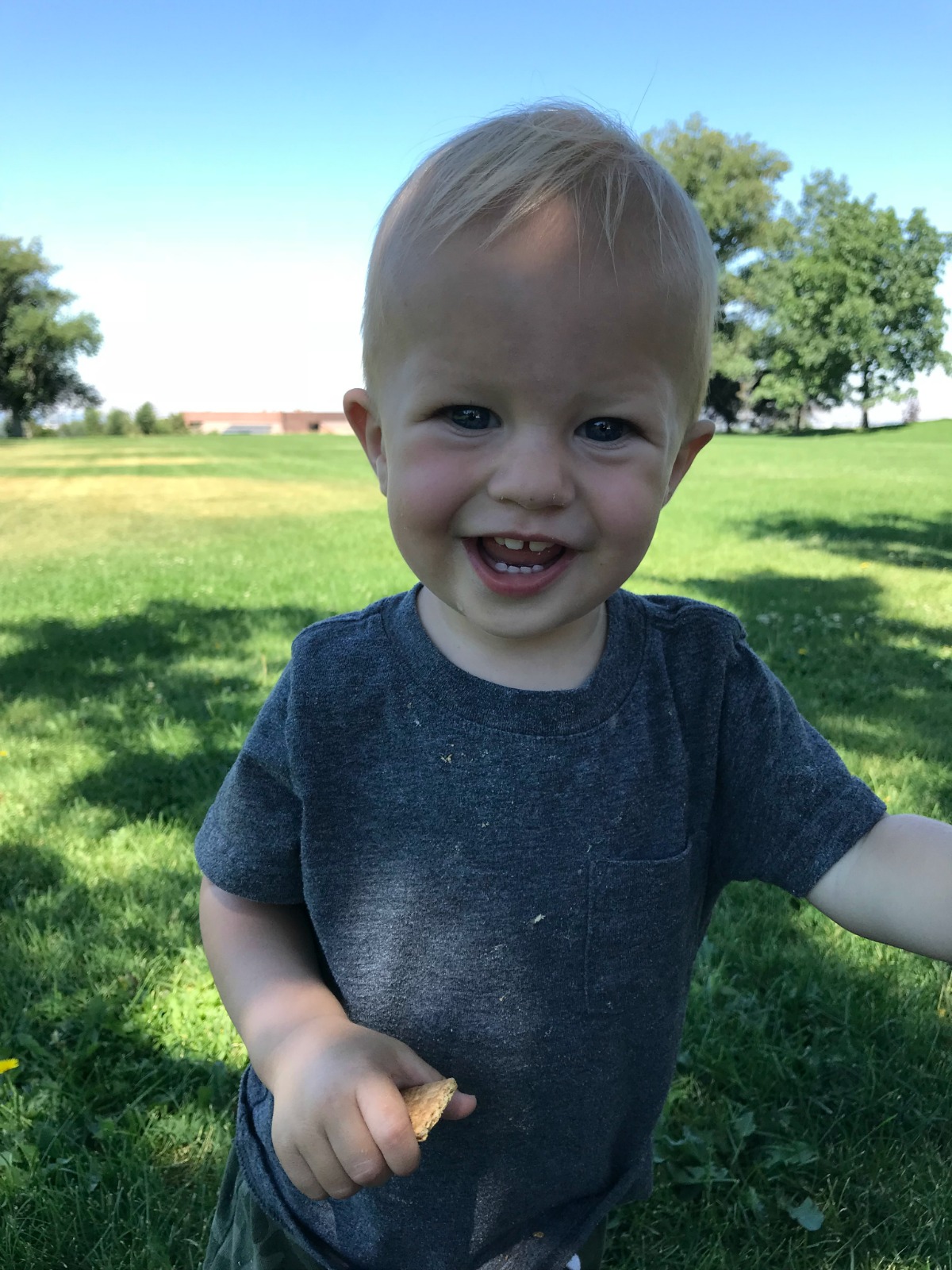 Notice all the water bottles! We're a well-hydrated group. I am immensely grateful for clean water to drink.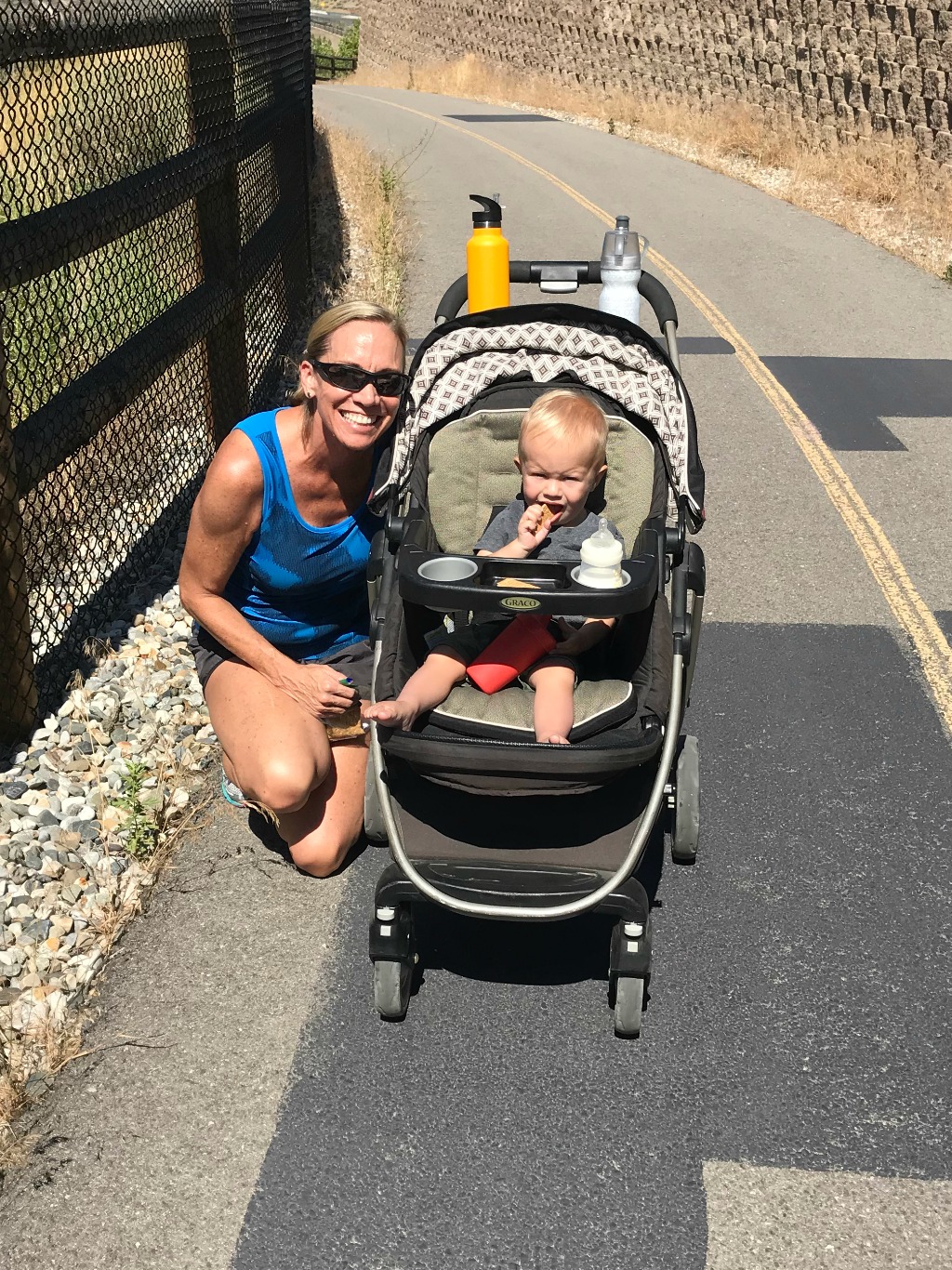 And that's a wrap. What are you thankful for this week?
Follow my blog with Bloglovin.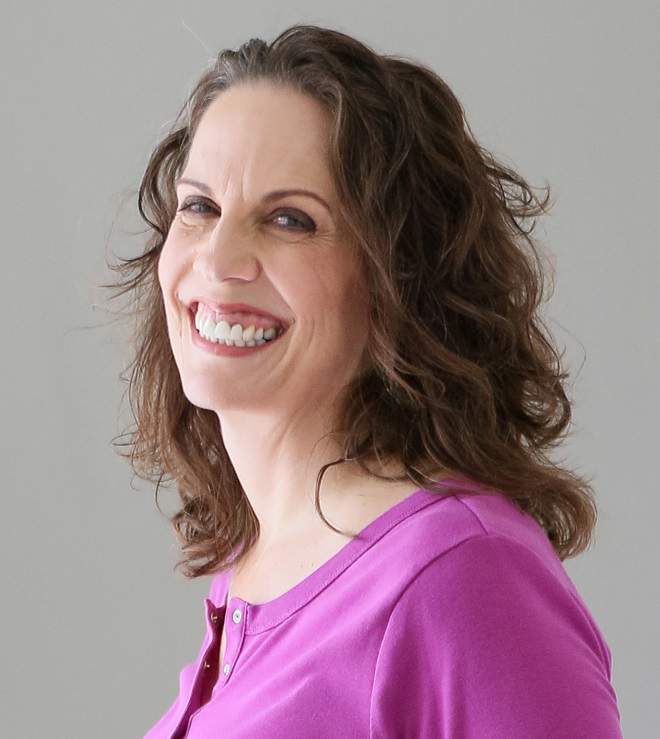 Christie is an author and professional communicator who blogs about life transitions, wellness, mindfulness, and anything else that answers the question "So what? Now what?"