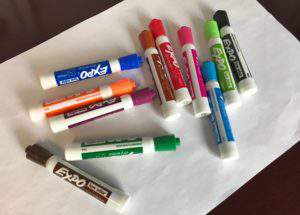 Are you tickled pink? Feeling blue? Or green with envy? Seeing red? Name an emotion, there's probably a color to express it. And it works the other way too. Science has long told us that color can affect mood.
Corporations spend lots of time and money choosing colors for their brands. UPS brown, T-Mobile pink, and John Deere green have even been trademarked. Hospitals, airlines, and other businesses use the psychology of color in planning decor, packaging, and logos to affect the way their clients to feel.
But what about you and me? How can we put the psychology of color to work for us? Of course, you'll want to consider color when decorating your home or office, but I'm thinking smaller. What can we do on a daily basis to lift our own spirits, calm ourselves, get motivated, build confidence? Here are a few ideas I thought of. I'd love to hear your ideas.
Wear colorful clothes or accessories.
Prepare colorful food.
Choose a small colorful item to carry with you or to place in your line of sight.
Can't access a physical item in the color you need at the moment? Visualize the color.
Take a coloring break. Color, paint, play with food coloring.
Before we go any further, let's talk about what effect different colors are said to have on our emotions. (I can't take credit for the photos. I found these free-to-use photos on bing.com.)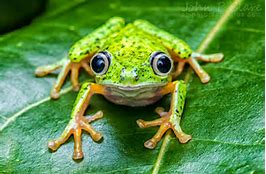 Green: health, growth, tranquility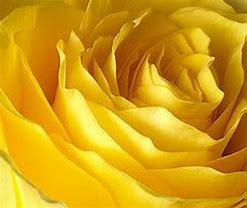 Yellow: happiness, warmth, optimism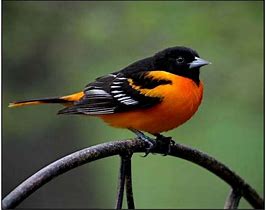 Orange: creativity, vibrance, energy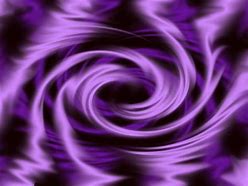 Purple: power, ambition, wealth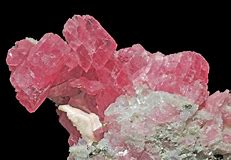 Pink: gentleness, compassion, sweetness
So based on years of research (others, not mine), next time you're ill, surround yourself with green. Need to win over a new client or going on a first date? Blue might be your color. Want some cheering up? Get some yellow flowers. Suffering from writer's block? Eat an orange. Got a case of the doldrums? Pain your nails red. But if you need to make a power statement, put the red suit away and opt for the purple. Feeling irritable? A splash of pink just might bring out your gentler, sweeter side.
Sources:
http://theweek.com/articles/547323/just-how-important-color
https://www.cuinsight.com/the-importance-of-color.html
https://chipolo.net/blogs/chipolo/the-importance-of-colors-in-our-life
https://www.post-it.com/3M/en_US/post-it/ideas/articles/using-color-to-affect-mood/
http://www.sheknows.com/health-and-wellness/articles/951809/8-ways-to-brighten-your-mood-with-color
https://www.ncbi.nlm.nih.gov/pmc/articles/PMC1297510/
8-week transformation challenge update
In order to create accountability for myself, I will be giving a weekly update of my efforts and progress in the 8-week Transformation Challenge. If you are not interested in this portion of my blog, please feel free to skip down to "Your Turn." I'd love to hear from you.
Workouts. I attended four Orangetheory classes this week, one more than usual in anticipation of possibly being away next weekend. The requirement is a total of 24 classes during the eight weeks. I didn't want to start out down one. Anyway, since I knew I would be going three days in a row, I made the middle class (lower righthand corner) a little lighter push, aiming for the green. I was mostly successful.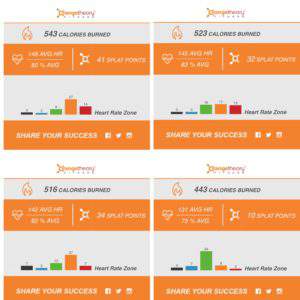 In between the Orangetheory workouts, I did one yoga session, one stationary bike ride, and a rest day.
Nutrition. Who knew that just saying I need to eat fewer sweets wasn't a nutrition plan? Okay, everyone, but it took me a week to face the reality. So now my new goal is to eat clean(ish) for breakfast, lunch, and snacks as a starting point. Sunday, I meal-planned, grocery shopped, and prepped breakfasts and lunches for the week. No more frozen entrees for me. I'll keep you posted, but for now, the extra work was worth the delicious and nutritious food.
Weigh-in. I lost 1.2 pounds this week. But to be fair, that is within the range of my normal fluctuation, so I'll be waiting for a downward trend over time before I read too much into that.
***Your turn***
What is your favorite color?
What ideas do you have for incorporating more color into your day?
Follow my blog with Bloglovin.
This post linked to the GRAND Social.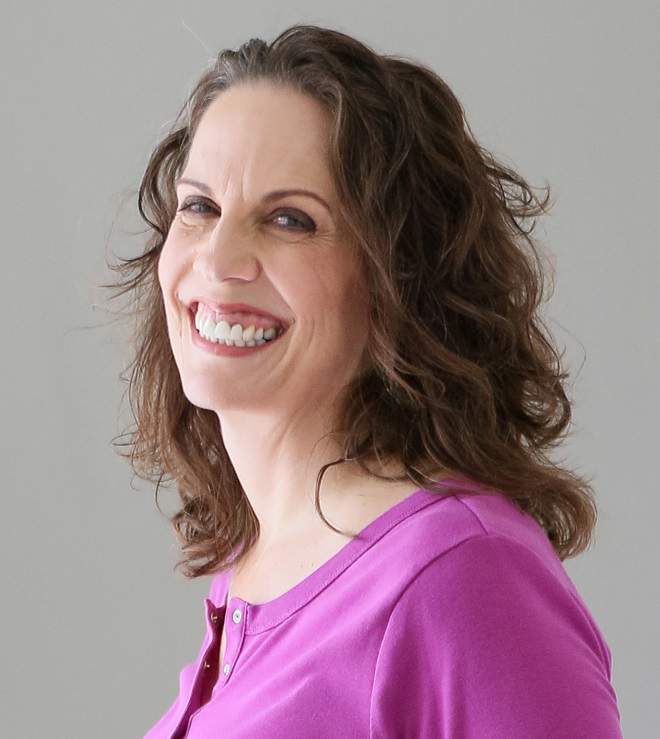 Christie is an author and professional communicator who blogs about life transitions, wellness, mindfulness, and anything else that answers the question "So what? Now what?"