This week has been one of simple pleasures–no big adventures or family get togethers–just enjoying life in the moment. Today's Friday Favorites reflects that.
One of life's simple pleasures for me is the occasional cookie from Swig. This one happens to be peanut butter with chocolate frosting, and it was divine. (You should be proud of me, I held off sampling until after the photo.)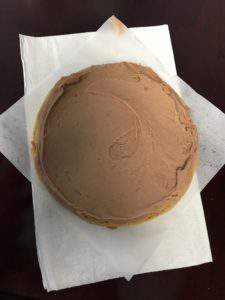 It's still blazing hot in the city, but I got a sneak peak of fall at Hawkes Landing.
And, of course, this view from above Hawkes Landing never gets old. We'll be walking (or riding) along, and I just have to stop and try to capture the view. Of course, the photo never does it justice, but I hope you get the idea.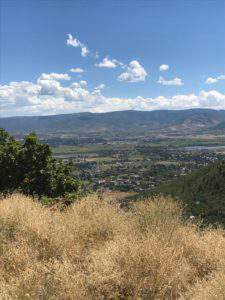 Of course, Monday brought a rare opportunity for some–a chance to see a total eclipse of the sun. It was about 90 percent where we live. Still pretty cool. And I challenge you to find a cuter eclipse viewer than this one!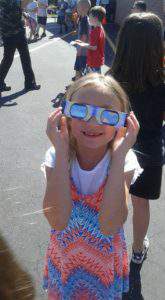 Any day's a good day when you get a pedicure. I especially love this red, which seems somehow perfect for the transition from summer to fall. And I'm getting as much wear as I can out of these sandals before the weather changes. They are so light and comfortable. It's almost like being barefoot!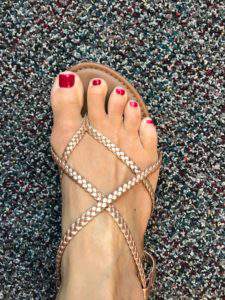 Another great moment from this week–sampling Jenny's homemade salsa, featuring produce from her garden.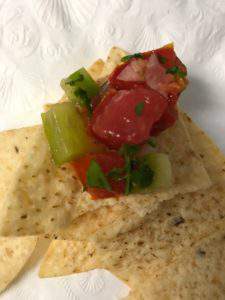 Who knew there was such diversity in Swedish Fish. All the colors were quite tasty, but I still think the basic red are my favorite.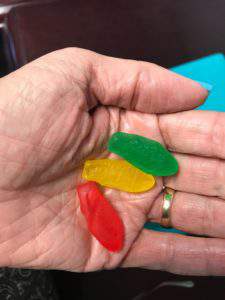 And finally, I'd like to end with a quote a ran across, and fell in love with, this week: The difference between a flower and a weed is a judgment."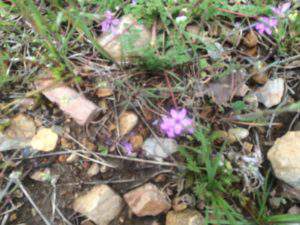 ***Your turn***
What was the highlight of your week?
Do you have any plans to send summer out with a bang?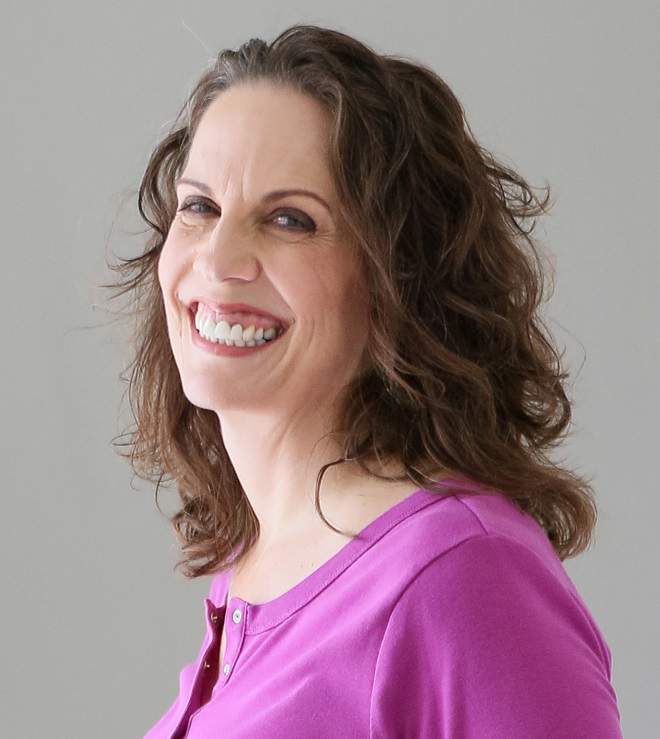 Christie is an author and professional communicator who blogs about life transitions, wellness, mindfulness, and anything else that answers the question "So what? Now what?"