Winter is in the air, if not officially on the calendar. This week's Friday Favorites centers on season firsts.
First  valley snow. Of course by the time I took this picture from my office window, the valley snow was melted, but you can still see it on the mountains. This is my favorite type of snow, no muss for us down here, but pretty white in the distance–and clear blue skies–none of the haze we get each winter between storms.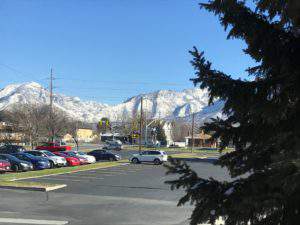 First time listening to Josh Groban's "O Holy Night." I have a rule: no Christmas music until after Thanksgiving. This song is always the first, and by far, my favorite. (I borrowed the image from my iTunes playlist. Hopefully, they won't sue me.)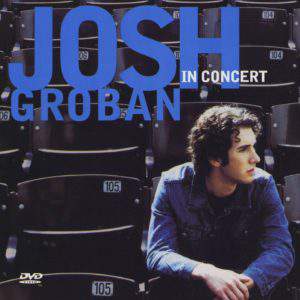 First Christmas decorations. It's not the season until the stockings are hung. I made these over a period of about five years, and they were a labor of love, especially since I am not by nature a crafty person. (Okay, I didn't make Charlie Dog's–his is store bought, but he doesn't seem to mind.)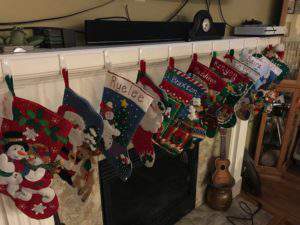 First gifts wrapped. I love sitting in front of the tree, listening to Christmas music, wrapping gifts, enjoying all over again the selections I made when I started shopping back in October. (I heard those groans from those of you who have procrastinated!)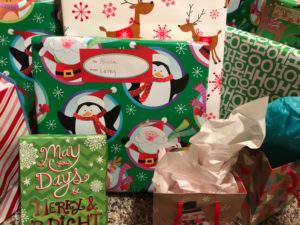 First Christmas card. I'm delighted every time a Christmas card arrives in the mail. I especially enjoy the cards with photos of loved ones. These cousins (technically first cousins once removed–don't I sound smart) are beauties!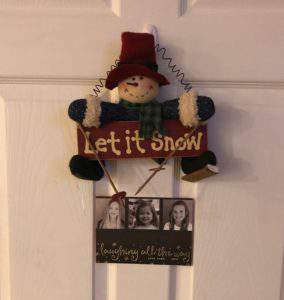 First goodies left on the porch. I love surprises (the good ones!) and sugar cookies. Combine them and I'm twice as happy! Thanks to the Johnson family for these (and thanks to Larry for taking this photo, which I snagged from his Facebook page).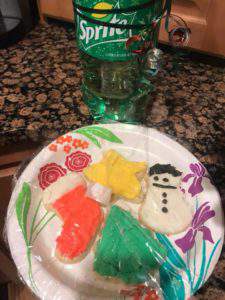 First holiday nails. Nothing too crazy, just a festive red and green. Be prepared for some holiday nail art next go-round! (By the way, the blanket was a gift from my employer. It might be the softest blanket I ever touched.)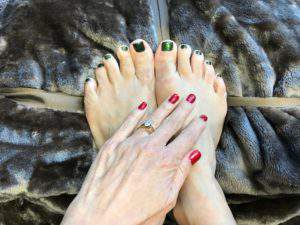 And first holiday show. We went to Desert Star's Christmas Vacation, the Polarized Express. It featured a bipolar bear, Ronald Trump, a snowwoman, and the villain, Keebler the Elf. But the highlight of the show? Seeing it with these cuties.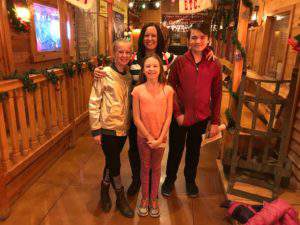 That's it for my season firsts, but I couldn't end Friday Favorites without mentioning that Charlie Dog came home from his two-night stay at the Blue Pearl Emergency Pet Hospital. He received top notch care and lots of love, but I think he's happy to be home. I know we are. (This photo is also stolen from Larry's Facebook page. Is nothing safe from me?)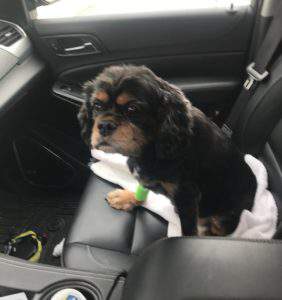 How was your week? Are you ready for Christmas? Ready for winter? (My friends across the ocean are getting ready for summer. Lucky.)
Follow my blog with Bloglovin.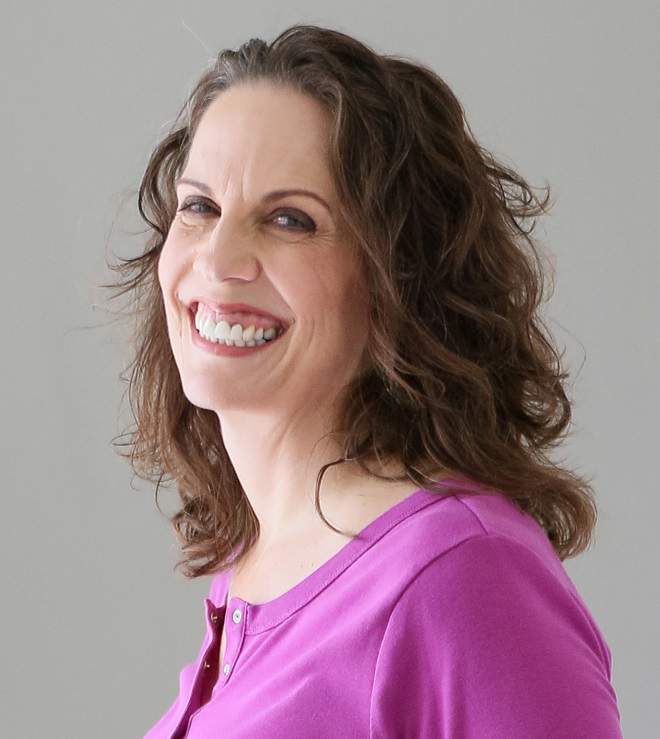 Christie is an author and professional communicator who blogs about life transitions, wellness, mindfulness, and anything else that answers the question "So what? Now what?"