Eighteen years is a long time; about a third of my life at this point. That's how long Larry and I have been married now. Those of you who are friends with me on social media have heard ad nauseam about our anniversary celebration. I apologize in advance; here I go again. This is the last time, I promise.
We started with our traditional stay at Grand America. They always leave us a delicious cake that is almost too pretty to cut. (I say almost, because somehow I manage it.)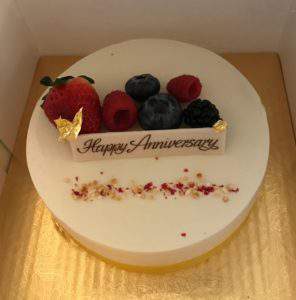 They upgraded us to a junior suite with this spectacular view.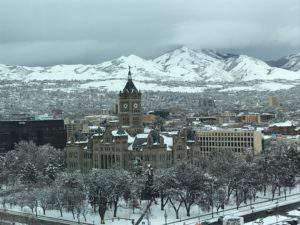 We must be getting old, because our idea of a good time is to lie around in pajamas binge watching Netflix series (this time "Orange is the New Black") and playing Yahtzee.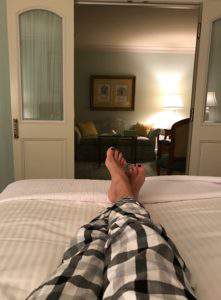 Oh, and ordering room service.
The only time we ventured out into the world was for our traditional anniversary dinner at Ruth's Chris, where we saw David Spade. I decided not to embarrass myself by trying to snap a photo for my blog, so you'll just have to take my word for it and settle for these photos of our lovely table and to-die-for dessert.
Later, on our actual anniversary, we exchanged gifts. The traditional 18th anniversary gift is porcelain. Larry gave me the commemorative plate and conversation hearts, and I gave him the customized dessert plates and saucers.
Of course, Larry threw in roses, as he always does, because he's sweet like that. So then I threw in the thing he really wanted–for me to get a flu shot! If you know Larry and his fear of germs, that's a big deal.
Well, that's it for me this week. What were the highlights of your week? Tell me in the Comments or send photos to chhawkes@aol.com.
Happy Friday!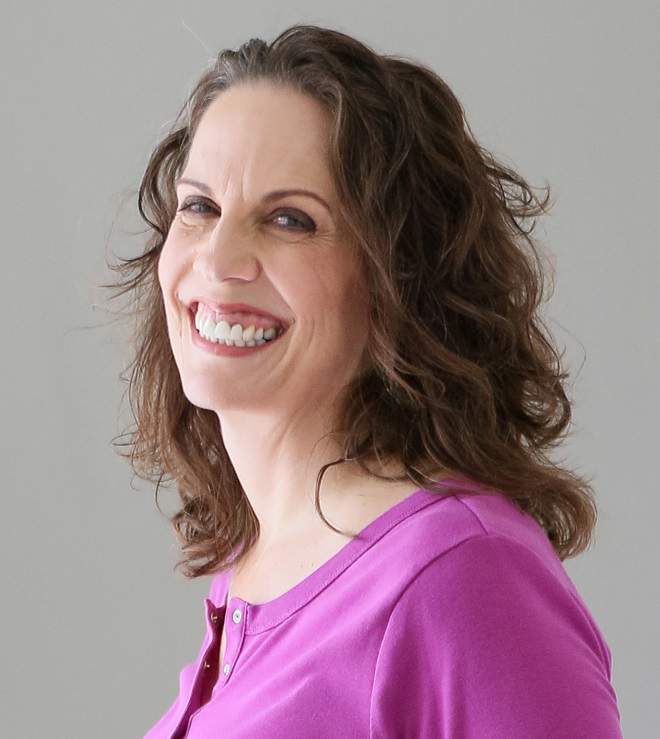 Christie is an author and professional communicator who blogs about life transitions, wellness, mindfulness, and anything else that answers the question "So what? Now what?"