Well, this week I had another blogging first–my first time being invited to write a guest post for someone else's blog: Retirement Reflections.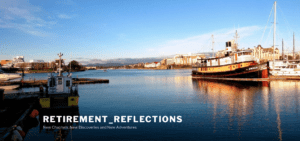 Donna's Retirement Reflections is a well-respected, award-winning blog, so it was quite an honor to be included in her Sunday Guest Guest Post Series. Here's a little snippet: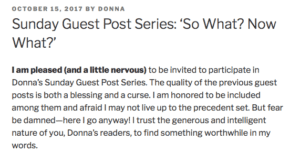 I'd love it if you would pop over and read the entire post. While you're there, check out Donna's blog, including some of the other guest hosts. They're quite a talented lot.
***Your turn***
If you have a blog, give us a brief synopsis in the comments below.
If not, imagine that you did, what would you call it?
This post linked to the GRAND Social.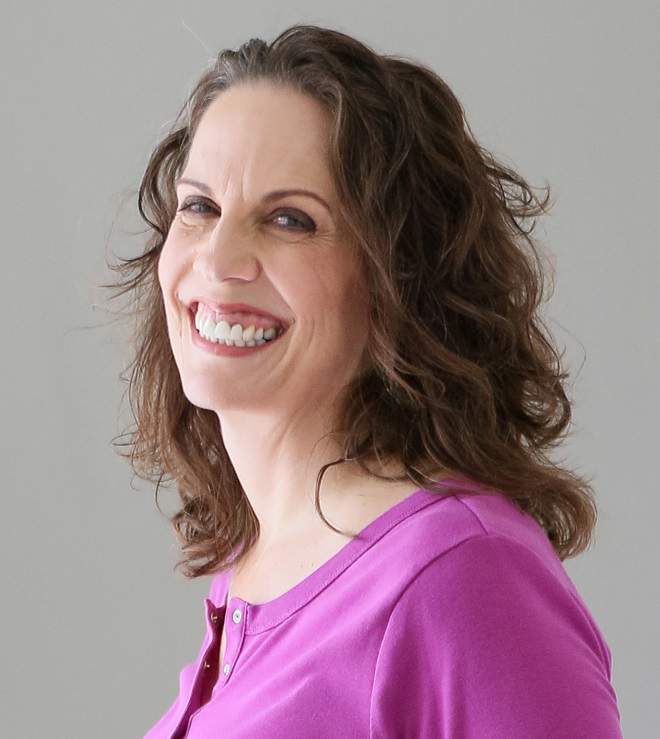 Christie is an author and professional communicator who blogs about life transitions, wellness, mindfulness, and anything else that answers the question "So what? Now what?"