Five things to make you smile
Transcript
Good morning and happy Monday! If you aren't feeling so happy today, I hope this video will help. I am about to share with you five simple activities that always make me smile.
I almost didn't record a video this week. With all the turmoil across the United States and here in my own state of Utah, talking about these little things felt trivial. And then I thought, maybe now is exactly the time we need to be reminded of the simple joys in life. So here I go, right or wrong, I am proceeding.
My first suggestion for putting a smile on your face is to hug someone you love. I know…we are pretty limited on who we can hug right now, but if there is someone you are not socially distanced from, give them a tight squeeze. See if it doesn't put a smile on both of your faces.
On the other hand, if you are alone right now, it is the perfect time to try out my second suggestion–crank up the tunes. Put on your favorite music…the louder the better. Bonus points if you sing along or bust out some creative dance moves!
If you're feeling more sedate right now, suggestion three might be for us. Get a really good cup of coffee–or whatever your drink of choice is–go sit out on the porch or patio and soak in nature…her sights, sounds, smells…while you savor the deliciousness of your drink.
After a while, you may feel like taking it up a notch…especially if your drink had caffeine in it. If so, you're ready for suggestion number four: go on a hike. You get all of the benefits of being in nature with the added endorphins that come from a good physical workout.
And finally, suggestion number 5: play with a puppy! If you can't find a puppy nearby, watch a video of children playing with a puppy. I challenge you to watch a giggling child loving on a puppy without smiling. It's virtually impossible!
And that's it…my top five suggestions for an instant smile. As a bonus, I have included five more on my blog, christiehawkes.com. I'd love it if you would add your go-to mood enhancers in the comments.
And with that, I bid you farewell. Take care and keep smiling! I'll see you next time on Happy Monday!
Plus five
Watch a sunset…or sunrise.
Find a beautiful view to appreciate: mountains, clouds, the ocean, artwork…something nearby that speaks to you.
Watch a funny movie–one you've seen 100 times before!
Put on your favorite outfit.
Eat ice cream!
Your turn
What is something that always makes you smile?
Follow my blog with Bloglovin.
Shared on the GRAND Social and MLSTL.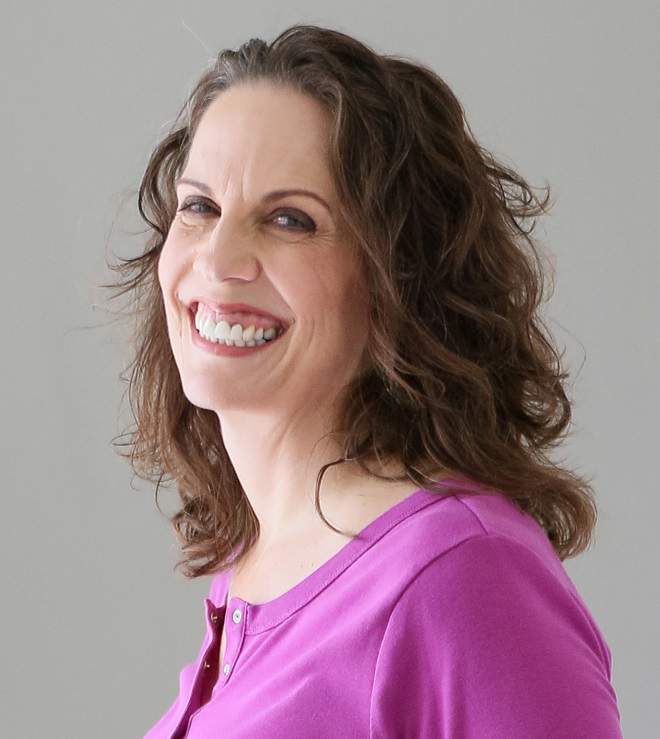 Christie is an author and professional communicator who blogs about life transitions, wellness, mindfulness, and anything else that answers the question "So what? Now what?"