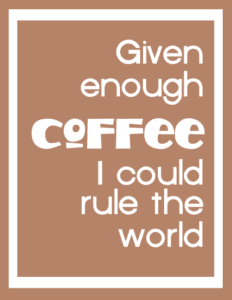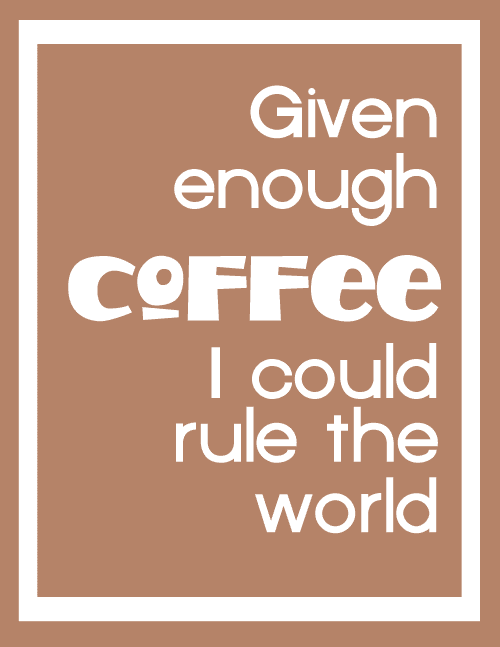 I'm convinced that the deceptively simple-looking coffee bean has magical powers. How else could someone born and raised in a predominantly Mormon state (where coffee drinking is taboo) fall so hopelessly, madly in love? Because of my strong affection for the magic bean, I was a little afraid to ask the question: Is coffee good for me? Still, any healthy relationship should stand up to a little scrutiny, so I did the research and was pleasantly surprised. Numerous studies indicate that coffee has some unexpected health benefits.
Your brain: As reported in the New York Times, a 2009 study followed about 1,400 people in Finland and Sweden for two decades and found that those who reported drinking 3-5 cups of coffee each day were 65 percent less likely to develop dementia and Alzheimer's disease, compared to those who didn't drink coffee or only drank it occasionally.
Your heart: Drinking coffee may be associated with a decreased risk of developing heart failure or having stroke, according to preliminary research presented at the American Heart Association's Scientific Sessions 2017. Researchers said drinking coffee led to a "decreased risk of developing heart failure by 7 percent and stroke by 8 percent with every additional cup of coffee consumed per week compared with non-coffee drinkers."
Your liver: A 2015 World Cancer Research Fund International study found there is strong evidence that drinking coffee is linked to a decreased risk of liver cancer.
Your diabetes risk: The American Diabetes Association reports that high coffee consumption (four cups a day) has been associated with better glucose tolerance and a substantially lower risk of type 2 diabetes.
Of course, no relationship is perfect. My love affair with coffee also has its challenges. Caffeine increases blood pressure, and daily consumption may lower bone density. Caffeine also interferes with sleep and can aggravate symptoms of anxiety.
And don't forget, I'm not a doctor and have not an ounce of medical or nutritional expertise. You and your physician should make decisions about what is right for your health. But as for me, the heart wants what it wants, and mine wants the magical coffee bean.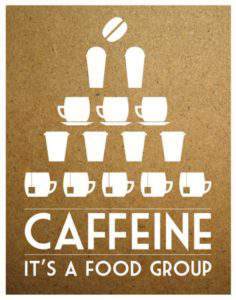 ***Your Turn***
Do you drink coffee?
If so, how much in the average day?
What's the most desperate thing you've ever done for a cup?
Follow my blog with Bloglovin.
This post linked to the GRAND Social.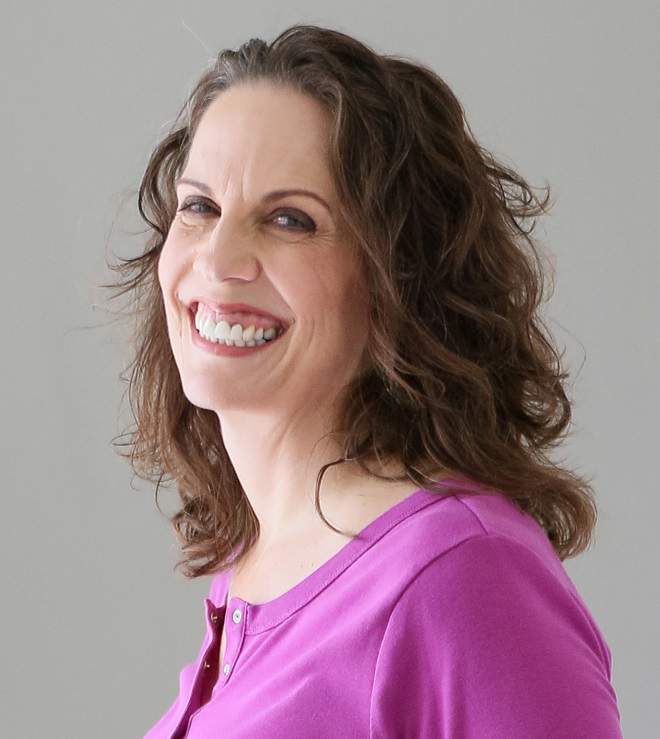 Christie is an author and professional communicator who blogs about life transitions, wellness, mindfulness, and anything else that answers the question "So what? Now what?"