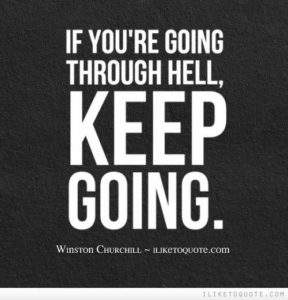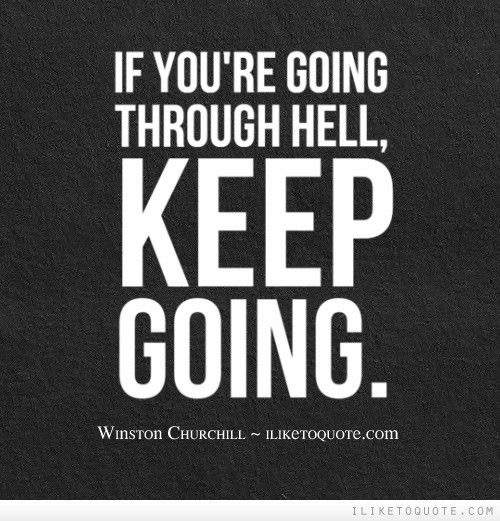 I'm still on vacation–our final day–so I'm sharing one more past blog post. I chose this one because at the time I wrote it, I was going through hell, and yet here I am on the other side, whole and happy, more at peace than I have ever been. This post is a message of hope for any of you that may be suffering today. Never underestimate the value of cultivating resilience.
She could never go back and make some of the details pretty. All she could do was move forward and make the whole beautiful. ~Terri St. Cloud
Everyone is going through some shit—or has been—or is about to. None of us gets through this life unscathed. The goal then is resiliency, bouncing back after hardship, becoming strong, healthy, happy again. Picking ourselves up and moving on.
I feel like my family has been through more than our share this year. But then maybe that's the nature of life. Maybe some of you feel that way too.
What do you do to get through the tough times? How do you work to make things better again?
I'm still figuring it out, but one of the things I have learned is that it does no good to focus on the things that are not in your control. That just stresses you out, with no possible return on investment. From things as small as the weather on the day of your big race (or picnic or vacation) to bigger things like your loved ones aging or getting sick, your children's safety and happiness, or a lack of justice for your baby brother's death. (Feel free to insert your specific worries here.) We can worry or rage all we want, but that isn't going to change anything.
So what is within my control? I can pack appropriately for the forecasted weather or make a Plan B and determine to enjoy myself no matter what. I can spend quality time with my loved ones while they are here and make memories. I can live healthy and make sure I'm not contributing to anyone else's illness. I can savor the memories I have of my brother and spend time with the family that I do have. I can give up worrying about whether the driver is sorry or "suffering enough" for what he did.
Another thing I've been working on is giving up "why me" and "if only," and replacing them with "So what? Now what?" Or in other words, what does this (whatever this is) mean for me? And what do I do now? Accepting where I am and moving on from there. It's been my experience that the only time asking "why" is useful is to change something—to make sure you get a better result the next time around. Along those lines, I'm doing my best to replace "I should have…" with "Next time I will…" Moving away from the negative of shaming toward the positive of growing and improving.
I'm no expert. These are just my personal thoughts about what has worked for me. I would love to hear from you about how you pick yourself up and move on from life's challenges.
I remember as a child, after some perceived injustice, crying to my mother "That's not fair!" Her response? "Life isn't always fair." Did your mother impart any words of wisdom for cultivating resiliency?
On days when it all seems like too much, I focus on the basics. I borrowed this from Brene Brown's The Gifts of Imperfection. I understand she borrowed it from a 12-step meeting.
A=Have I been Abstinent today? (For myself, I substitute moderate in all things.)
E=Have I Exercised today?
I=What have I done for myself today?
O=What have I done for Others today?
U=Am I holding on to Unexpressed emotions today?
Y=Yeah! What is something good that's happened today?
Have a terrific day! Or if you are in a sad place, and that's too much pressure, simply have a day. "Stay alive, feed yourself well, wear comfortable clothes, and don't give up on yourself just yet. It'll get better. Until then, have a day."
Follow my blog with Bloglovin.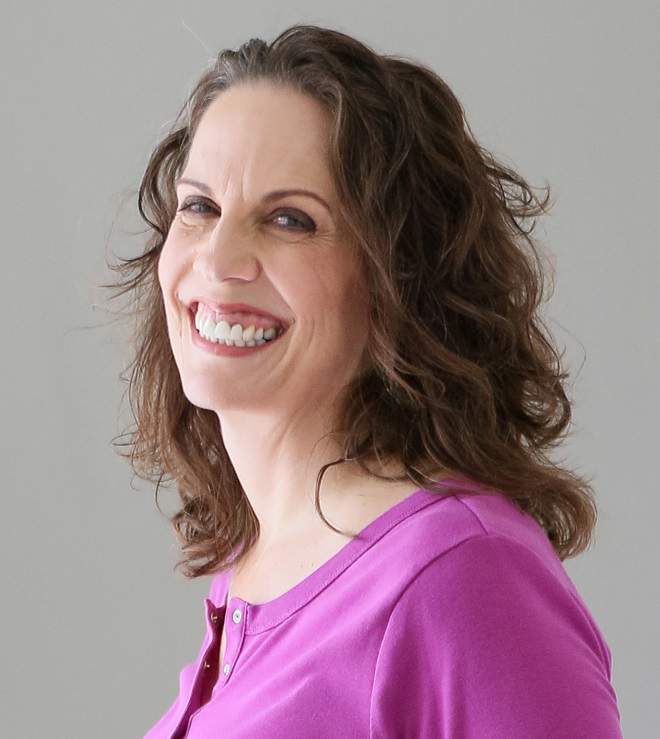 Christie is an author and professional communicator who blogs about life transitions, wellness, mindfulness, and anything else that answers the question "So what? Now what?"