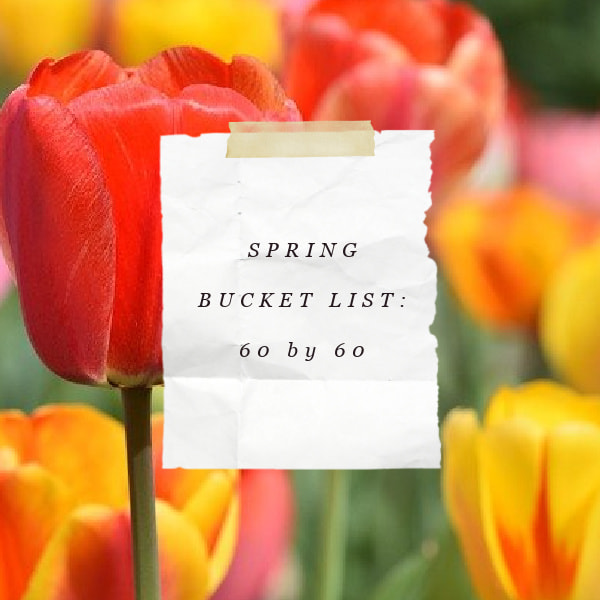 The first blooms of spring always make my heart sing.

S. Brown
Spring is here, which means my heart is singing…and it's time to share our Spring Bucket Lists, or in my case, an update on my 60 before 60 Challenge.
Last October, I announced that I would be completing a 60 before 60 Challenge in the year leading up to my 60th birthday. That challenge will be taking the place of my typical seasonal bucket lists for this year. Here's how I'm doing five months into my challenge.
Health and Fitness
Walk 60 miles on trails or roads I haven't traveled yet. I'm making slow progress on this one. As the weather warms, I hope to move a little faster. (I'm going to have to if I want to reach my goal of 50 miles! Right now, at 6.5 miles, I'm just over 10 percent of the way there.) In the past month, I walked 1.5 miles on the Highland Parkway Trail in Southern Utah with my husband and my dog. This was an easy paved trail with beautiful views…perfect for a lunchtime walk.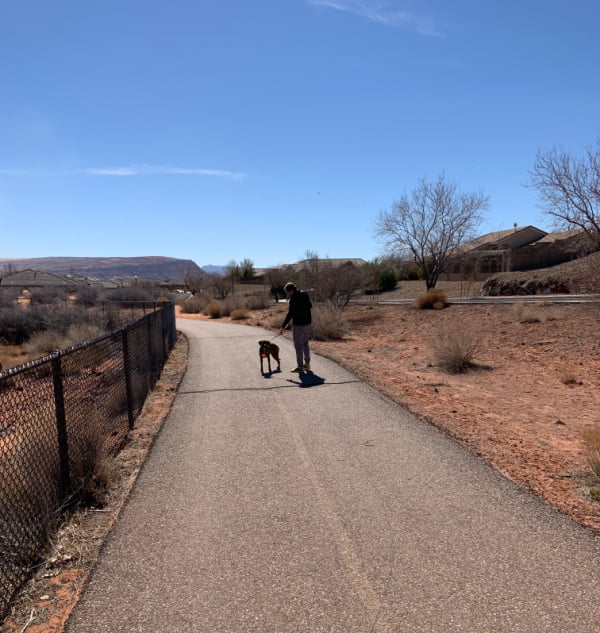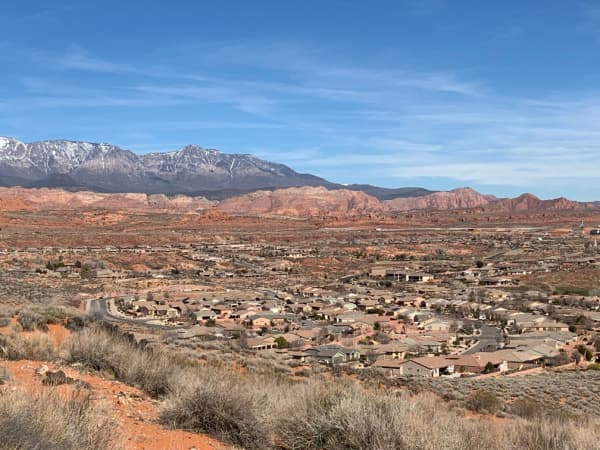 Joy
Declutter 60 things. Since last report, I've given away a shirt that I like, but that has never fit quite right, two FitBits (since I now use my Apple Watch), a dog halter and hat that are two small for a growing Buddy, and a clock radio I no longer use. I also cleaned out six drawers in the downstairs bathroom and one in my bathroom (counting each drawer as one item), and deleted the unused apps from my phone. Anyway, as I am counting things, that brings me to 52 total…well ahead of schedule.
Learning and growth
Do 60 new things…that is 60 things I haven't done in adulthood…if I haven't done something since I was in high school, that counts as new. I've added four things to the list since last report (those in bold below), putting me just shy of being on track to reach the goal of 60 things in a year.
Started 52 lists for calm journal
Tried Freddy's (fast food)
Tried brie and cherry honey
Took a wine appreciation course
Visited Red Cliffs Desert Garden
Tried Dot's Southwest Pretzels
Tried pralines and cream cold brew
Fixed a new potato pepper frittata recipe
Listened to Ashley Campbell music on YouTube
Downloaded PetFinder app
Went through the pet adoption process
Ate with my left hand
Made a new friend: Buddy
Tried online grocery shopping
Drove a different route and took in my surroundings
Tried Beans & Brew egg bits—not so good; I prefer Starbucks for egg bites.
Cooked taco soup (new recipe)—loved it!
Discovered two new blogs: Roughwighting and Annika Perry—loved them both!
Tried new type of beer: Uinta Brewing Co. Yard Sale Winter Lager—thumbs up!
Meditated with eyes open—this just felt strange; I prefer eyes closed.
Tried Zuppa Toscana soup—delicious!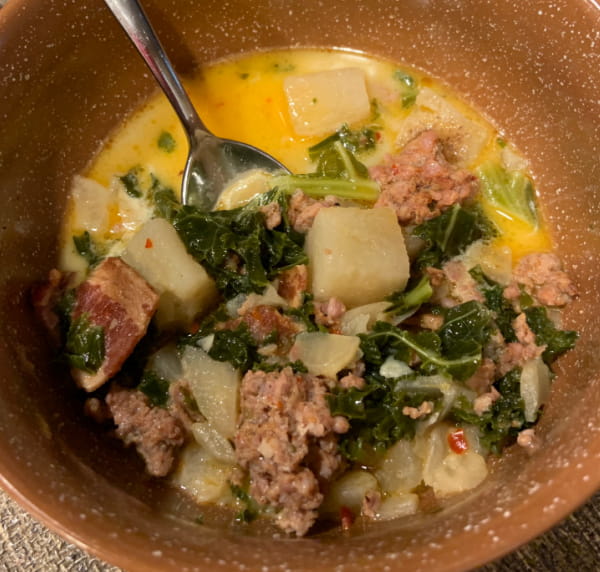 Learning to crochet—so far, I am enjoying it (though not yet good at it!)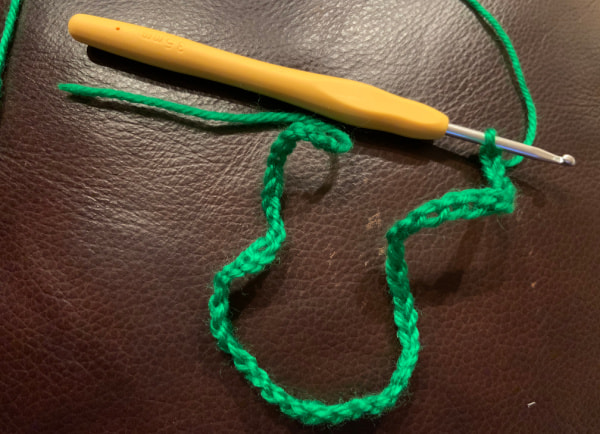 Signed up for a virtual mixology class (Okay, I haven't actually tried this yet, but I'll update you when the class takes place in April.)
Tried Killer Pecans Smokin' —They were good and, in fact, grew on me the more of them I ate…which was probably too many.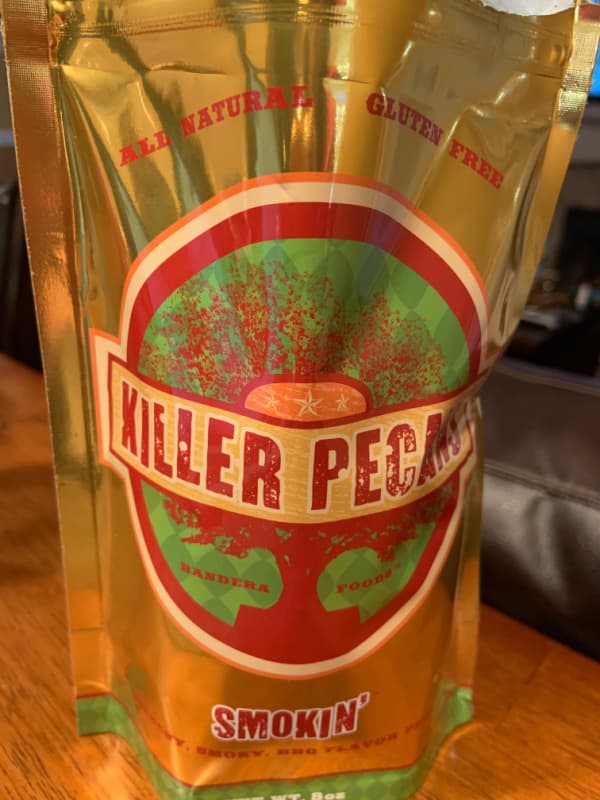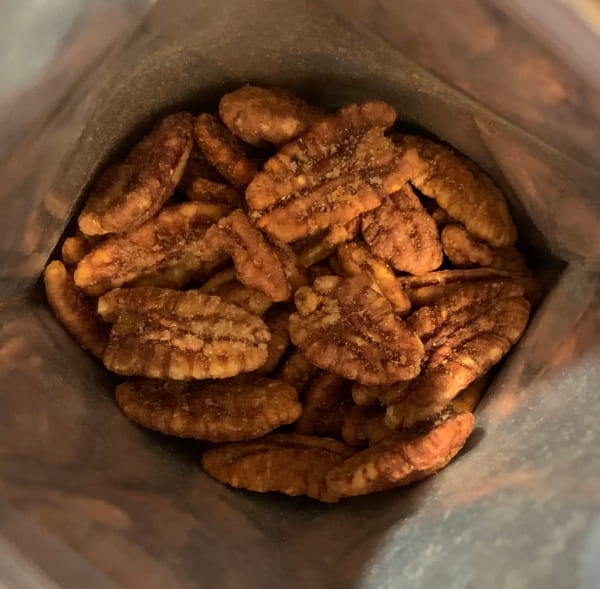 Relationships
Commit 60 intentional acts of kindness. This month I have committed seven acts of kindness specifically with this goal in mind, putting me at 42 total…ahead of schedule. I choose not to share every act, but to give you an idea, this month's list included a friendly wave and thoughts of loving kindness for a driver that pulled out in front of me, connecting with someone on LinkedIn who is just getting started in her career and looking to grow her network, and donating blood.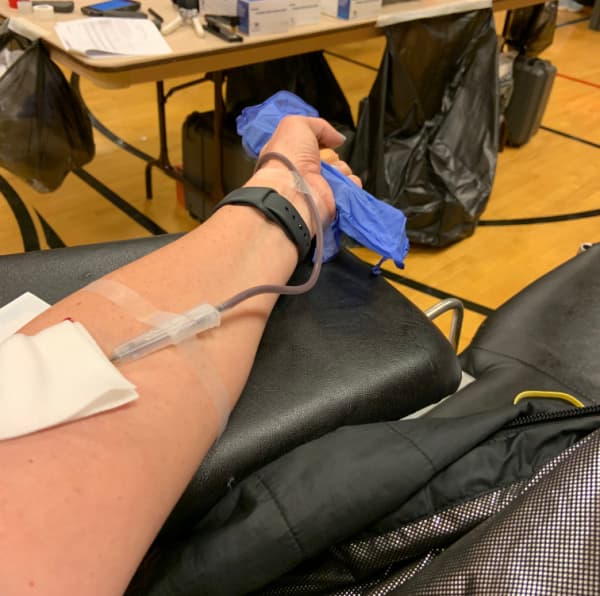 In summary
That's what I have been up to this month. I'm holding out hope that we will continue to make progress against COVID-19, and I will have an opportunity to try a larger variety of new things before my 60th birthday next October. In the meantime, I will keep plugging away.
Your turn
What about you? I'd love to hear your plans for spring (or fall for my Southern Hemisphere friends). If you have a bucket list, please link up with us. Otherwise, simply share a few things in the comments.
Follow my blog with Bloglovin.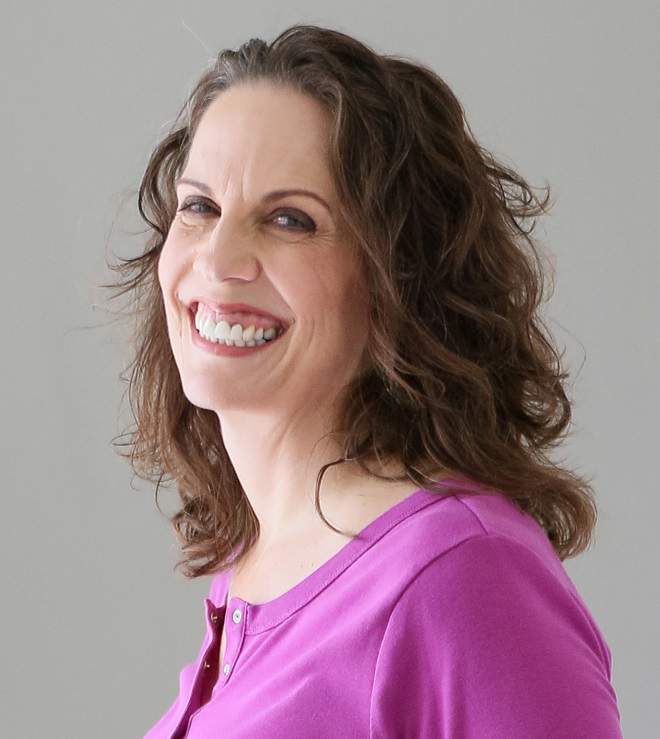 Christie is an author and professional communicator who blogs about life transitions, wellness, mindfulness, and anything else that answers the question "So what? Now what?"