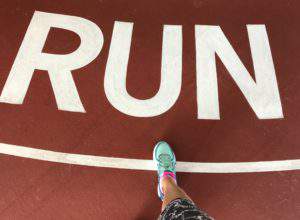 There are countless reasons why I run, but here are the top 10 reasons I love to run and why I think you might too.
I can eat more. Anyone who knows me knows I love to eat—sweets, salty snacks, bread, potatoes, rice, fruits, veggies, meat—you name it, I probably like it. Being physically active means I can afford to eat a little more and still maintain a reasonably healthy weight. (According to livestrong.com, "A very rough rule of thumb is that, if you have an average healthy body weight, you'll burn roughly 100 calories for every mile you cover. Of course, if you weigh more than average, you'll burn more calories. If you weigh less, you'll burn fewer calories." Bonus: you continue to burn more calories even after your run.)
Napping without guilt. Few things feel better than an afternoon nap following a long morning run. Suddenly napping is not lazy, but well-earned. That's all I have to say about that.
Listening to music with my headphones. Don't get me wrong, I listen to music a lot, even when I'm not running, but usually as background noise. When I'm running with my earbuds in, I'm really listening to the music. I've heard the actual lyrics to some of my favorite songs for the first time while on a run. Bonus: when I hear the songs on my running playlist outside of a run, my heart rate kicks up and I start tapping a toe or nodding my head.
Time spent outdoors. Okay, there are a lot of other things you can do outdoors, but to be honest, there are many weekends that I might spend the entire day in front of my computer or puttering around the house, but I have a run on my schedule, so I am forced out the door onto the trail, and I never regret it—NEVER.
The fun shoes and other clothes. I may not be the fastest runner at the gym, on the trail, or in the race—in fact I know I won't be—but I feel like a real athlete in my high performance running gear. And seriously, when else do I get to wear those bright color combinations?
Camaraderie with other runners. I don't know what it is about runners, but running (at any level) instantly makes you part of a larger community. When I'm running on the trail, I get a little rush out of nodding or waving to the other runners. Runners love to seek and give advice. We love to swap stories, share miseries, and offer encouragement.
The sense of accomplishment—bragging rights. Some runs are good; some are bad. But no matter how poor any particular run goes, I've never regretted that I ran when I'm done. There is always a sense of accomplishment. And when I'm training and I cross the 10-mile mark, it is magnified. I feel like everyone should know that I ran 10 miles. I really have to practice some self-restraint not to tell the barista, the checker at the grocery store, or even the person next to me at the traffic light. And nothing can stop me from telling the nail tech giving me a pedicure (that callus is from running) or the masseuse working out my kinks (I may have some tightness in my calves from all that running).
Collecting medals, bibs, and race shirts. This is similar to #7 above, but goes a step further. The bibs, shirts, and medals collected from races hold the memories from those races and are tangible evidence of what you've accomplished. Plus the medals are pieces of art in and of themselves. I love studying the detail and comparing them to other race medals.
Strong heart, lungs, muscles, and bones. Now we're getting down to the serious stuff. There are amazing health benefits to running. Besides the fitness factor, running builds bone mass, reduces the risk of certain cancers, and strengthens your heart and lungs. Studies show that people who run live longer on average than those who don't, and disability levels are significantly lower in runners than in even healthy non-runners. (http://www.womenshealthmag.com/fitness/health-benefits-of-running)
Mental toughness. I can't give you any scientific reason why, but I truly believe that running has contributed to my mental toughness. Since running a marathon, I am a stronger person overall. Perhaps the mental toughness that is required to run 26.2 miles carries over into the challenges we face in every day life. Of course, it doesn't hurt that running burns off stress and releases feel-good hormones. Whatever it is, I'll take it. I need all the help I can get.
So there you have it, the top 10 reasons I love to run.
For those of you that run, what do you love about it? Do you have reasons I haven't mentioned?
If you don't run, do you feel similarly about some other form of activity? What is it, and why do you love it?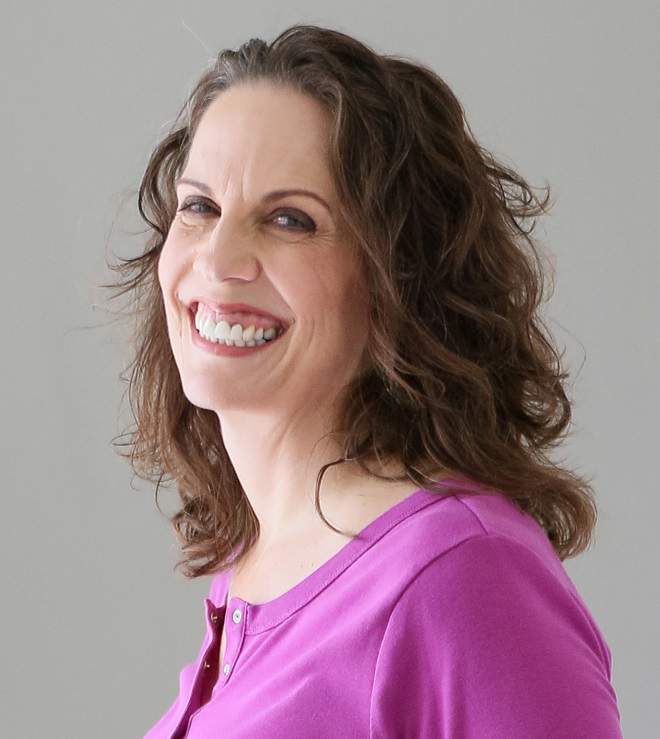 Christie is an author and professional communicator who blogs about life transitions, wellness, mindfulness, and anything else that answers the question "So what? Now what?"