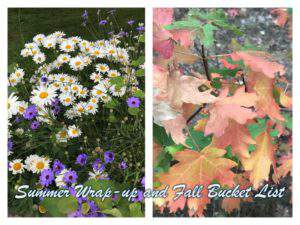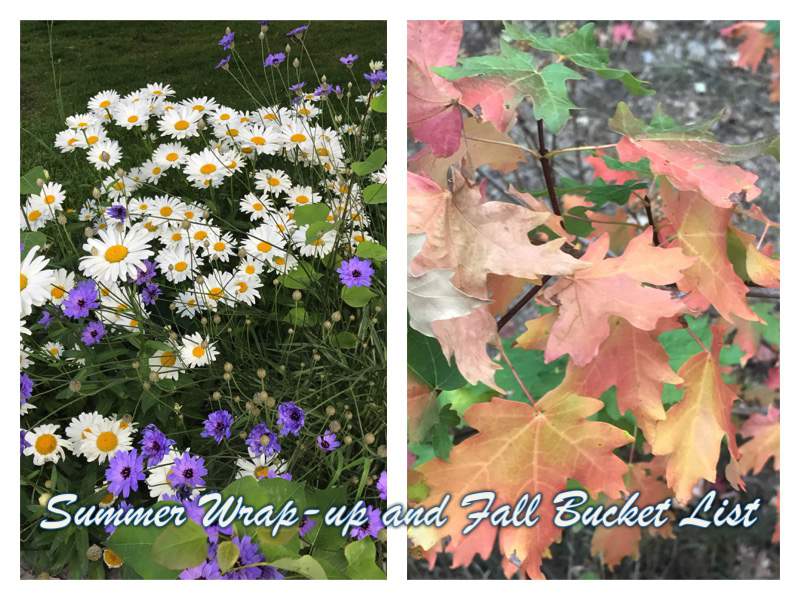 According to my calendar, fall officially arrives tomorrow, and while autumn may not typically be considered a time of renewal (like, say, spring), for me, the start of each season brings with it a feeling of beginning anew. That's even more true since I started creating seasonal bucket lists with my blogger friends. That's my long way of saying it's time to post the Fall Bucket List.
But first, there's the pesky matter of wrapping up the summer list. Rewind to three months ago, when summer stretched out before us, promising so many long, sunny days and cricket-filled nights. I presented you with a list of 16 things that I planned to accomplish before fall (which seemed so very far away). Well, the time flew by faster than expected, and yet I was mostly successful in completing the items on my Summer Bucket List.
Victory! Mission accomplished:
Go on a girls trip.
Spend at least six weekends at Hawkes Landing.
Complete three hikes from the EMI Wellness list.
Eat a breakfast, lunch, and dinner outside.
Read three books.
Commit six anonymous acts of kindness and leave pay it forward cards.
Take grandchildren to a play at Desert Star Playhouse.
Go out to lunch with each of my daughters. (I had lunch with two of my daughters and have scheduled dinner for tomorrow with the third, so I'm calling this victory.)
Take a family trip to Bear Lake.
Complete the Beach Body PiYo series.
Go to a movie (in a theater, not watching from my couch).
Eat a Moose Tracks milkshake from Arctic Circle.
Do one thing that scares (stretches) me.
Try three new things (maybe go someplace I've never been, taste something I've never eaten, try a new activity).
Close, but no cigar:
Drink a watermelon jalapeño margarita. How I failed at this simplest of tasks, I have no idea. There's always next summer!
Run 75 miles (over the summer). I managed 38 miles, barely half the goal. I'm sure I'll do better now that the temperatures are dropping and the gym is reopened. No more excuses!
And that brings us back to fall. This time I've decided to take a different approach. I have selected three items in each of four categories that represent my personal values, and in true bucket list fashion, I chose all things I want to do, rather than including things I feel I need to do. I'll save those things for another list. So, without further ado, my Fall Bucket List:
Health and fitness
Try a new workout.
Go on at least one fall hike.
Fix up my exercise room (with Larry's help).
Joy
Spend one full week at Hawkes Landing.
Buy and put together a jigsaw puzzle.
Weekly pumpkin sampling through November.
Learning and growth
Create a So What? Now What? Facebook page.
Learn one new blogging skill.
Read Let Your Life Speak.
Relationships
Research and plan a special activity for the granddaughters. (Grandsons will be on the winter list.)
Send three handwritten notes.
Reach out to my best friend from elementary school and junior high.
Well, that's my list. I'd love to hear what your plans are for the fall. Grab your pumpkin spice latte and a sweater and join in the fun. Link-up your fall bucket list with us. Or just read some of these for inspiration for your own list.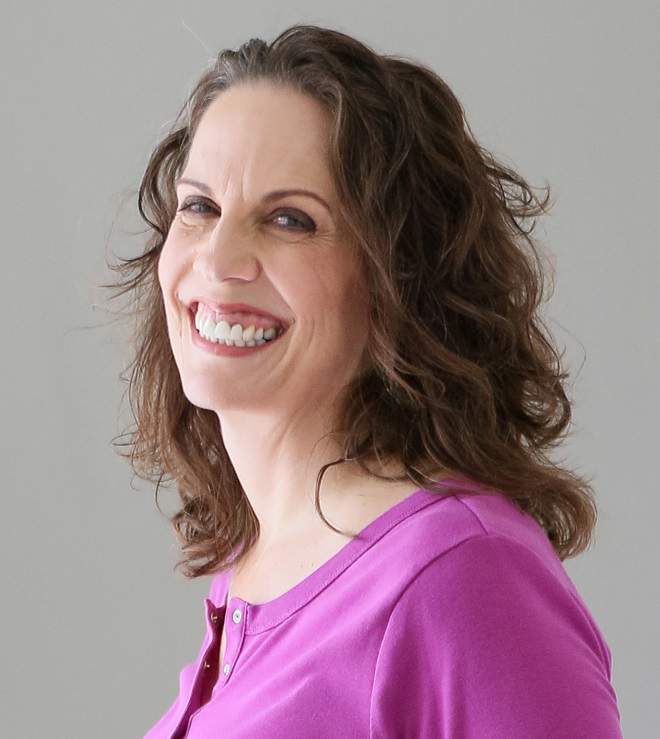 Christie is an author and professional communicator who blogs about life transitions, wellness, mindfulness, and anything else that answers the question "So what? Now what?"