This week brought family visits, a couple of packages in the mail, and as always good food. I can't wait to share, so here we go.
The week got off to a good start with the arrival of my new running socks. Not only are Bombas like hugs for your feet, the colors are fun, and Bombas donates a pair of socks for every pair you purchase. So go on–order yours–I'll wait.
It's a good thing I got the socks, because I'm going to need to do a lot of running to compensate for this delicious donut from Beyond Glaze. I mean how could I say no to this little bit of heaven?
The weekend found us back at Hawkes Landing, this time with another of my sisters, Cindy, and her husband Mark.
Of course, we had to throw steaks, potatoes, and corn on the BBQ. Passing on that tradition would be a sin. (Thanks Larry for cooking!)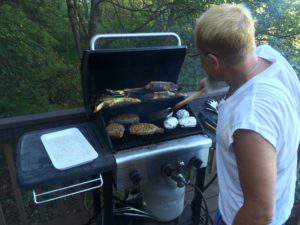 And then we had these surprise visitors.
I took about a hundred cloud pictures. I'm practicing remarkable restraint to only post two of them.
I just like this photo, so I'm including it. Can you see the umbrella reflected in the lens?
The second package of the week–this Mom's Stuff salve is supposed to work wonders on bug bites. Since the mosquitoes eat me alive whenever we go to Bear Lake, and we're going next week, I'm going to give this a try. I'll let you know how it works. (Does anyone else love getting stuff in the mail as much as I do?)
I couldn't resist this jumble of legs. Why do we all pile on one couch, even when it's 100 degrees out?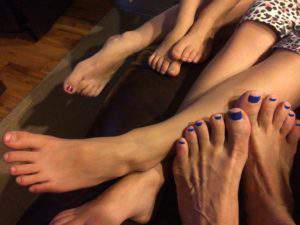 As usual, I'll finish off with food. I had the most scrumptious peach yesterday. Yummy!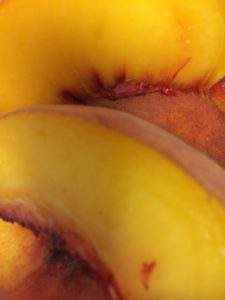 How about you? What made you smile this week? Describe your happy moments in the comments, or get really adventurous and send photos to chhawkes@aol.com, and I'll share them on next Friday's blog. If you are kind enough to send a photo, I will be kind enough to send you a little surprise that in some way (however weird or distant) relates to the photo you send.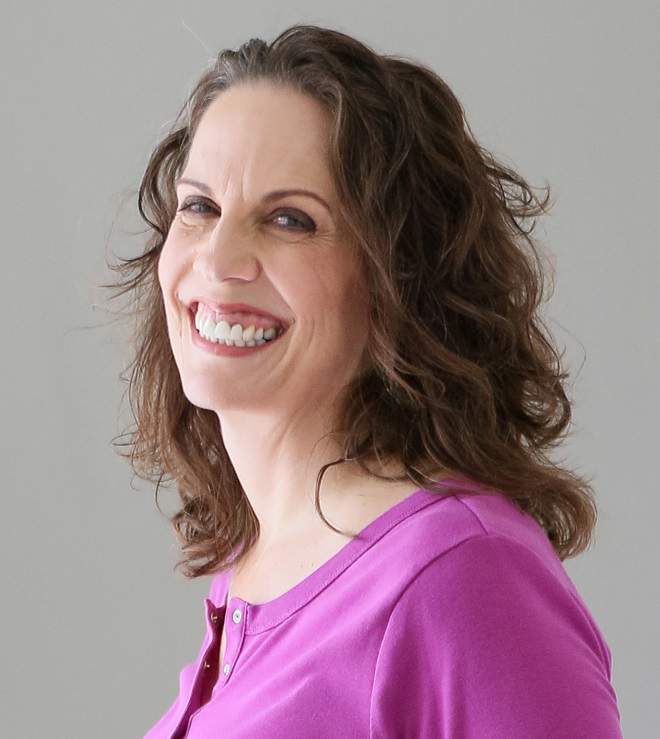 Christie is an author and professional communicator who blogs about life transitions, wellness, mindfulness, and anything else that answers the question "So what? Now what?"