It's Friday; that means I am on my way to Kauai!!! But I digress, we're talking about all the lovely things that happened this past week, and since it was my birthday on Tuesday, there was a lot of celebrating (translation: a lot of food). So let's get started.
Friday evening, I had dinner with Cindy, Heidi, and Margie at Desert Edge Brewery. I was having so much fun, I forgot to take photos. I did, however remember to snap a pic of this wonderful creation, which was tucked in one of my gifts. Yes, coffee nut M&Ms are delicious! Thank you Cindy.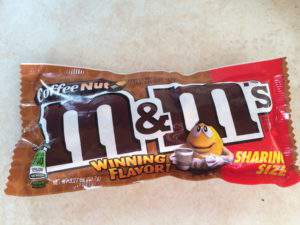 Saturday morning, Larry and I got up early and headed to Hawkes Landing. We saw this along the way.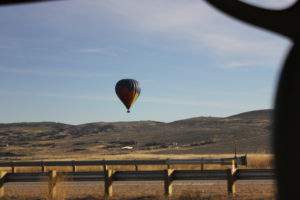 And this when we got there.
Monday, I had lunch with my sister Connie (sorry, again no pics). That evening, Larry and I delivered Liz's blog-a-versary prize to her, and I got to meet Eloise.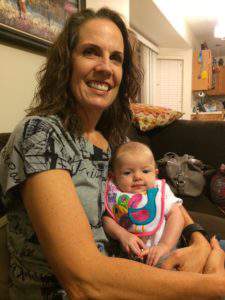 Tuesday was my birthday, and I received so many warm birthday greetings in person, over the phone, via email, text, and Facebook. My friends and family are the best! I even got this tray of homemade pumpkin chocolate chip cookies. Thanks Gary!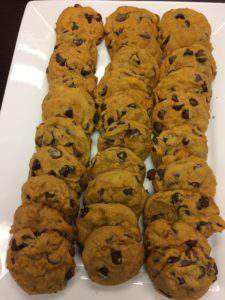 We finished off the evening with dinner at Ruth's Chris (thanks to Larry), and everything was perfect–from the first glass of wine to the caramelized banana pie for dessert (and everything in between).
These cuties joined us for pizza and donuts one night. Piper doesn't like glazed donuts (what?!?), but she didn't turn down a banana Creamie.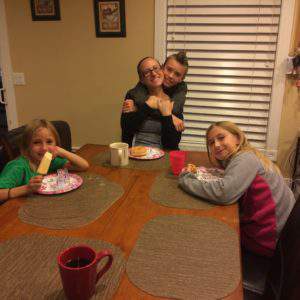 And I'll finish off with this sweet birthday card from Tessa.
(Dear grandma, Thank you for being shuch a great grandma. You have always been their for me and everyone you know. I hope you have a good birthday. And having a birthday doesn't just mean your a year older, it also means you are a year wiser too. Wiser with love & exepeirience You've been through a lot this year and I hope you will have a good birthday…& a good trip to Hawii!)
I don't know how you're going to top that, but I'd still like to hear the highlights from your week. Happy Friday!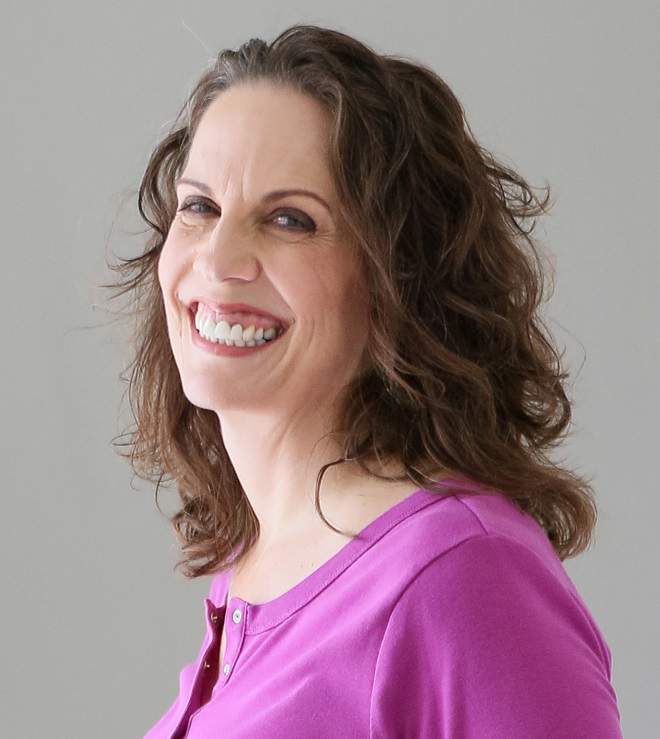 Christie is an author and professional communicator who blogs about life transitions, wellness, mindfulness, and anything else that answers the question "So what? Now what?"