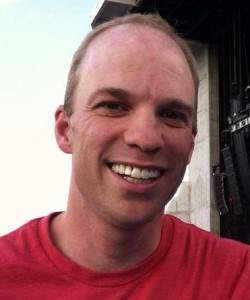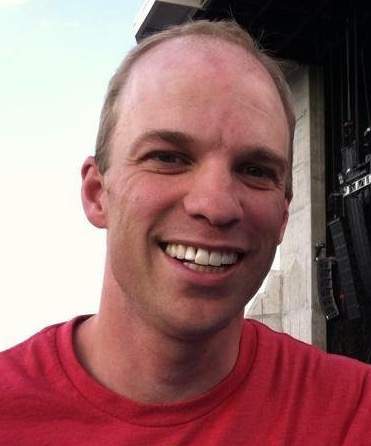 This week, my family celebrates the birth of my baby brother and commemorates his untimely death. As you can imagine, it's an emotional time. I have made a habit of writing a post in his honor each year. (2016 & 2017). It's just one of the ways I pay tribute to Bryan. Mostly, I do it for myself and for my family.
This year, I want to do something for you—those of you who did not have the privilege of meeting him. I want you to have the opportunity of knowing him—at least a little—from his own words. Now here's the rub, I am going to share some entries from his electronic journal, which is titled "private stuff stay out bry journal." Still, Bryan was a compassionate, caring person, so I hope he will understand that I am doing this for altruistic reasons and, therefore, forgive me for disregarding his instructions.
These are just random snippits from one journal (spanning 2008-2010). They don't begin to tell you everything about Bryan, but I believe they give you a flavor of the man he was.
In Bryan's words
May 4, 2008
I was born July 15, 1974. Yes, one of the greatest days in the history of the universe, because I was born on that blessed day. To be perfectly honest I don't remember my birth. It's a shame, too, because I'm sure it was spectacular. I've heard stories, but I can't verify them. My father was and is David A. Haskell. Yes, his middle name was A. it's not short for anything, that's really it. And my mother was at the time Joan Ester Haskell. Later in life her name would become Joan Esther Nokes, yes I noticed a change in spelling of her middle name too, but that's her story and not mine. She can tell it better than me. To be fair, I'm not sure she's really my mother. On my birth certificate it lists my mothers name as John, so if there's a John out there that had a child and couldn't figure out what happened to him, you'll have to get a hold of me. I'm probably your son. And you probably owe me lots of presents from birthdays missed plus Christmases.
May 18, 2008
Last Sunday was Mother's Day and I spent the day with her playing board games and such. I only write on Sunday. It keeps me from sitting in front of the TV all day like a vegetable. What else is there to do on a Sunday? I mean go to church, but that kind of flies in the face of my Agoraphobia thing that I have going on. And one must keep the Sabbath Day holy, right? I do what I can…..most of the time…..some of the time…..once in a while. Whatever, get off my back, alright! So here I am writing to you when I should probably be in church.
I did take my mom out for dinner on the Friday before Mother's Day for Mother's Day. I watched a movie, Zorro, with her the day before Mother's Day and on the actual day I made her dinner. So I think she had a pretty good Mother's Day, or Mother's Days.
I guess it's strange for me to be able to go out to eat and stuff, but not go to church or get a job or anything like that, but I guess it's because no strangers really talk to you at a restaurant or the grocery store. Checkout is kind of a pain, but you have to eat. I guess that's really my thing is I don't have a great ability to talk to strangers. I prefer to keep them away at all costs. Or maybe I'm just really, really lazy and that's why I don't socialize with others, I don't know.
May 25, 2008
Looking back on my writing I have failed to mention that I have a dog. How could I forget my dog? Her name is Fiona, she's named after Fiona Apple (a singer), and she's a black mixed breed dog. She is the sweetest animal in the world and the apple of my eye. I got her from the pound about eight years ago and she has been one of my best buddies ever since. She was about five or six months old when I got her. I don't know if she had been abused by her previous owners, but she walked crouched close to the ground. I think my mom thought there was something wrong with her, because she wanted to look at other dogs, but the first time I held Fiona that was it. She was the right dog for me. I'm sure you'll hear more about her in the future.
We also have a cat. Technically it's Mom's, but really the cat belongs to the cat. If you own a cat you know what I mean. She's a spitfire and that's the best way to describe her. If she was larger we'd all be dead.
July 6, 2008
If you've never seen Beavis and Butt-Head you have really missed out on some great comedy, or some real trashy crap, depending on who you talk to.
August 3, 2008
I'm sure you've figured out that my favorite musical band is Iron Maiden. I also really like Sarah McLachlan and Fiona Apple. I've seen them both in concert twice and Sarah McLachlan is one of my favorite live performers, only behind Iron Maiden.
As far as TV goes, I'm not sure I have what you would call a favorite show. Maybe The Simpson's, but I'm not sure. It's a funny cartoon show about a dysfunctional family. I also like wrestling and most other sports.
My favorite video game is a series of games known as The Legend of Zelda.

I think I would have to say that my favorite food is either pizza, shrimp or scallops. Although I have to tell you that I'm not a picky eater. As long as it's edible, I will eat almost anything that isn't too spicy.
August 17, 2008
I had an interesting morning this morning. I was coming home from walking the dog and she was sitting in the shade under a tree by our house. This is pretty unusual for her. She was just sitting and staring at something. I finally convinced her to come in and I noticed what I thought was a dead bird. It wasn't moving and was just sitting there. I took some bread out to the bird a couple of times and I think the first time I took it out it ate some of the bread. Both Mom and I said prayers for the little bird and the third time I took bread out for it, it flew a little bit away from me. I walked over where it had landed and was about to offer it the bread again, but this time it flew away. I was happy that it was able to fly off. I'm sure Heavenly Father heard our prayers and helped this little birdie out. Anyway, that was my morning.
September 21, 2008
I've been doing a little more cooking than I ever have before. I started making things from scratch and for some reason I like it. Yesterday, for example, I made scones for breakfast. They were pretty good, but they tasted more like just rolls to me. I'm going to try to make some rolls for Mom's birthday dinner before she gets home from church. I'm also going to make her birthday dinner today.
October 26, 2008
I went to Sears to look for a costume. I must have looked them over five times and then I saw this one that was a ostrich jockey and I decided that this was the one that I wanted. The costume only comes up to your waist as far as what you actually put on, but it has a fan in it and so it's kind of like a balloon. Anyway you but your legs in it and your legs are the 'ostrich legs'. It makes you look like your are riding the ostrich.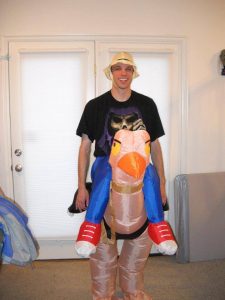 When I got home Mom wanted to see what I had bought, but I told her that the costume was pretty freaky and she would probably be afraid of it. So I closed the door to my room and put it on. I came out and she laughed and was very surprised at the costume that I had chosen. I knew she would be.
March 8, 2009
Wednesday Mom and I took the bus and went to a place called Honk's, yes that's what it's really called and Mom got some things to give for a humanitarian aide project and I bought a couple things as well. I bought Mom an Easter basket and some stuff to go in it. They had this funny chocolate cow that I just had to get for her. When we were young my sister Heidi called my Mom Moo and ever since then Mom loves cows. I also got her some peeps and some taffy candy. And a penguin egg that had jelly beans in it. She wanted it early so I gave it to her, but she can't eat any of it until Easter.
December 27, 2009
Today I was walking the dog and I had the thought come into my head that I should go home and get in the shower and get ready and go to sacrament meeting. So I did. It's the first time I've been to church in a long while. Nothing really extraordinary happened, but I feel that it's time for me to go back to church. The Savior has blessed me very greatly and I owe Him much.
January 10, 2010
As I was walking out of church today I noticed a lot of people said hello to me. And I was walking by this lady who used to give Mom a ride to church and it's fair to say that sometimes she's got on my nerves a bit over various little things, but as I was walking with her I put my arm around her. It was strange and I didn't even really think about it, I just did it. I am not a big touchy person and it really surprised me that I did that.
In his family's words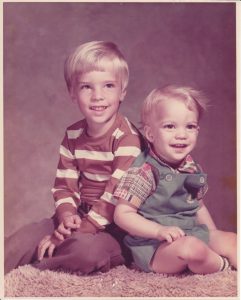 Bryan Daniel Haskell
July 15, 1974 – July 18, 2015
Bryan Haskell–beloved son, brother, uncle, nephew, cousin, and friend–was taken from us suddenly in the early hours of Saturday, July 18, while walking his faithful companion, Burrito. Seldom separated in this life, they fittingly entered the next together.
Bryan and Burrito were inseparable from that day two years ago when Bryan went to the animal shelter to choose a dog, and the headstrong puggle with the soulful eyes and the curly tail chose him. When Bryan passed him by, Burrito would not be ignored and howled until he returned. Thus began an unbreakable bond.
Bryan was full of delightful contradictions. He was the baby of the family, but refused to quit growing until he towered over all of us. He was a private person, but had a smile that drew people to him. He was spiritual–a devout Elder in the Church of Jesus Christ of Latter Day Saints–but had a wonderful, irreverent sense of humor. He was regimented and disciplined, but loved the unpredictable thrill of a good horror movie. He was gentle and kind, but loved a good row on the hockey rink.
Bryan will be sorely missed by all who knew him, especially his mother, of whom he took such loving care. Bryan's nurturing didn't stop there. When he and Burrito took their daily walk, Bryan always had a pocketful of treats for any other dog they encountered, and he was known to commit many acts of kindness for other retirees in the condos. Though he did his best to keep them anonymous, his sidekick's curly tail and distinctive howl were dead giveaways.
Bryan leaves behind his mother, Joan Nokes; his father, David Haskell; his sisters, Connie Nokes, Christie (Larry) Hawkes, Cindy (Mark) Moore, and Heidi (Jimmie) Noon; his brother Blaine (Allison) Haskell; 15 nieces and nephews; and many other family members and friends too numerous to list; all of whom he deeply loved.
Bryan did not like to be fussed over and was adamant there be no funeral. He insisted he would only permit one if Iron Maiden's music was played in the chapel. We decided on a compromise. An open house will be held in the cultural hall, beginning at 2:30 p.m. on Tuesday, July 28. Bryan would want you to dress casual, and don't be surprised if, at some point, you hear Iron Maiden's "Running Free" in the background.
Your turn
If you knew Bryan, please share a memory.

If you didn't know Bryan, share a memory about someone you love.

Whether you knew Bryan or not, hug someone you love today.
This post shared on the GRAND Social.
Follow my blog with Bloglovin.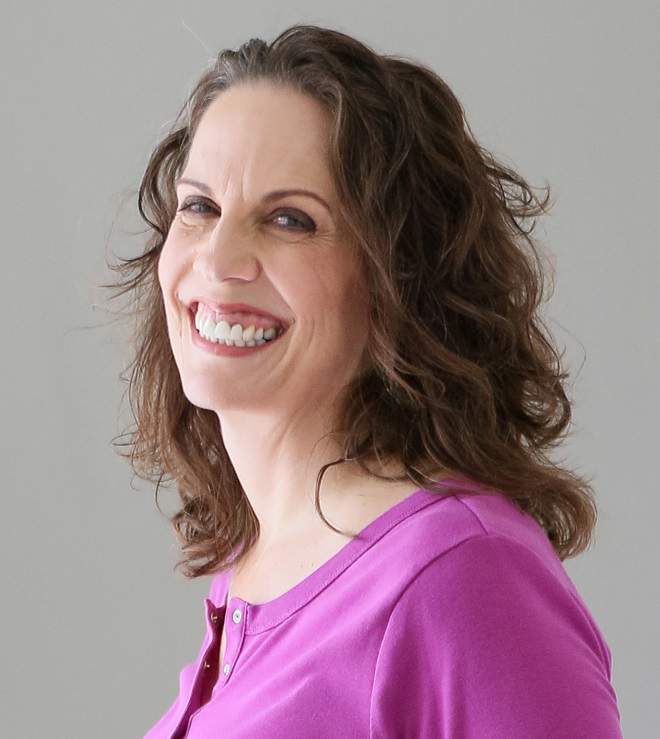 Christie is an author and professional communicator who blogs about life transitions, wellness, mindfulness, and anything else that answers the question "So what? Now what?"