It's Friday, and you know what that means — Friday Favorites!
As usual, we headed to Hawkes Landing for the weekend. This time we went over Guardsman's Pass, and the views are stunning (if a bit scary at times)!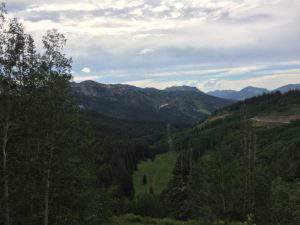 The wild flowers are in bloom.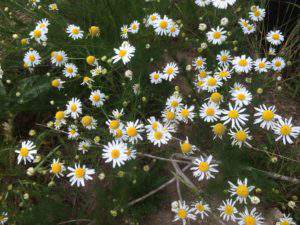 We went on several nice hikes.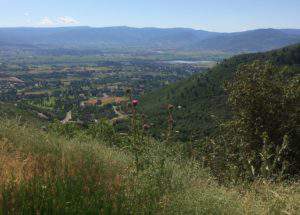 Followed by a frosty mug!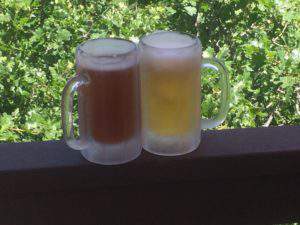 The skies were beautiful. Isn't Mother Nature something?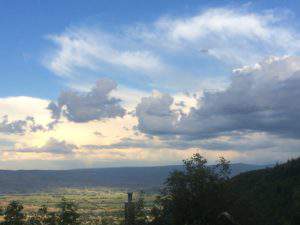 We celebrated the 4th of July with a brand new flag.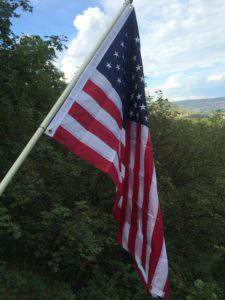 And a delicious barbecue, eaten in the perfect setting.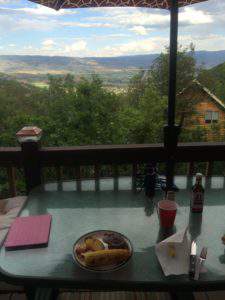 We even got a rainbow during dinner!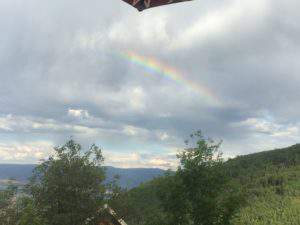 We came home to these cute girls. They were lined up at "Papa's Hair Salon." One even thought it was worth a tip (which she may or may not have stolen from Papa's change jar)!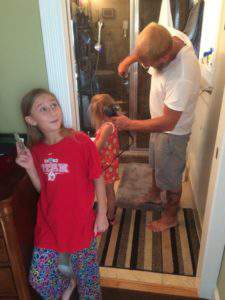 And because one food photo just isn't enough, what about these beauties! Does anyone else sometimes look at their food and think it is almost too pretty to eat? (Almost being the operative word here. I ate every last one!)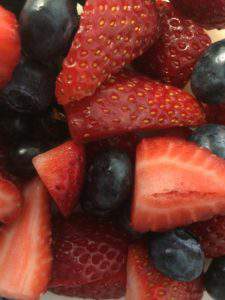 I feel like it's been a while since I shared a nail photo, and I just love this color, so I'm going to end with Meghan's great work.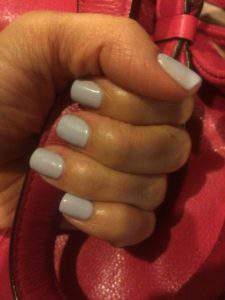 That's it for me. How was your week? Won't you share a couple of your favorite moments?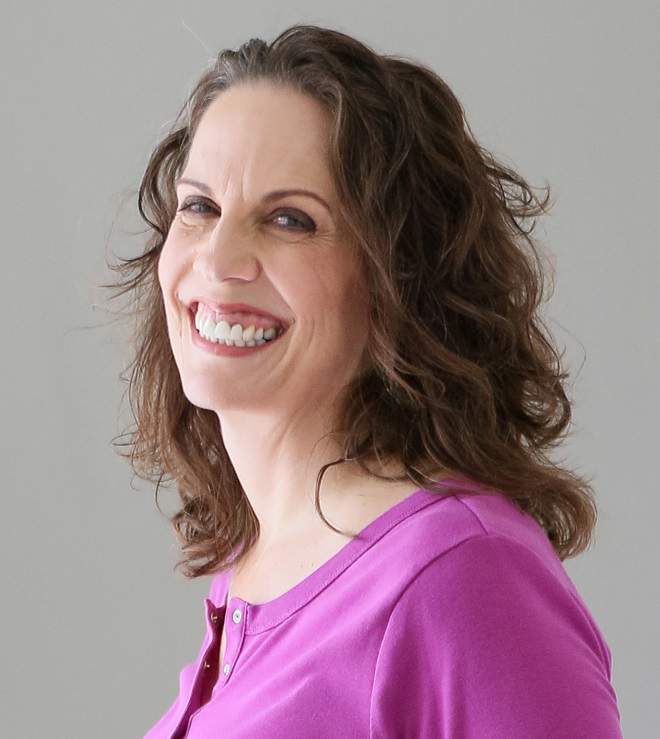 Christie is an author and professional communicator who blogs about life transitions, wellness, mindfulness, and anything else that answers the question "So what? Now what?"