We're in that time of year where food is everywhere! There are holiday lunches, Christmas parties, and special treat deliveries. It can be a lot of fun, but also a little overwhelming if you're trying not to pack on the holiday weight. My survival method for the season is eat only what I truly enjoy, eat slowly and savor every bite, and stop as soon as I'm satisfied. This season, I've also been reminding myself to focus on the most important part of these celebrations–the people!
That said, you'll see a lot of food in this week's Friday Favorites, starting with this decadent macaroni and cheese with bacon from RYE.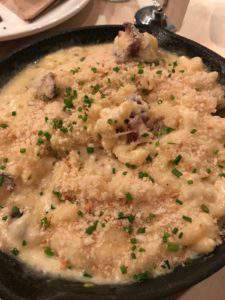 I went there with these two lovely ladies, Cindy and Margie.
What could be better than that, except maybe celebrating Grandpa Hawkes' birthday with homemade brownies. Betty and Ari did the honors of blowing out the candles in Grandpa's place.
But wait–there's more! I also had lunch with the provider relations team at work. We tried a new restaurant, Sicilia Mia, which I highly recommend. The atmosphere is simple, but the food is superb! And the spaghetti carbonara is prepared tableside, so you get a show with your meal.
I actually had the minestrone, which was to die for (well, not literally, but it was good), and I got a full day's worth of vegetables in one sitting.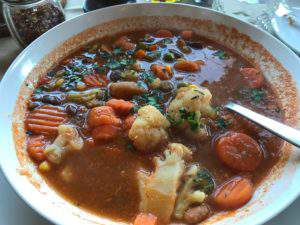 This may be my favorite holiday treat. Williams Sonoma Peppermint Bark, the perfect combination of peppermint, dark chocolate, and white chocolate–the epitome of Christmas.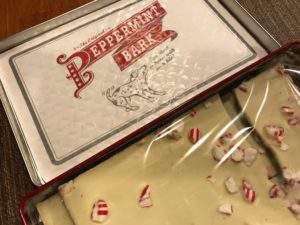 And finally, I'm loving this mug Cindy gave me. I'm all about the Christmas mugs right now (snowmen, Santa Claus, reindeer), but LOVE seems a pretty good representation of the season.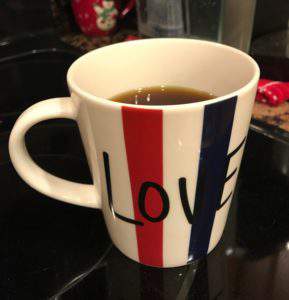 What were the highlights of your week?
Do you have a favorite Christmas treat?
What is your plan for not getting completely out of control with the holiday eating–or is your plan to go crazy and deal with it in January?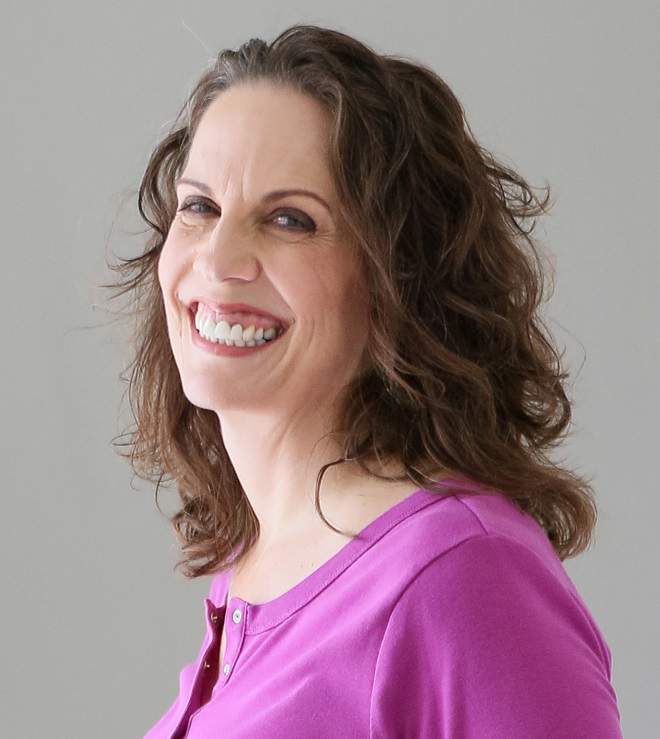 Christie is an author and professional communicator who blogs about life transitions, wellness, mindfulness, and anything else that answers the question "So what? Now what?"