It's Friday, and you know what that means–time to look back on the many good things that happened this week.
Thank you Courtney and children for spending your Saturday evening with us. (Full disclosure: I didn't take this picture; I stole it from Courtney's Facebook.)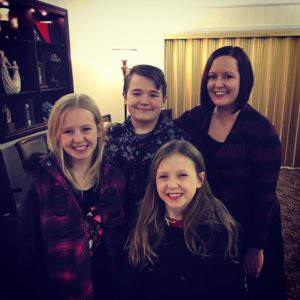 Thank you peanut butter for making everything a little better–and thank you Meghan for the pretty gray nails.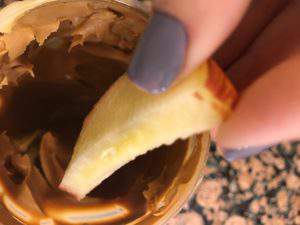 Thank you Olympian Restaurant for the most delicious Greek omelet! And thanks EMI Health for the paid Presidents' Day holiday, which allowed me to go out to brunch with my husband.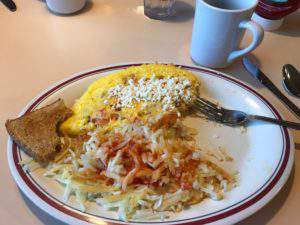 Thank you Mother Nature for making snow so beautiful that it tempers my disappointment at waking up to winter when I really want spring.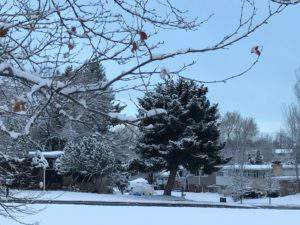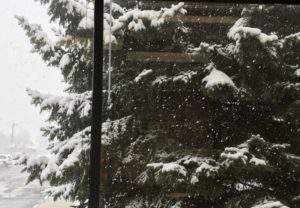 Thank you Wells for proving to me that a 13-year-old boy can eat two pounds of king crab and still wish for more!
And to finish, I'm throwing this photo in just because it made me smile. I hope it does you too. (Photo source: Ashley's Snapchat)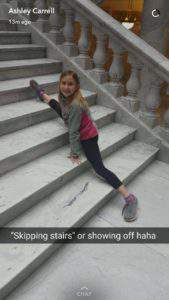 I hope your week was happy. I'd love to hear some of your highlights. Please share in the comments.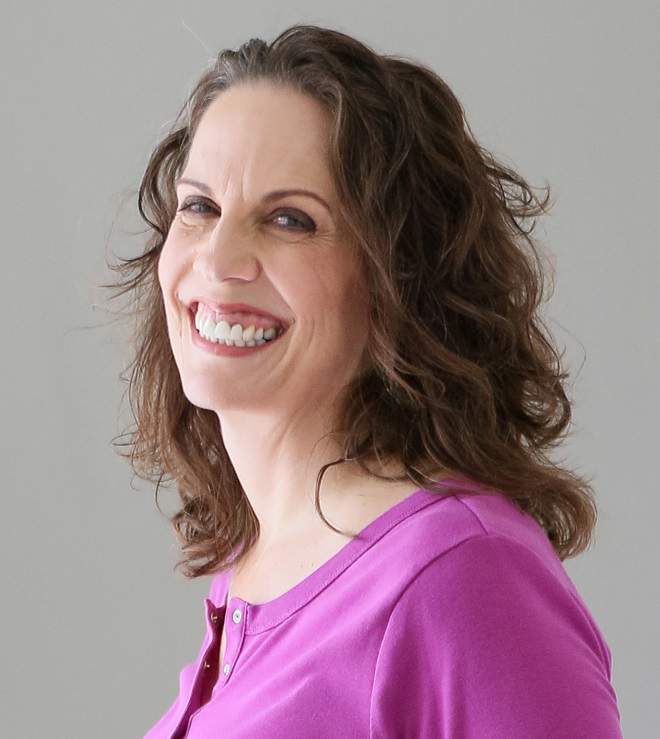 Christie is an author and professional communicator who blogs about life transitions, wellness, mindfulness, and anything else that answers the question "So what? Now what?"