Can you believe we are one month into the summer already! That means it's time to check in on our summer bucket lists. Here's what I've accomplished so far:
1 – Go on a girls trip.
Today starts our annual girls trip. This year we are missing two sisters; Connie and Heidi have to work. (Boo!) Cindy, Margie, and I will carry on. No doubt there will be lots of photos in next week's Friday Favorites!
2 – Spend at least six weekends at Hawkes Landing.
So far, we've had two glorious weekends at the cabin since 6/21.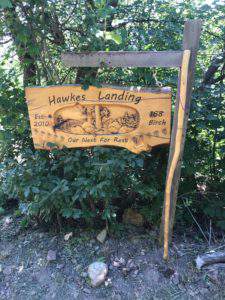 3 – Complete three hikes from the EMI Wellness list.
One down! This was the Barrier Free Trail at Snowbird Resort. My daughter Ashley came with me, and it was a good time. Barrier Free Trail is a short, but beautiful out-and-back trail (one mile RT), and as the name indicates, it is appropriate for all levels of ability, including strollers and wheelchairs.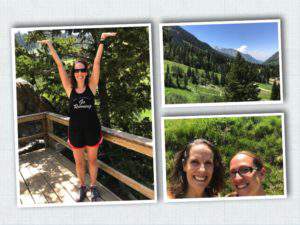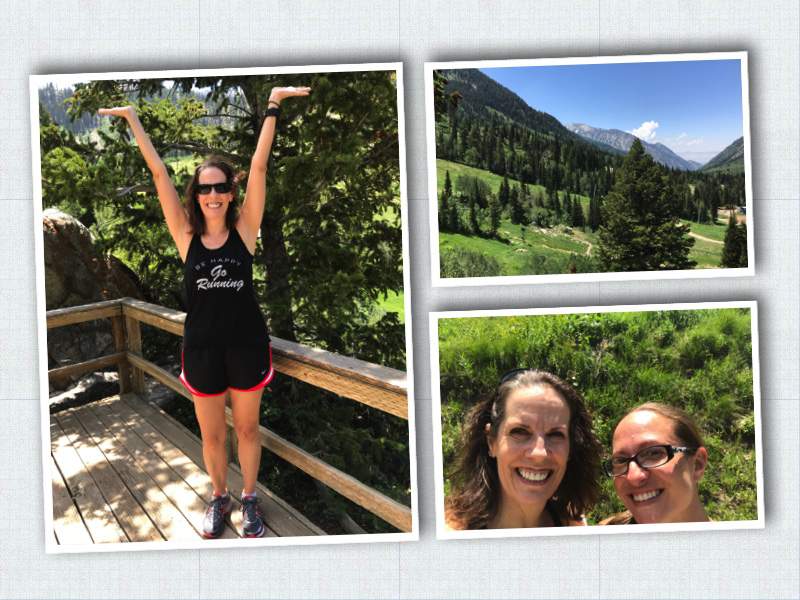 4 – Drink a watermelon jalapeño margarita. I haven't done this one yet, but it's coming soon–I can feel it!
5 – Eat a breakfast, lunch, and dinner outside.
So far I've had a couple of dinners outside. It's been blazing hot here in Utah, so lunch outdoors hasn't happened. I definitely need to do breakfast in nature though.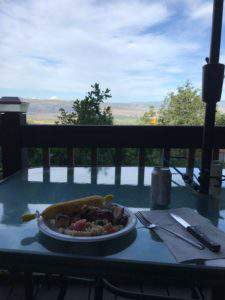 6 – Read three books.
I've read two already; though to be fair, I was halfway through one when the challenge started. I enjoyed both of these books for lighthearted reads, but I'm ready for a deeper book now, something that really touches me.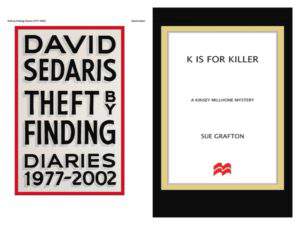 7 – Commit six anonymous acts of kindness and leave pay it forward cards.
I've given away two pay-it-forward cards so far. I'm taking a chance posting this picture, but I don't believe the recipient is a blog-reader. We'll see!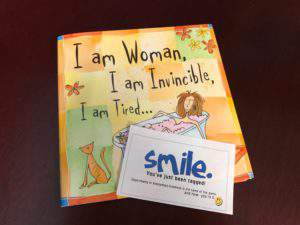 8 – Take grandchildren to a play at Desert Star Playhouse.
Check this one off the list! We took the Penney children to see The 3 Amigos: Showdown at the Del Taco Ranch. The play was funny in parts (though not my favorite that we've seen at Desert Star), but any night out with this crew is a good one.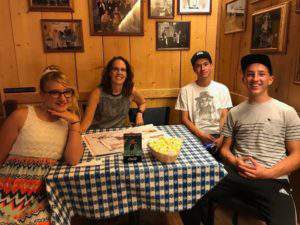 9 – Go out to lunch with each of my daughters.
I've been to lunch with two of my three daughters, Ashley and Jessi. Both times, we had grandchildren with us as well–bonus!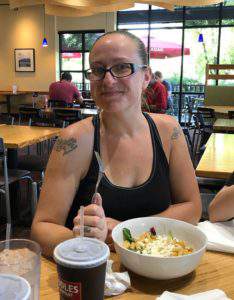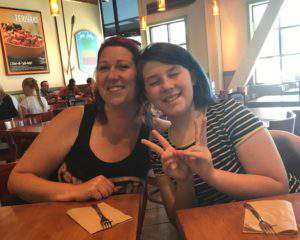 10 – Take a family trip to Bear Lake. Coming in August.
11 – Run 75 miles (over the summer, not all at once).
I've logged 20 miles to date, which puts me about five miles behind schedule. I better get moving if I'm going to reach 75 by the end of summer. I underestimated the challenge of getting in a PiYo workout and a run on the same day.  Also, with the record-breaking heat, all runs have been forced indoors, which is not nearly as fun. When the temperature never drops below 70 degrees (and the 70s are in the wee hours of the morning), I just can't bring myself to run without air conditioning.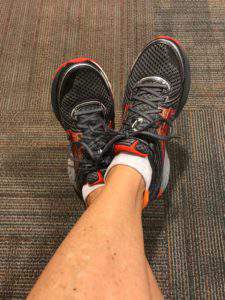 12 – Complete the Beach Body PiYo series.
I'm halfway through the 8-week series, and I have only missed one workout, so I'm counting that as a victory. On to the second half. (Aren't I so brave posting this no makeup workout pic? 🙂 )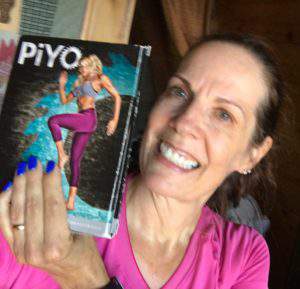 13 – Go to a movie (in a theater, not watching from my couch).
Mission accomplished. As it turned out, my employer decided to host a movie night. The choices were Spiderman and Despicable Me. Larry and I saw Spiderman–not a movie I would have normally selected, but it wasn't bad, and it was fun to go to a movie theater for a change. (Photo source: wikipedia.org)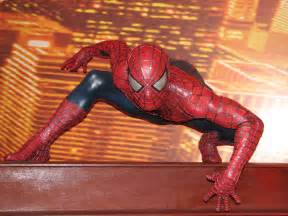 14 – Eat a Moose Tracks milkshake from Arctic Circle.
Oh yeah!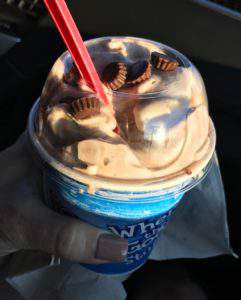 15 – Do one thing that scares (stretches) me. Still to come.
16 – Try three new things (maybe go someplace I've never been, taste something I've never eaten, try a new activity). Still to come.
That's my list. I'd love to hear what you've been up to this summer and what you plan to do in the coming months. Please share in the comments.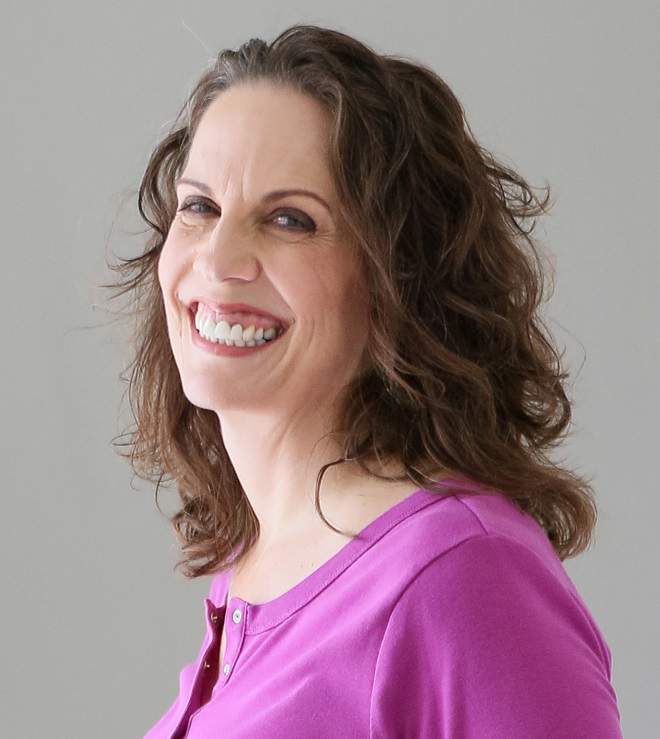 Christie is an author and professional communicator who blogs about life transitions, wellness, mindfulness, and anything else that answers the question "So what? Now what?"