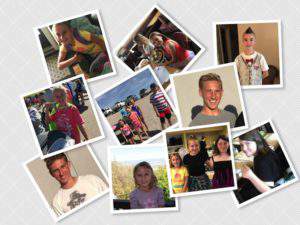 There are so many wonderful things about being a grandparent: obviously, the spoiling, the cuddling, the adventures, and the sleepovers. One thing I especially love is hearing the delightful things that come out of their mouths. Remember that show "Kids Say the Darnedest Things?" Well, if you have grandchildren, you know it's true.
Last summer I posted a list of remarkable things my grandchildren had said. Grandparents Day seems like an appropriate time to update and re-share that post.
When my daughters were young, they said some pretty amazing things—some of them profound, some of them funny, some of them so sweet they'd melt your heart. I thought I'd remember them forever. A few I did; most I did not. So when the grandchildren started to say things I didn't want to forget, I got a notebook and wrote them down. I thought I'd share some of the more memorable moments in this week's blog. The names have been withheld to protect the innocent (and their parents)!
Seven-year-old granddaughter: I want to be a doctor when I grow up.
Me: That's great. You can help people be healthy.
Granddaughter: I want to make a lot of money, so I can buy a lot of clothes. And some doctors get to be on television like Real Stories of the ER.
(Hey, everyone has their own priorities!)
Five-year-old granddaughter: When asked how she had decorated her room in their new house, she responded, "Messy." (At least she's honest.)
Four-year-old grandson: His mother lifted him up for a hug and a kiss and said, "Pretty soon you'll be too big for me to pick up like this." He replied, "It's okay, Mom. When I am a man, I can carry you." (Oh man, grab the tissues.)
Two-year-old granddaughter: When she hit her aunt, her aunt told her, "We don't use our hands that way." So she kicked her. (You've got to be specific with this one.)
Three-year-old granddaughter: I asked her if she was excited to be a big sister soon, and she responded, "I'm already big. Look, my feet are all the way down to the ground." (Good point.)
Five-year-old grandson: He was standing at the window, crying as his mother drove away. His sister called him a phony baloney and accused him of pretending to cry. He responded, "I wasn't pretending. I was really trying to cry." (It's a fine line between pretending and trying.)
Four-year-old granddaughter: When her mom got after her for sticking out her tongue, she replied, "I was just stretching my tongue." (Hmm…wonder if she stretches her finger now that she's older?)
A conversation between six-year-old grandson and his four-year-old sister:
Grandson: I wish I didn't have to get married.
Granddaughter: I don't really want to either, but life happens. I thought you wanted to marry Mom?
Grandson: Well, I did, but she's already married You can't go around stealing other peoples' wives.
(True that.)
Four-year-old granddaughter: She told me that her preschool teacher taught her sign language. I responded, "That's nice." She said, "She's just doing her job. That's what she gets paid for." (Wow. Tough audience.)
Three-year-old granddaughter: We were playing Mad Libs, and she didn't yet know her parts of speech, so on her turn, her mother would prompt her. When we needed an adjective, mom asked her, "How does Grandma look?" She thought a moment and then responded, "Hideous." (What?!? I'm sure she didn't know what hideous means.)
Four-year-old granddaughter's definition of imagination: When you go somewhere but not really. You just think about it, and it takes you there. That's imagination." (Indeed it is.)
Some of my fellow bloggers and I have linked up to share posts in celebration of Grandparents Day. Please check them out. I promise you won't be sorry.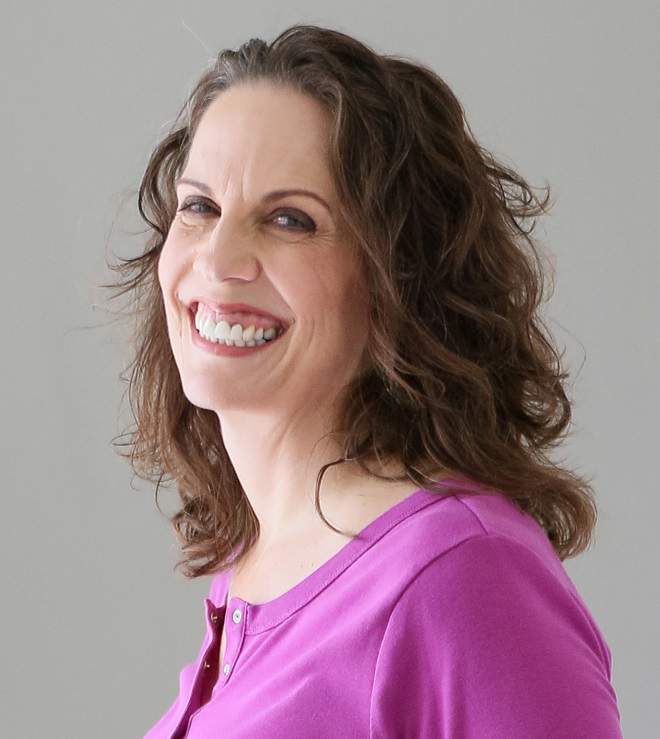 Christie is an author and professional communicator who blogs about life transitions, wellness, mindfulness, and anything else that answers the question "So what? Now what?"