How to maintain grace under pressure
Transcript
Good morning and happy Monday! Last week we started a discussion about cultivating calm. I hope you have begun laying the foundation with a daily mindfulness practice.
If not, please watch last week's video and give it a try. Mindfulness truly is the first crucial step to releasing stress and cultivating calm.
But today I promised we would talk more specifically about how to maintain grace under pressure, or in layperson's terms, how to keep it together when all hell breaks loose.
In case you are questioning my expertise is this area, let me give you a brief resume. I have survived–in no particular order–divorce, miscarriage, the failure of my main sewer line when I had no money in the bank and two small children at home, the sudden death of my youngest brother, the chronic illness of a spouse, and the drug addiction of a beloved child.
Through all of this, I have been asked on numerous occasions how I was able to stay so calm and rational in the midst of all the chaos. But perhaps the best compliment I've ever received is when my granddaughter told her mother that it was her goal in life to be like grandma, because she is always so calm and reassuring.
Now, in case this all seems too good to be true, I am human and I do lose it on occasion, but still, I have survived some craziness and maintained my sanity…for the most part.
So here are my secrets for maintaining grace under pressure.
First and foremost, breathe. Now, before you say, "Duh," when something happens that knocks the wind out of you, your breath tends to become rapid and shallow. That only exasperates the feeling of panic. The trick is to take slow, deep breaths. If you can walk away from the situation for a few minutes and focus entirely on your breathing, that is ideal. But that's not always an option, so if you must, stand your ground and just pay attention to your breathing and slow it down.
Next, focus on the things that you can control, and that is simply this–and only this: your thoughts, your words, and your actions. No amount of worrying will change someone else's behavior or opinions. Worry cannot cure illness, improve the weather, or change the past.
When I am the most stressed, it's because I am worrying about something that is outside of my control. Next time you feel anxiety mounting, stop and ask yourself, "What about this situation is within my control?" Then focus all your attention and energy on that.
Of course, just because you can't change something, doesn't mean you won't have feelings about it. Unpleasant emotions, like sadness, fear, anger are a normal and healthy reaction. Rather than trying to deny them or push them away, accept that these feelings are a part of the experience and know that they are not permanent. Just as no one stays happy consistently and forever, no one stays sad consistently and forever. All emotions are transient. They come and go in waves.
I have discovered that expressed emotions dissipate quicker. Bottled up emotions grow in strength. So cry it out, talk it out, scream into your pillow, get a punching bag, go for a run…whatever works for you. Just get your emotions out.
Of course, if grace is the goal, you may not want to cry it out in an important interview or scream it out in front of the kids. Just don't wait too long. Find a safe place and time to express your emotion as quickly as possible. Get it all out and then get back to a plan of action that centers around those things that you can control.
It's true what they say, you cannot roll up your sleeves and wring your hands at the same time. Action is the antidote to stress.
So, there you have it, my "secrets" to maintaining grace under pressure: breathe, express your emotions, and put together a plan of action centered around what you can control in the situation.
I'd love to hear what tools you use to keep it together when things get stressful. Please share them in the comments.
Next week, I think we'll talk about other things you can incorporate into your daily life to build up your resilience and better prepare for the next storm. So if you haven't yet, please subscribe to my channel. You don't want to miss a single episode of Happy Monday!
In the meantime, keep breathing, keep surviving. I believe in you. I love you all. Happy Monday!
Follow my blog with Bloglovin.
Shared on the Blogger's Pit Stop.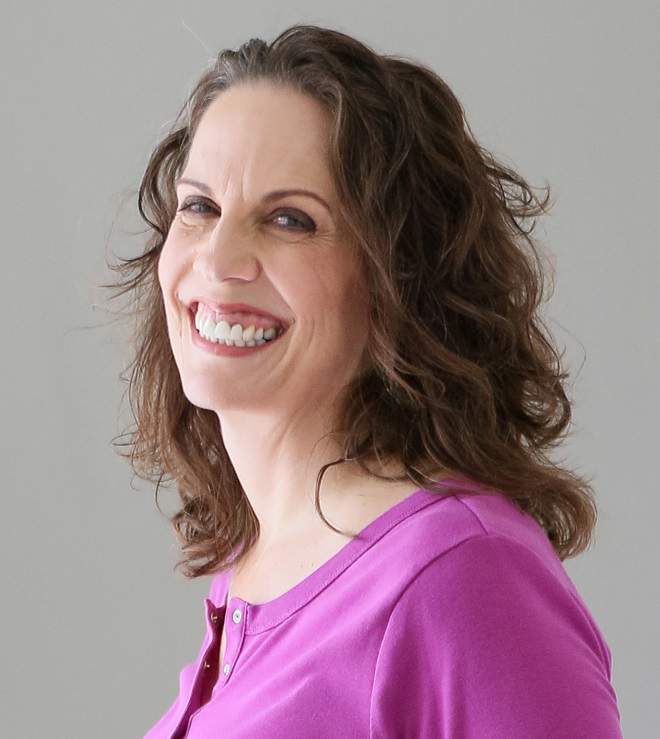 Christie is an author and professional communicator who blogs about life transitions, wellness, mindfulness, and anything else that answers the question "So what? Now what?"