You've heard it before—self-care is important. You know in your gut it's true. I hope you are allowing your head and your heart to follow.
Because self-care can sometimes feel selfish, experts play to that emotion: You can't get water from an empty well. In an airplane emergency, you put the oxygen on yourself first so you will be in a condition to help others.
At the risk of sounding selfish, let me just say self-care is also important because YOU are important. Your health and your happiness are of value in and of themselves.
Now that I've accepted both of these premises: self-care is important for my own well-being and for those I love, I regularly make time for self-care. For example, I meditate daily; I exercise most days; I get my nails done every other week; and I get monthly massages.
What I haven't done before is taken a full day just for me. Recently I did just that. When I told my husband my plans for a day of pampering, he asked who I was going with? "Just me," I replied. I can't really blame him for his confusion. Every previous trip to the spa included my daughters, my sisters, or even my husband. And I love that fun time together. Would the experience be as enjoyable by myself? I was about to find out.
So here's how my Day of Me looked.
Phase 1
I got up early and went to the Orangetheory Fitness studio for a high-energy workout. Now that might not sound like pampering to some, and if you don't enjoy your workout, I definitely wouldn't include that in your Day of Me (and maybe find a new workout routine). As it turns out, it was a partner workout, which I don't always love, but this day I paired up with Brittany, who I had never spoken with before. She was friendly and encouraging. I had a great workout and made a new friend. (The gentleman in between us in this picture is our coach, Doug.)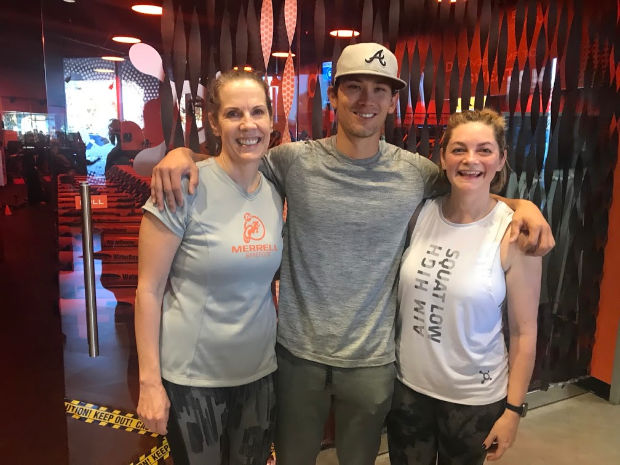 Phase 2
After my workout, I popped next door to the Protein Foundry for a yummy peanut butter smoothie.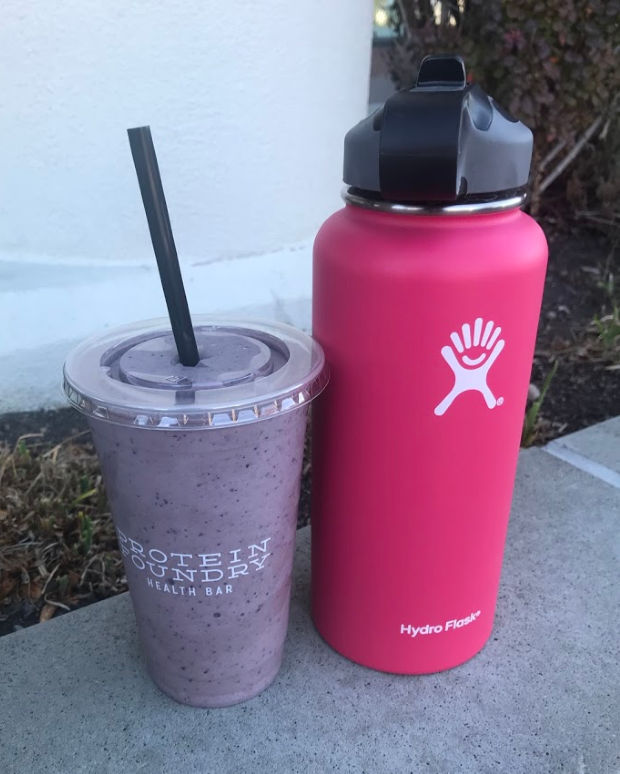 Phase 3
After a quick shower, I went to the Sego Lily Spa for a red hot apple toddy pedicure. It was as wonderful as it sounds. It included a soak with a bath bomb, an apple sugar scrub, a calf and foot massage, paraffin wax, and toenail painting. I was served hot tea and chocolates during the process.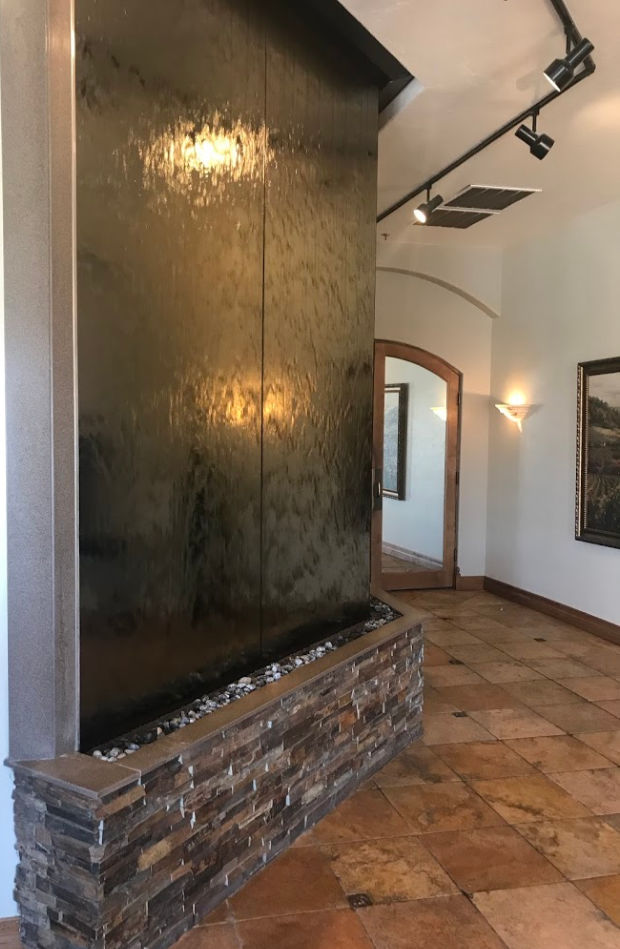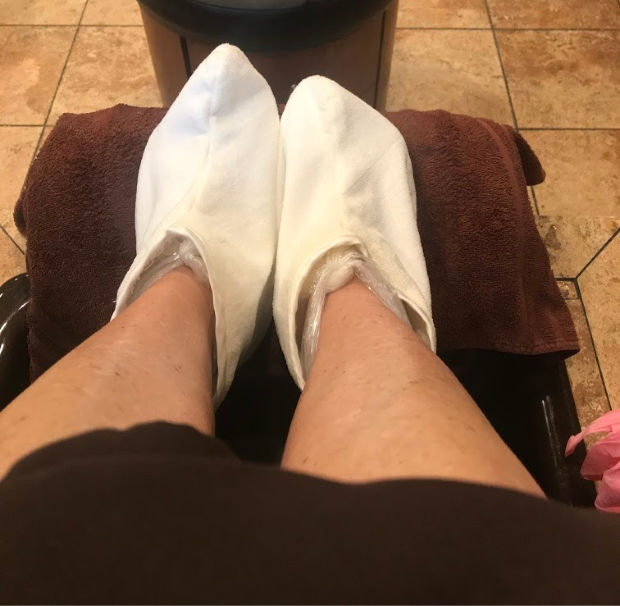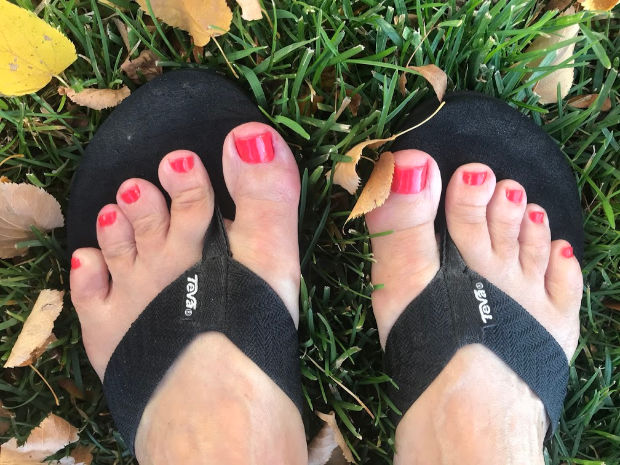 Phase 4
Next was a quick run through the Arctic Circle drive-through and eating fast food in my car as I hurried to my next appointment. Okay, eating fast food in my car probably doesn't sound like self-care, but the fact that I honored my hunger and let myself enjoy the food without guilt felt like self-care. (Sorry no photos of my hamburger and sweet potato fries. You'll have to trust me that they were yummy.)
Phase 5
And finally, I got my hair cut and colored at McCarty Salon. Besides enjoying the final results, I love the process–having someone else wash, cut, and style my hair, complete with a scalp massage. I was so relaxed by then, I forgot to take any photos in the salon. We'll have to make do with this selfie on the way out.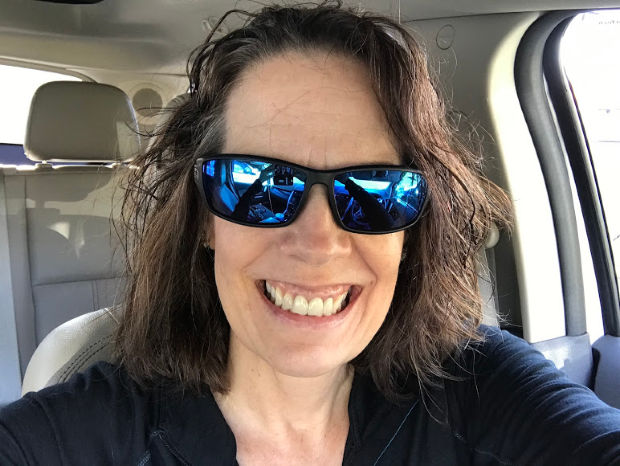 All in all, my Day of Me was a success. I left the house at 7:30 in the morning and returned at 5:00 that evening, feeling refreshed and peaceful, ready to jump back into my regular life.
I think I'll implement an annual Day of Me. Will you join me? What activities would you include in your Day of Me?
Your turn
What activities would you include in your Day of Me?
Do you feel guilty when you take time for yourself?
What else is on your mind? Anything at all. I just love to hear from you.
Follow my blog with Bloglovin.
Shared on the GRAND Social and #MLSTL and Blogger's Pit Stop.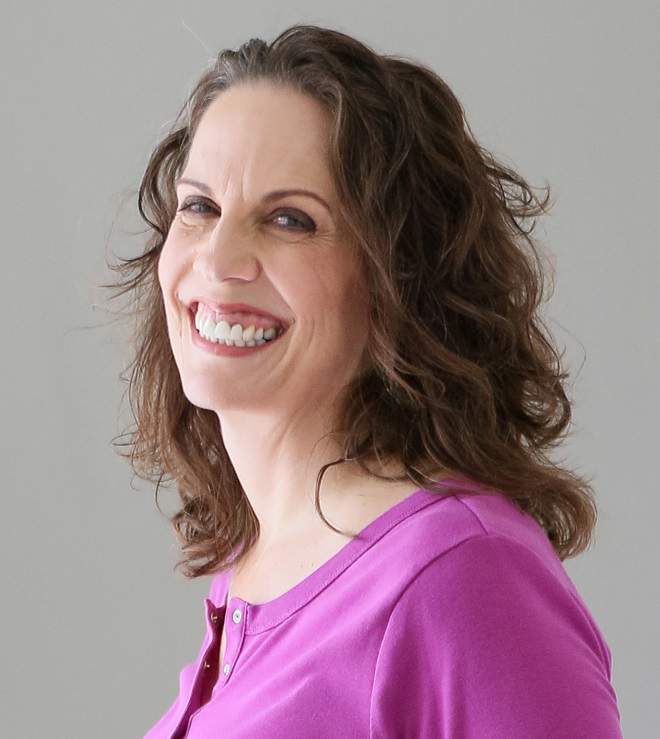 Christie is an author and professional communicator who blogs about life transitions, wellness, mindfulness, and anything else that answers the question "So what? Now what?"