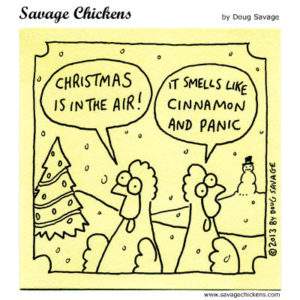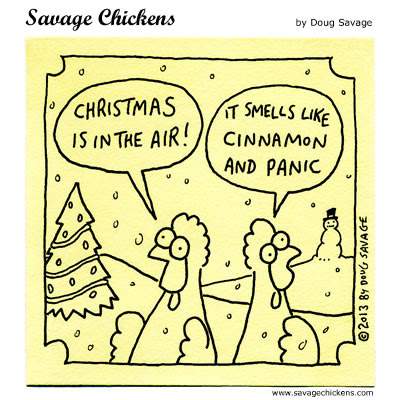 Halloween is over. Thanksgiving is just two weeks away. We are officially in the holiday season. The season of joy and gratitude, certainly. But if we're honest, for many of us, it is also the season of anxiety and excess. Too much activity…too much food…too much drink…too much spending…too many expectations.
Just typing that paragraph stressed me out a little, and so I offer these tips on taking it down a notch this holiday season. Some of these may resonate with you; certainly others will not. To the holiday diehard, some may even border on blasphemy. Still, I hope that you will find something that is useful in your quest for a joyous, peaceful holiday.
Gift giving
I love the idea of experience gifts. Take the family to Disneyland. Take your friends out to dinner or a concert. Buy the tickets now, so you'll be motivated to follow through, but feel free to enjoy the event in January when all the holiday hubbub is over and done.
One of my daughters is limiting the gifts for each of her children to four: 1) something you want; 2) something you need; 3) something to wear; and 4) something to read.
Pass on the neighborhood or coworker gifts. Let it go altogether or consider making one donation to a charity in their collective honor. And what if your neighbor brings you a gift and you have nothing to offer in return? Say, "Thank you. Merry Christmas [or insert your preferred greeting] to you and your family!"
Holiday cheer
Let's face it, there is going to be food everywhere! Don't deprive yourself, but do be mindful. Eat only the things you really love and truly savor your selections. Do you really want that store-bought cookie that you can have any time of year, or would you rather hold out for the homemade gingerbread or [insert your favorite here]? When you finally do get your hands on that favorite food, resist the urge to gulp it down. Instead, slow down, take a breath, appreciate the beauty of the thing, smell the delicious fragrance, take small bites and really taste it. Make the experience last.
When it comes to alcohol, the same rule applies: sip and savor. Then follow it with a glass of water. Think about how you'll feel tomorrow. Weigh your options and decide for yourself if you want another, but make it a conscious decision.
Learn to say "No, thank you." How many parties and holiday events can one person attend? How many do you want to attend? Prioritize. Alternate functions year-to-year if necessary, but limit the madness. If you're doing so much that you're not enjoying any of it, what is the point? And make sure to schedule your "me" time on the calendar as well. That includes exercise, sleep, and your favorite form of R&R.
You live and you learn: my personal experience
I used to bake four different kinds of cookies every year. Then I discovered the world wouldn't end (and the family wouldn't quit coming to visit) if I stuck to my two specialties and let Granite Bakery handle the sugar cookies and gingerbread men.
I used to send out Christmas cards to everyone in my address book (yes, that was before electronic contact lists). At some point, it became an automated, impersonal task that didn't feel like a genuine reflection of the spirit of the season. Now I buy a few cards that I really like, and when I receive a Christmas card in the mail, I take a moment to send a return card with a heartfelt personal message. Doing it this way comes with the added bonus of using the return address from the card I received to ensure I'm sending mine to the right place.
I used to decorate the entire house from top to bottom. That was fun when the children were young (and I was too). Now it feels like too much work for too short a time. The last several years we've gradually scaled back. We still hang the stockings, put up the tree, and set out a couple of sentimental decorations, but the bulk of the holiday décor has been in boxes so long, we should probably consider donating it. We won't win any decorating contests or be featured in Better Homes and Gardens, but I'm okay with that.
Everyone's idea of what makes the holidays happy is different, and in fact, changes over time. I used to truly enjoy the over-the-top celebrating. At this point in my life, I've settled into a more relaxed, low-key mode of observing the holidays. I don't love the season any less, just more quietly.
As we go into this most wonderful-ly insane time of the year, I offer one more piece of advice. Remember, there is no such thing as the perfect holiday. Someone will get sick, or be disappointed with a gift (given or received), or miss an important (to you) event, or disagree with you on what the perfect holiday looks like. Do your best to go with the flow, appreciate how things are, and don't waste energy wishing it was something else.
Perhaps this life mantra, which I find particularly fitting for the holiday season, will help:
And anytime it gets overwhelming,
Just do the next right thing.
***Your turn***
What is your favorite holiday tradition?
Do you have a tip for de-stressing the holidays?
Follow my blog with Bloglovin.
This post linked to Grand Social.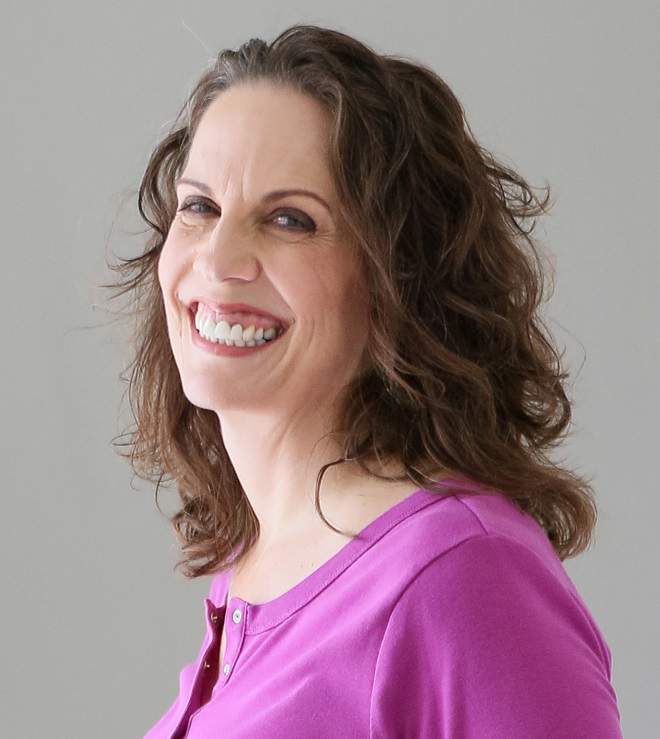 Christie is an author and professional communicator who blogs about life transitions, wellness, mindfulness, and anything else that answers the question "So what? Now what?"