It's December! Thanksgiving is over, Christmas music is playing, and there is snow on the ground. At our house, it is officially the Christmas season. This week's Friday Favorites is all about season firsts.
First holiday nails –Winter Wonderland! Seven-year-old Piper says the silver accent nail looks like a jingle bell in the snow. I wish I had taken a photo of her nails–she painted them herself, dark green with a brown accent nail to represent a Christmas tree. So creative–and totally worth that drop of nail polish on her new pajamas. 🙂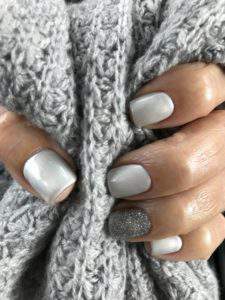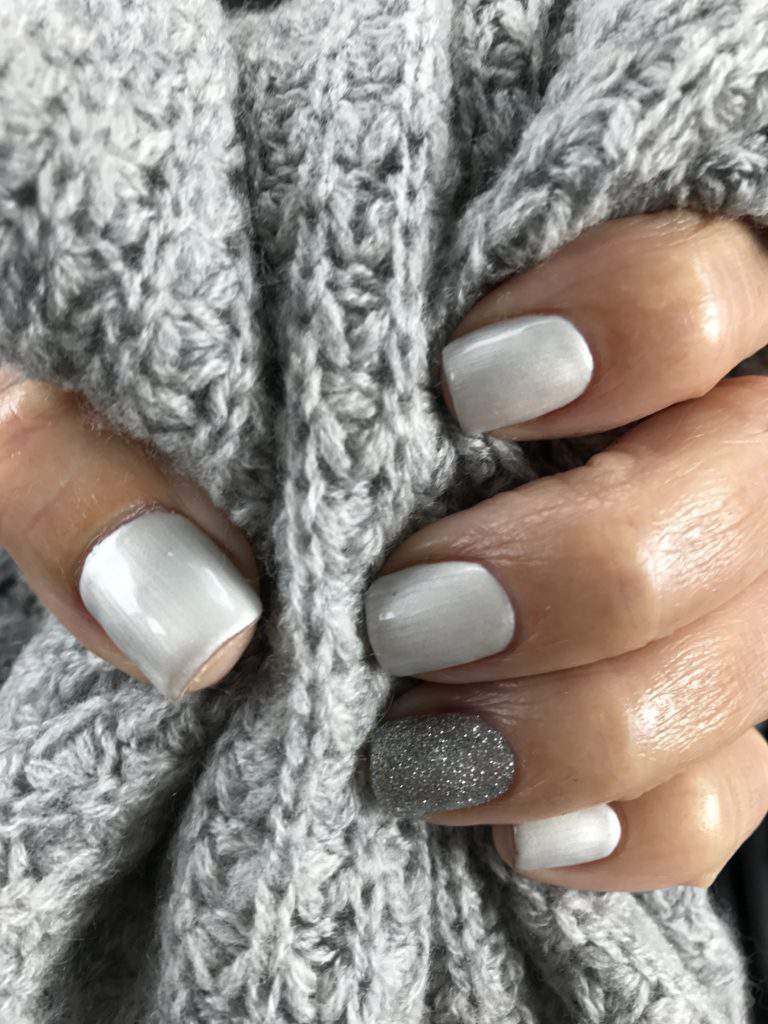 First Christmas card–from my Mom. She always sends her cards the day after Thanksgiving, thereby earning the spot of honor at the top of the Christmas Card Door. (I'm sure that's why she does it!)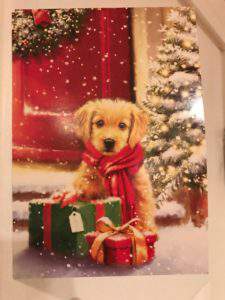 First bowl of candy cane ice cream. Notice the festive red bowl! You can't eat candy cane ice cream in just any old dish.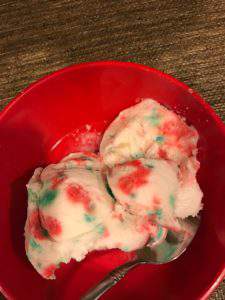 First goody package delivered to the office–this one from Change Healthcare. It contained a kitchen towel, bite-size (melt-in-your-mouth) shortbread cookies, sinfully delicious dark chocolate, Hot Chicken spice, and Music City coasters. If you're wondering, I did share the cookies and chocolate with my coworkers.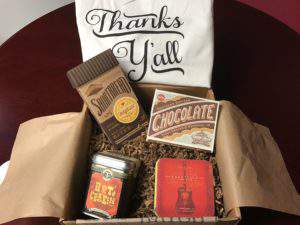 First cup of coffee in a Christmas mug. I have five different holiday mugs, so there's no reason to use anything else between now and January 1. Coffee tastes better when shared with a cheery snowman! I know, hot coffee would normally melt a cheery snowman–but this is a Christmas miracle.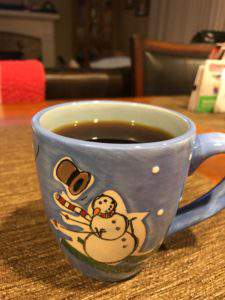 First glimpse of the Christmas tree. She looks a little naked without her skirt and train, but they're coming. I was just so happy to see her in her rightful spot. Thank you Larry and Wells for rescuing her from the storage room. That's quite an accomplishment, especially considering Larry has a broken wing. Another Christmas miracle?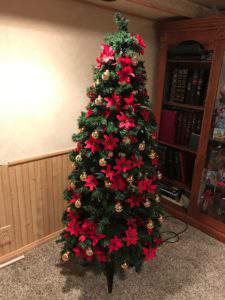 And finally, those of you who really know me know that the first sure sign of the season is catching me crying through Josh Groban's O Holy Night. (The only one that sings it better is Seth Kershisnik. Please, Seth, come home for Christmas.)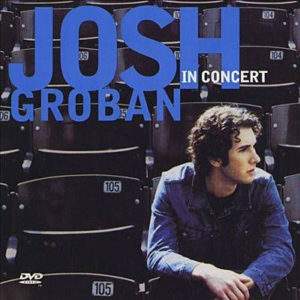 What's the first sign that it's Christmas (or your preferred holiday) at your house?
What are your favorite holiday traditions?
Highlights of your week?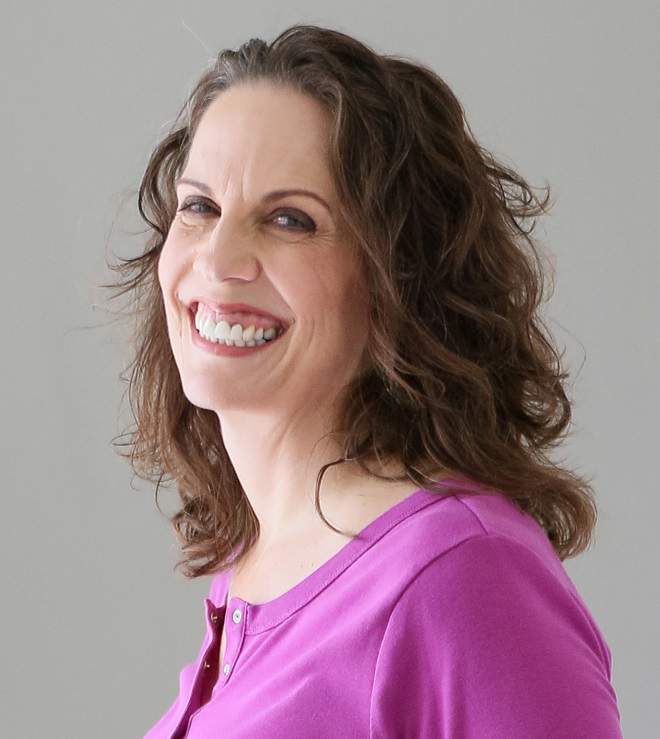 Christie is an author and professional communicator who blogs about life transitions, wellness, mindfulness, and anything else that answers the question "So what? Now what?"