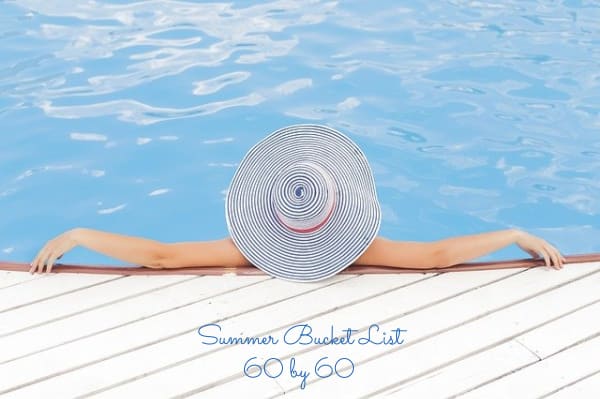 The first week of August hangs at the very top of summer, the top of the live-long year, like the highest seat of a Ferris wheel when it pauses in its turning. The weeks that come before are only a climb from balmy spring, and those that follow a drop to the chill of autumn, but the first week of August is motionless, and hot. It is curiously silent, too, with blank white dawns and glaring noons, and sunsets smeared with too much color.

~Natalie Babbitt, Tuck Everlasting
We have passed that first week of August. If the Ferris wheel has begun its drop to autumn, you can't yet feel it where I am. The temperatures remain unusually high, and the air is often filled with the smoke of distant forest fires. Still, I loved that quote so much, I just had to share it with you.
And now it's time to share my progress on my Summer Bucket List: 60 before 60 style. You may recall, last October, I announced that I would be completing a 60 before 60 Challenge in the year leading up to my 60th birthday and that the challenge would take the place of my typical seasonal bucket lists. Here's how I'm doing 10 months into the challenge.
Health and Fitness
Walk 60 miles on trails or roads I haven't traveled yet. I seem to be stuck on this one. Between the hot temps and the smoke-filled skies, it just hasn't been good walking weather. I'm sitting at 21.5 miles. It's not looking good for this goal. I have six weeks to walk 38.5 miles on new trails.
Joy
Declutter 60 things. The news is better on this front. I completed this portion of the challenge a couple of months ago. I am committed to continuing the decluttering quest though. Since last report, we gave away a set of unopened pans to one daughter and a bin full of vases to our granddaughter who works in a flower shop. Counting the vases as one item (though there were lots!), I'm now at 71 items total.
Learning and growth
Do 60 new things…that is 60 things I haven't done in adulthood…if I haven't done something since I was in high school, that counts as new. I've added eight things to the list since last report (those in bold below), putting me on track to reach the goal of 60 things in a year.
Started 52 lists for calm journal.
Tried Freddy's (fast food)
Tried brie and cherry honey
Took a wine appreciation course
Visited Red Cliffs Desert Garden
Tried Dot's Southwest Pretzels
Tried pralines and cream cold brew
Fixed a new potato pepper frittata recipe
Listened to Ashley Campbell music on YouTube
Downloaded PetFinder app
Had a virtual meet with Buddy and his foster mom—first time adopting a pet
Ate with my left hand
Made a new friend: Buddy
Tried online grocery shopping
Drove a different route through a neighborhood I haven't visited before
Tried Beans & Brew egg bits—not so good; I prefer Starbucks for egg bites
Cooked taco soup (new recipe)—loved it!
Discovered two new blogs: Roughwighting and Annika Perry—loved them!
Tried new type of beer: Uinta Brewing Co. Yard Sale Winter Lager—thumbs up
Meditated with eyes open—felt strange
Tried Zuppa Toscana soup—delicious!
Learning to crochet—so far, so good
Signed up for a virtual mixology class: I missed the class, but made a new cocktail with the kit, which was fun and delicious!
Tried Killer Pecans Smokin' —they were good. They grew on me the more I ate.
Tried Shake Shack—it was good, especially the beer and the cookies 'n cream milkshake.
Made Jamaican Jerk Chicken & Vegetables (new recipe)—yummy!
Made glitter stress relief bottles with granddaughters—lots of fun and they turned out great!
Built a swimming pool!—long process, but we love the finished product!
Ate at Lonny Boys BBQ—delicious!
Went to Tulip Festival at Thanksgiving Point—it was beautiful; a perfect day.
Conducted a DNA test on my dog—easier than I thought; excited for the results.
Lavender cocktail at Oyster Bar—delicious and beautiful!
Meet the Universe Halfway (group coaching session) at Sacred Energy—loved it!
Tried Handel's homemade ice cream (Tin Lizzy, to be exact)—it was divine!
Used TeleMed for the first time—they weren't able to resolve the issue, but gave me some peace of mind.
Attended a sound bath—absolutely loved it!
Learned some words in Portuguese—working my brain.
Went to River Rock Roasting Company in LaVerkin—rocked my world.
Met a new employee, Michelle—she seemed nice.
Downloaded Audible and listened to Welcome to my Panic—very enjoyable.
Tried Zyia athletic wear—really like it.
Downloaded Voila AI Artist and made cartoons—had a lot of fun.
Tried Viva Chicken (Peruvian Rotisserie Joint)—excellent!
Went to Fiesta Fun Center with the grandchildren—they had a great time playing arcade games.
Tried a new coffee shop, Perks—loved it!
Tried Ice Haus—yummy bacon bleu burger.
Tried a new massage therapist, Taun—she did a wonderful job.
Baked oatmeal cookie bars—they were delicious and easier to make than drop cookies.
Standing meditation—it was more relaxing than you might think.
Took two new guests to Desert Star Playhouse: Panos and Maddie—it was great sharing this fun tradition with people who had never experienced it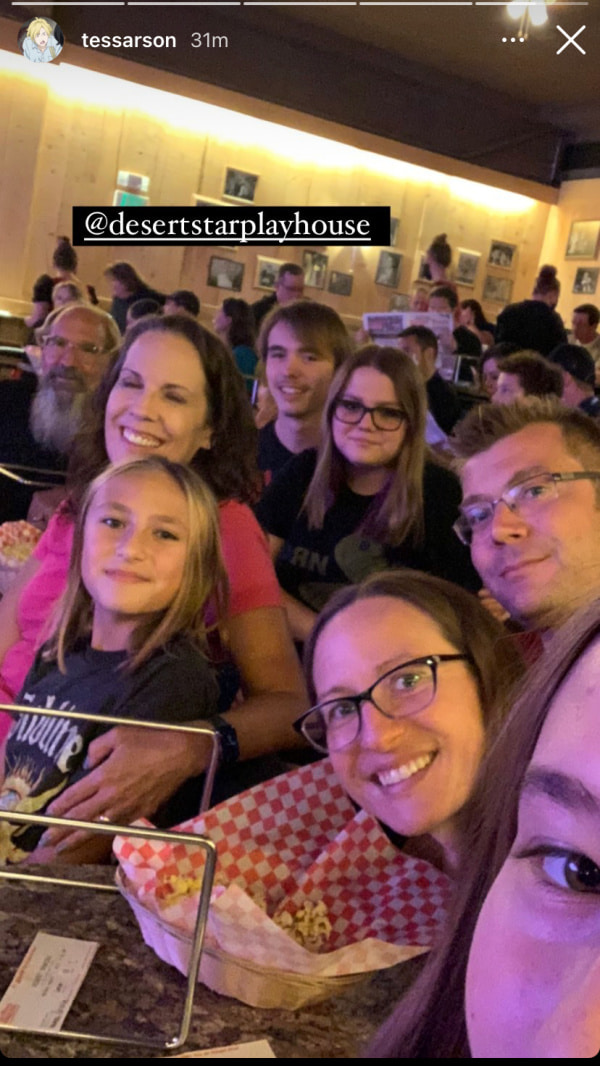 Made WW tricolor fettuccine for the first time—delicious and nutritious!
Make chicken and orzo soup—not bad, not my favorite recipe I've made.
Tried fennel—good in soup.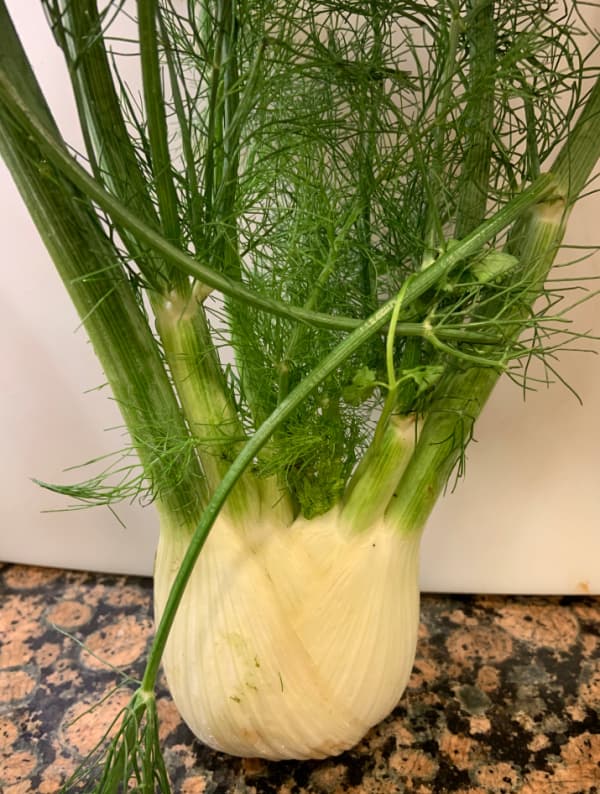 Relationships
Commit 60 intentional acts of kindness. I officially reached this goal last month. Since then, I've recorded two more acts of kindness. I purposely don't report all of these, but one example from this month was sending a complimentary email to a coworker and copying her supervisor.
Your turn
That's my Summer Bucket List update. What about you? I'd love to hear what you've been up to this summer (or winter for my Southern Hemisphere friends). If you have a bucket list, link up with us below. Otherwise, please share in the comments.
Follow my blog with Bloglovin.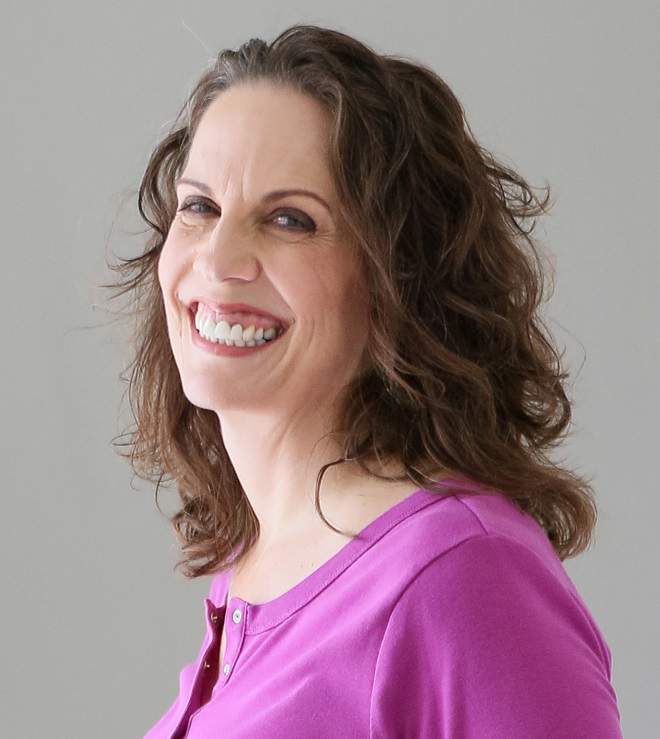 Christie is an author and professional communicator who blogs about life transitions, wellness, mindfulness, and anything else that answers the question "So what? Now what?"