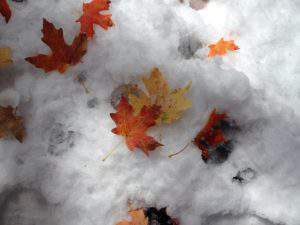 Ready or not, winter has arrived (for those of us in North America, at least). That means it's time to wrap up the Fall Bucket List and commit to a new Winter Bucket List.
FALL WRAP-UP
When I last reported, I had just three open items on my list. If I give myself a little leeway in the interpretation of "complete," I was able to accomplish everything on the list this time!
Try a new workout. Complete.
Go on at least one fall hike. Complete.
Fix up my exercise room (with Larry's help). While we have postponed fixing up the larger room until after the first of the year, we did fix up my current smaller room. Larry hung my medals rack, white board, and photo; and I cleaned out everything else, purging any items I no longer use. So I'm calling this complete, even though the goal changed slightly over the fall months.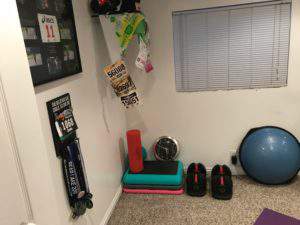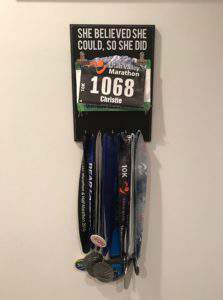 Spend one full week at Hawkes Landing. Complete.
Buy and put together a jigsaw puzzle. Here's the other iffy one. I did buy the puzzle and worked on it some, but am nowhere near completion. That said, the goal was really about having fun, and I am having fun with it. I'm just stretching the fun out a little longer. Therefore, I'm calling this one "mission accomplished."
Weekly pumpkin sampling through November. Complete.
Create a So What? Now What? Facebook page. Complete.
Learn one new blogging skill. Complete.
Read Let Your Life Speak. Complete.
Research and plan a special activity for the granddaughters. Complete.
Send three handwritten notes. Complete.
Reach out to my best friend from elementary school and junior high. (That's me in the middle, for some reason wearing a turtle neck in the summer.) Complete.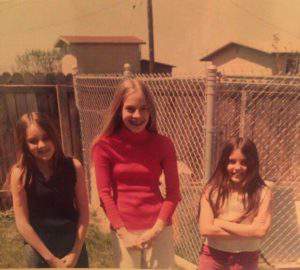 WINTER BUCKET LIST
That brings us to winter's list. The approach of breaking my goals into four categories worked so well for fall, I'm going to repeat the pattern.
Health and fitness
Try three new healthy recipes.
Choose a 10k race and get registered.
Sign up for a personal session with a Utah Retirement Systems representative (financial fitness).
Joy
Visit the Midway Ice Castles.
Attend sangha with my daughter.
Celebrate New Year's in Mazatlán.
Learning and growth
Improve blog photography, specifically backgrounds and lighting.
Research https and decide whether (and if so, how) to make the transition.
Read a new personal development book. (I'm looking for suggestions!)
Relationships
Send a card a month.
Plan and carry out an activity with the grandsons.
Celebrate our 19th wedding anniversary.
And that's my list. I'd love to hear all about your winter plans. Grab your peppermint mocha, put a log on the fire, and join in the fun. (Of course, our Australian friends are working on summer bucket lists.) Either way, we'd love it if you'd link up with us. Even if you don't have a list to share, click the blue button below to check out some entertaining and inspiring lists.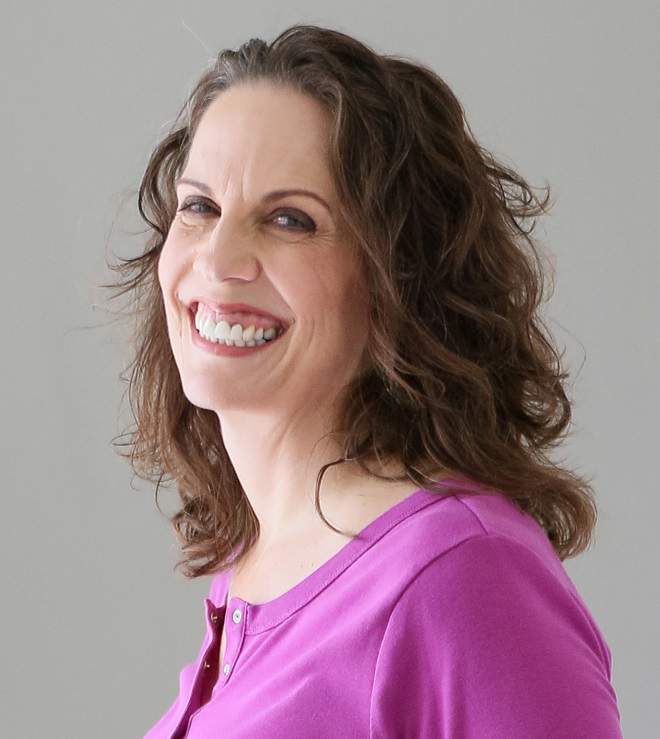 Christie is an author and professional communicator who blogs about life transitions, wellness, mindfulness, and anything else that answers the question "So what? Now what?"