I want to be like a caterpillar. Eat a lot. Sleep for awhile. Then wake up beautiful.
We've come to the end of the Orangetheory 8-week transformation challenge, and while I'm not exactly transformed, I am a couple of pounds lighter and a whole lot more educated.
Workouts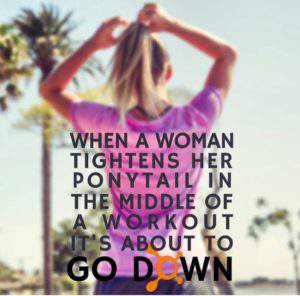 Achievements. Over the course of the challenge, I completed 24 Orangetheory workouts, earning 503 splat points (minutes spent in the orange or red heart rate zone) and burning an estimated 8,287 calories. I also completed six 3-mile runs, eight bike rides, and eight yoga sessions. That's roughly 2,036 minutes of physical activity, not counting a few walks I didn't record. I can truthfully say I enjoyed (almost) all of those minutes, and I definitely enjoyed the hours of satisfaction that followed each workout.
Lessons learned. I've got the aerobic thing down, but my lean body mass remains on the lower end of the healthy range. It actually went down a little over the course of the challenge. The coach tells me if I am serious about increasing muscle mass, I need to go heavier on the weights, pointing out that I am healthy and fit and capable of lifting more than I have been.  Of course, there is also a nutrition component to gaining muscle. There is much conflicting information about how much protein is enough, but based on my age, size, and activity level, the American Dietetic Association recommends that I consume 66-118 grams a day. Am I close to that? I honestly have no idea, but I plan to track protein for a couple of days and see whether that may be a contributing factor to my disappointing muscle mass results.
Nutrition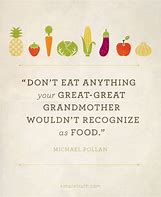 Achievements. I have made great strides in eating cleaner, healthier, home-prepared foods for breakfast, lunch, and daytime snacks. For a long time I told myself that giving up the frozen entrees and other processed foods would be too time-consuming and difficult. Once I made healthy eating a priority, I realized it isn't that much work and it's fun. Sunday is food prep day, and I actually look forward to it. I make lunches for the week and sometimes breakfast. In addition to the home-prepped meals, I eat fresh fruits and vegetables, nuts, greek yogurt, oatmeal, and the like. Larry and I have also been cooking new healthy recipes for Sunday dinner.
Lessons learned. The changes I've made have me feeling better. I don't get the bloated, heavy feeling I often got after a frozen entree lunch, even one labeled as "healthy." I have more energy and I'm sleeping better. What I am not doing is losing much fat. In eight weeks, I lost 1.4 pounds of fat, not overly impressive, and leaving me slightly above the healthy range for body fat percentage. I attribute that to the frequency with which I eat out and the nightly sweets. My knee jerk reaction is to say I can't give those up, but then I remember how hard I resisted the clean daytime eating. I just have to decide what's more important to me.
Body composition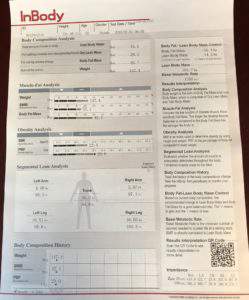 Achievements. I lost three pounds during the challenge, about half of which was fat. I remain within the healthy weight range, Body Mass Index (BMI), and lean muscle mass–though just barely.
Lessons learned. Overall, I am fit and healthy; however, my body fat percentage is 29 percent, which is 1 percent over the healthy range. Ideally, I would lose 10.4 pounds of fat and gain 4.2 pounds of muscle. The lesson I take away from the challenge is that change is hard and transformation won't happen within eight weeks. I also learned that change is not impossible, and transformation happens one step at a time. I am closer to the goal of optimal fitness today than I was eight weeks ago. If I put in the work, I will be even closer eight weeks from now.
What's next?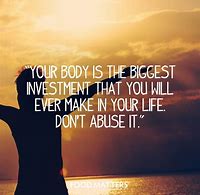 Workouts. I will continue with the same workouts, but the mix will be changing a bit, as I start training for the Utah Valley 10k. I anticipate two Orangetheory workouts per week, upping the weight I'm lifting, maintaining a focus on proper form; three runs a week, gradually increasing in distance; and one yoga session.
Nutrition. I will continue with the clean daytime eating and at least one intentionally healthy dinner a week. When eating out, the focus will be on selecting the most healthy option I will be satisfied with and eating slowly, stopping when I am satisfied (never overfull). I commit to replacing my usual nightly treat with licorice tea or a small square of dark chocolate at least half of the time.
Thank you to everyone that stuck with me through this challenge and cheered me on. You guys are the best!
Your turn (preferences)
Fruits or vegetables?
Exercise alone or with others?
Salty or sweet?
Follow my blog with Bloglovin.
This post shared on the GRAND Social.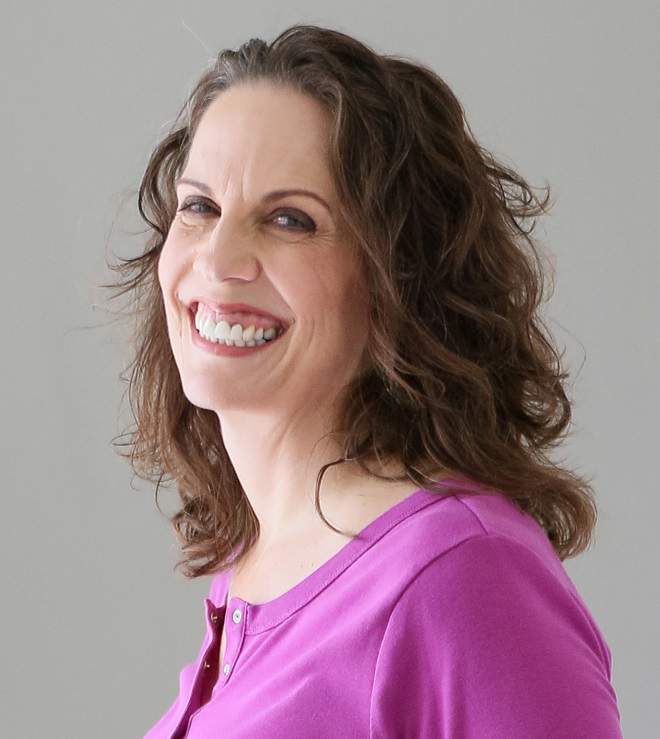 Christie is an author and professional communicator who blogs about life transitions, wellness, mindfulness, and anything else that answers the question "So what? Now what?"