It's time for Friday Favorites, and I've spent a lot of time outdoors this week, which makes me a happy woman. Kudos to Mother Nature! I also have the winner of the getting-to-know-you drawing to announce and my final week of 10k training, so let's get started.
You all know by now how much I love the Jordan River Parkway, but I just have to say it again. I LOVE THE JORDAN RIVER PARKWAY!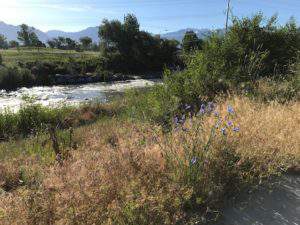 And it's even better when I run across a friendly face–or three. I was nearing the end of a long run when I saw my sister Heidi and two of her beautiful daughters.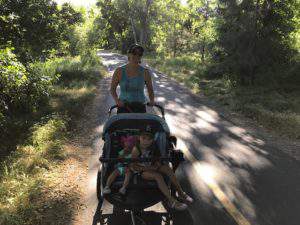 In addition to the Parkway, I am fortunate to live near a beautiful, well-maintained park (Murray Park), where Larry and I took a leisurely Saturday night stroll and ran into this family, also apparently out for a stroll.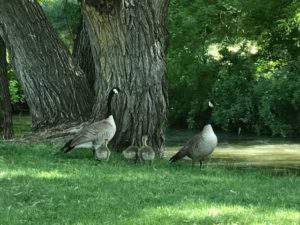 The water is running high this year. It's gorgeous, but dangerous. Be careful out there.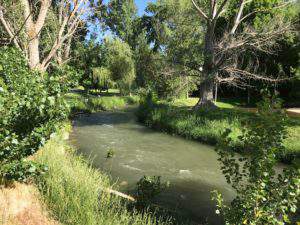 I also had my first trip to Utah Olympic Park. It's crazy that we live so close and have never been.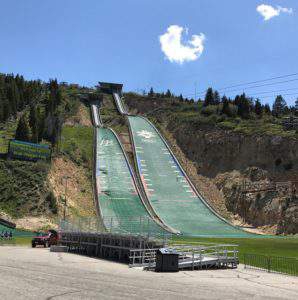 In case you're wondering, that speck could be me flying through the air on a pair of skis. (Or not. 🙂 )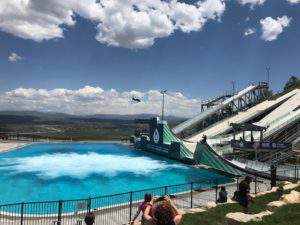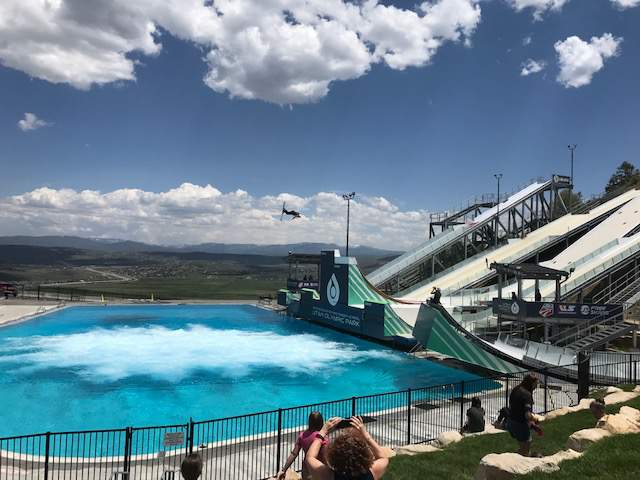 I did however exceed 70 mph in a bobsled. Very intense and a little rough. I have the bruises and scraped elbow to prove it. This photo is of a group that went before us, but this is the actual sled we rode in.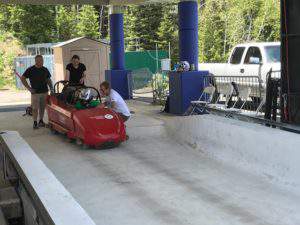 And this is our actual time: 70.6 mph!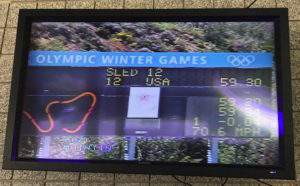 What better setting for a s'more than sitting by the pool with quakies and pine trees as a backdrop? By the way, the s'mores at Montage are not your everyday s'mores. This one was made with a vanilla marshmallow and dark chocolate. Yummy!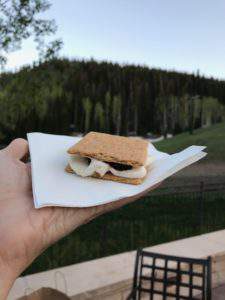 And finally, when all the work was done, people watching and sipping margaritas at Blue Iguana with a dear friend. It just doesn't get any better than that.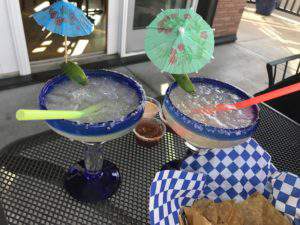 That's my week in a nutshell. How was yours? Please share.
Drawing winner
And now the moment you've been waiting for. The winner of the getting-to-know-you drawing…drumroll please…Grammy Dee! I'll be in touch, Dee, to arrange delivery of your prize. Thanks to everyone who participated. It was a lot of fun. If you want to learn a little more about each other, be sure to read the entries.
10k training update
We're in the taper week now, so here's what training has looked like:
S-7 mile run on the Jordan Parkway trail
Su-rest
M-3 mile run on the track
T-crosstrain (of sorts–I rode a bobsled, zip lined, and walked all over Utah Olympic Park)
W-rest
Th-rest
F-rest
For Saturday's long run, my average pace was 11'16". My fastest mile was 10'53". Tomorrow is the big day. Wish me luck!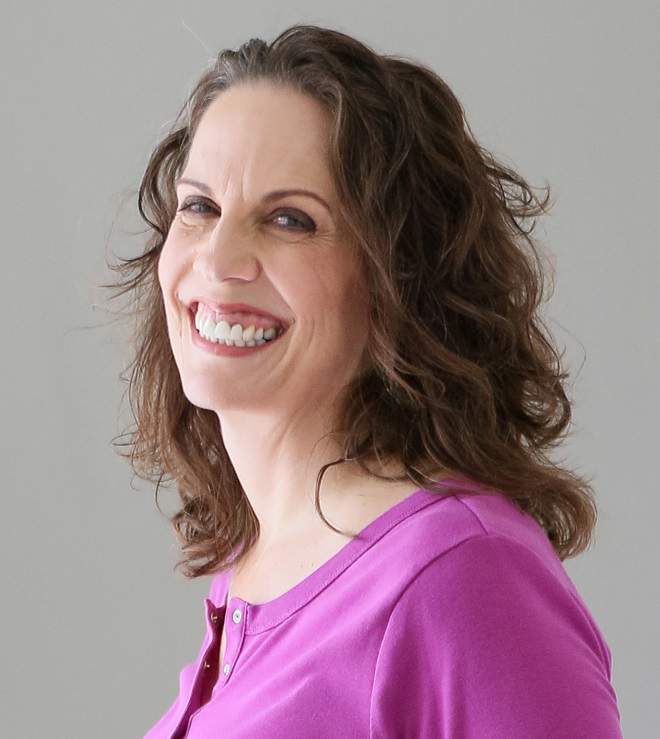 Christie is an author and professional communicator who blogs about life transitions, wellness, mindfulness, and anything else that answers the question "So what? Now what?"