This week was fantastic from start to finish. Starting with my beautiful nails by Meghan (Tiramisu and Rose Glitter) and my new book. My sisters and I are reading this book together–an online book club!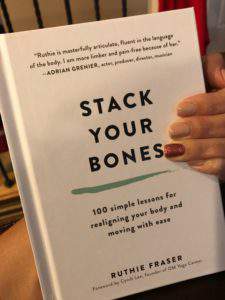 Saturday was the Girls on the Run 5K Celebration. It was so fantastic, I did a whole blog post about it, but here are a few more pics I haven't shared yet. Start and finish.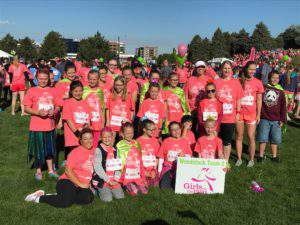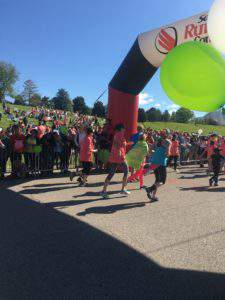 Few things are better than mint and dark chocolate. Yummy!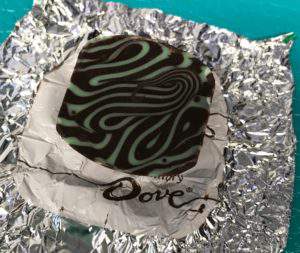 Hiking Memory Grove with two of my favorite guys (hubby and grandson, Wells). This was hike #2 of the EMI Health President's Wellness Challenge.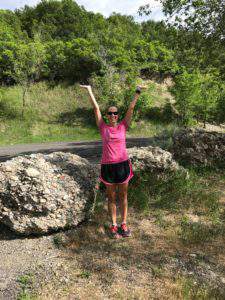 And then home to watch the Survivor Finale while enjoying donuts and coffee. I couldn't choose between the chocolate and maple glaze, so I convinced Larry to split them with me. (Notice the cup!)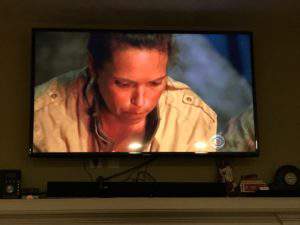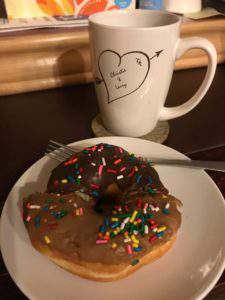 Now we head into the three-day weekend at Hawkes Landing.
What about you, what was fantastic about your week?
What are you doing this Memorial Day weekend?
What is your favorite dessert?
10k training update
Since Friday, here's what training has looked like:
S-3.1 mile run at the GOTR 5K Celebration
Su-yoga
M-strength train
T-2.5 mile run at the gym
W-2 mile hike
Th-4 mile run on the Jordan River Parkway trail
F-rest
For the GOTR 5K, running buddies (that's me) match the pace of their partner, which was 13'15". The pace for my 4-miler was 11'43".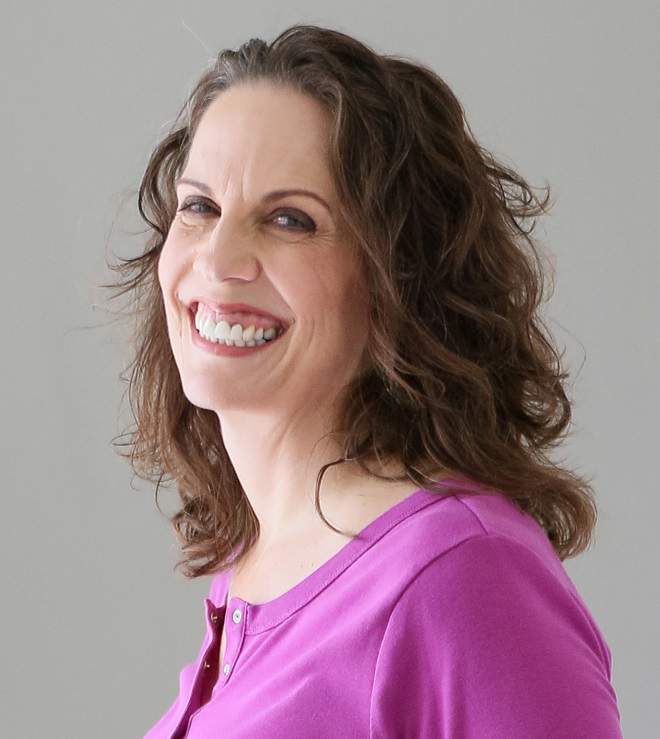 Christie is an author and professional communicator who blogs about life transitions, wellness, mindfulness, and anything else that answers the question "So what? Now what?"