Here we are at the end of another week, and there's been a lot to celebrate, starting with the opening of Hawkes Landing.
It may be hard to tell, but Charlie is very excited! Actually, I am so grateful that he travels well. He loves to go anywhere you'll take him–even the vet's office! But I digress, this picture was taken on our way to open Hawkes Landing for the year.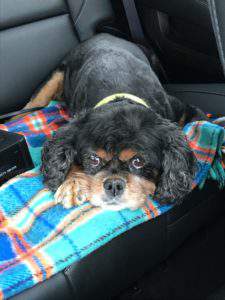 The landscape is still a little barren, but there are signs of spring.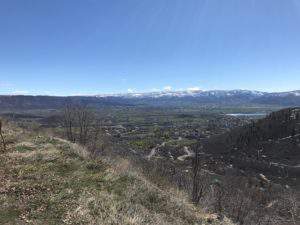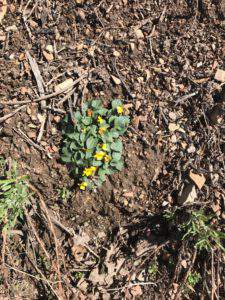 Even work was fun this week when we celebrated this cute lady's upcoming wedding with a bridal shower. Congratulations Audrey! And thanks to Lori and the crew for putting together a fun party with lots of good food.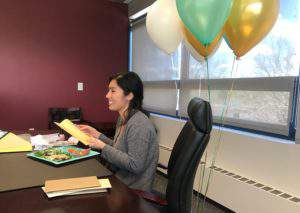 Last week kicked off the busy birthday season in our family. Within two weeks, we will celebrate the birth of three daughters, my husband, and a grandson. That doesn't even take into consideration the extended family (a niece and a sister-in-law). Here are some photos of me with the birthday girls (from random occasions in the past). Do you think I could find a photo of all of us together? I know they exist, but evidently not on my computer. Stay tuned next Friday for photos of the birthday boys.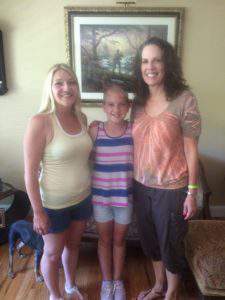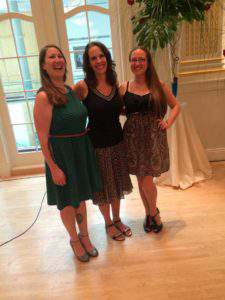 The Carrell kids are celebrating spring break, which means (among other things) a couple of days with Papa. They rolled in early in the morning and went straight down to bed, but I can't tell you how happy it makes me to see them all snuggled up as I leave for work. (Yes, Tessa's blanket says "Ho Ho Ho." It's Christmas year-round for that girl.)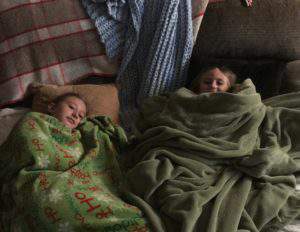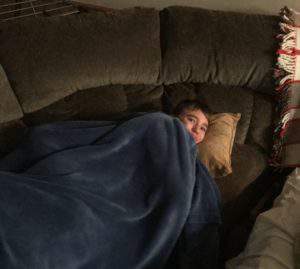 And a truly momentous occasion–Piper lost her first tooth and her second and her third all in one day!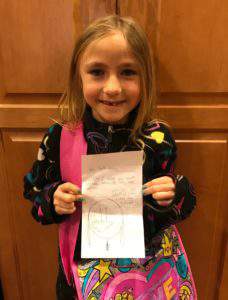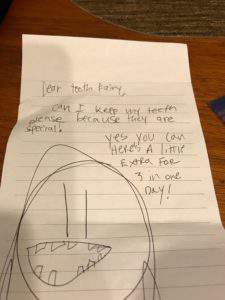 That'll do it for me this week! What are you celebrating at your house?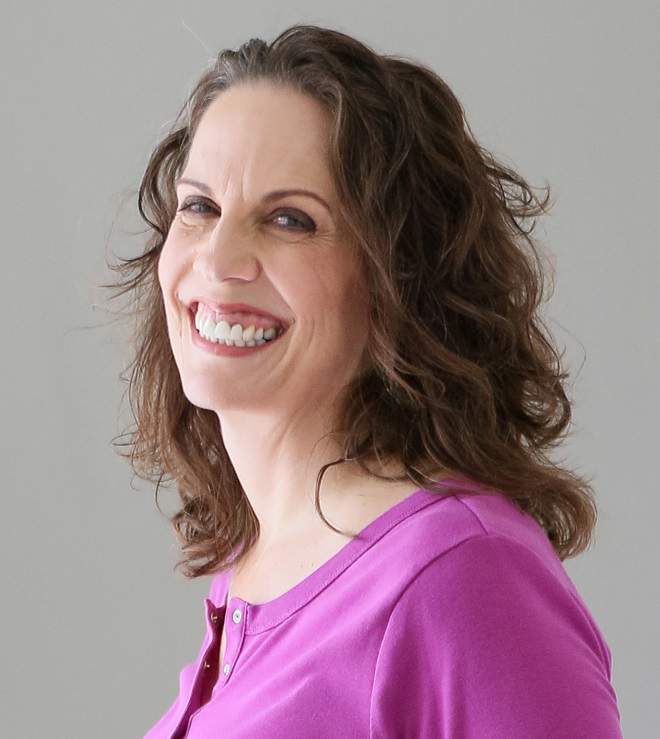 Christie is an author and professional communicator who blogs about life transitions, wellness, mindfulness, and anything else that answers the question "So what? Now what?"