It's easy to get so caught up in the hustle of life that we forget to appreciate the small miracles that happen every day. I created the monthly Thank You Notes post to help me relive the happy moments, savor the gratitude, and share them with you. I hope they also inspire you to think about what you have to be grateful for and share them with us. So let's get started!
Thank you Betty and Maddi…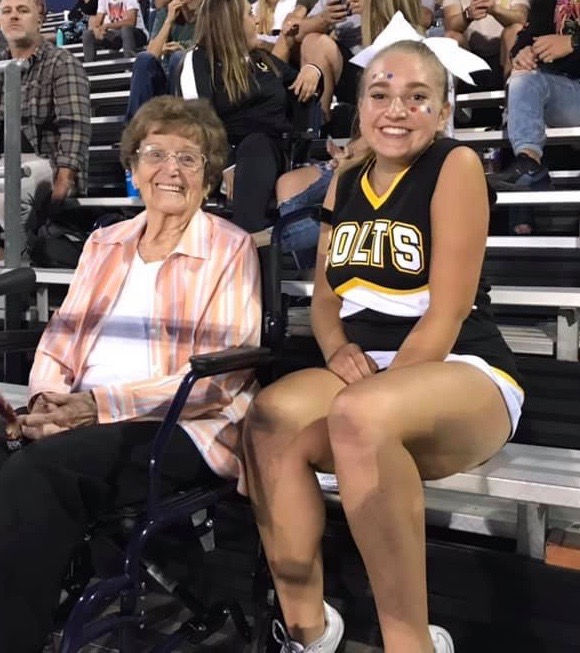 for coming together for the Murray High School homecoming game. It just so happens we had family from both teams that night. Betty (GG) graduated with the class of 1945 from Murray High School. Maddi is a cheerleader for Cottonwood High School and will graduate with the class of 2023.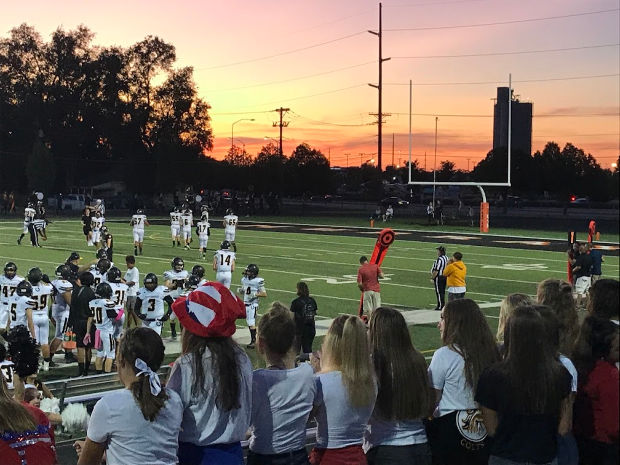 And thank you Mother Nature for perfect football weather and a beautiful backdrop to the game.
Thank you Saira…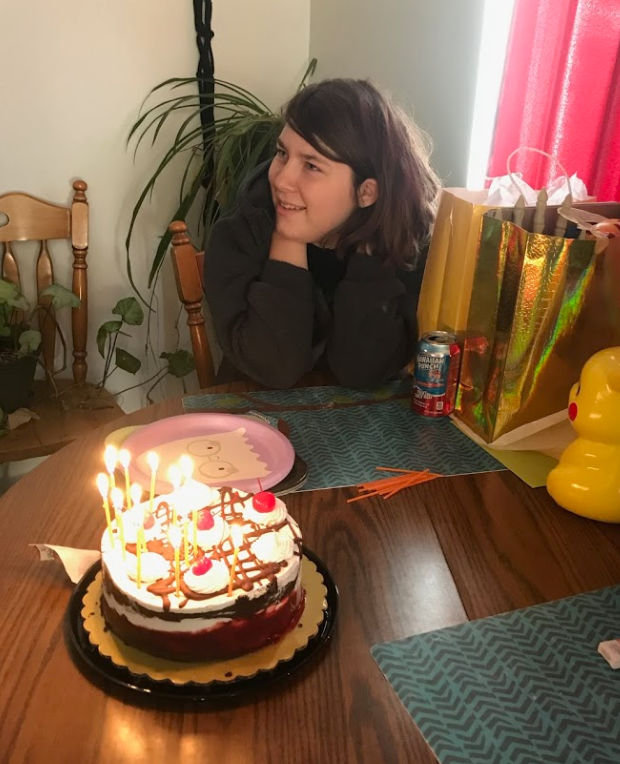 for celebrating your birthday with us–twice!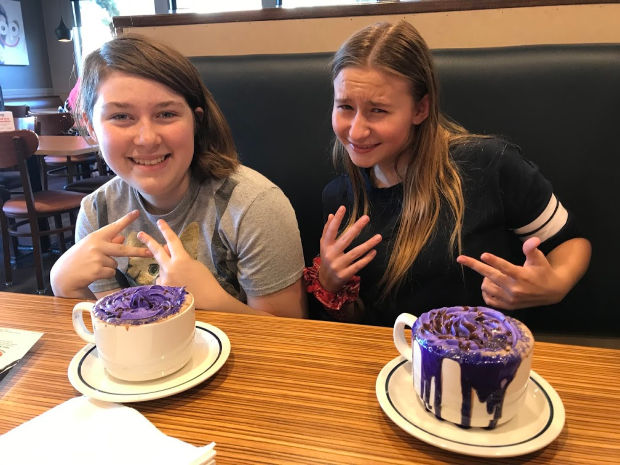 And thank you Saira and Tessa for ordering this Morticia's Haunted Hot Chocolate, which left your lips, teeth, and tongues purple! (This was obviously the "before" picture.)
Thank you fall…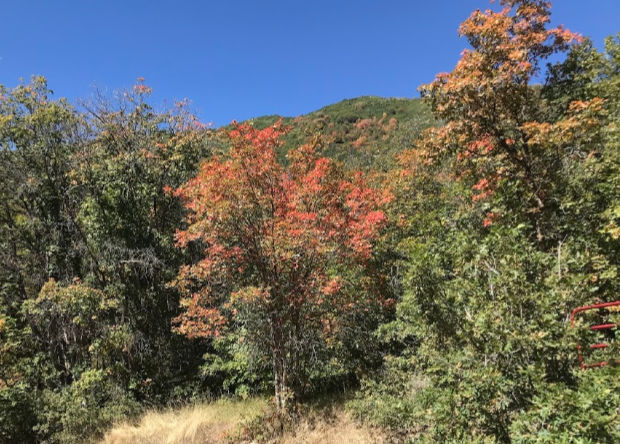 for making an appearance at Hawkes Landing.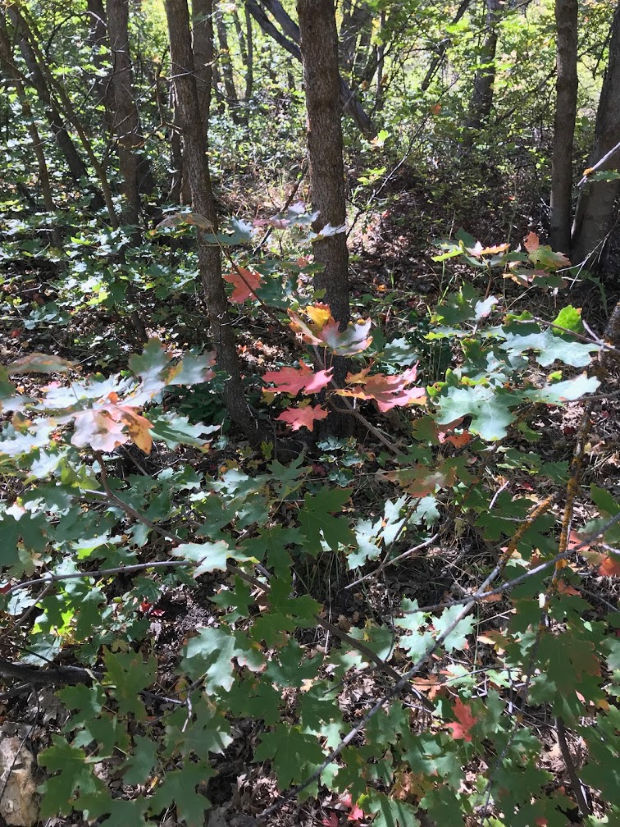 You're a little slow this year, but worth the wait.
And thank you pellet stove for the ambiance and warmth of a fireplace without the mess.
Thank you pumpkin…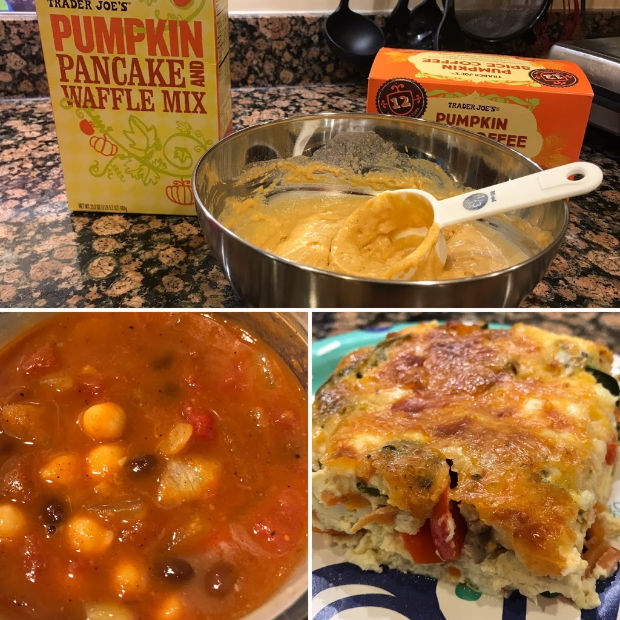 for being the super food that tastes good in everything and is good for you too! Need I say more?
Thank you unidentified person…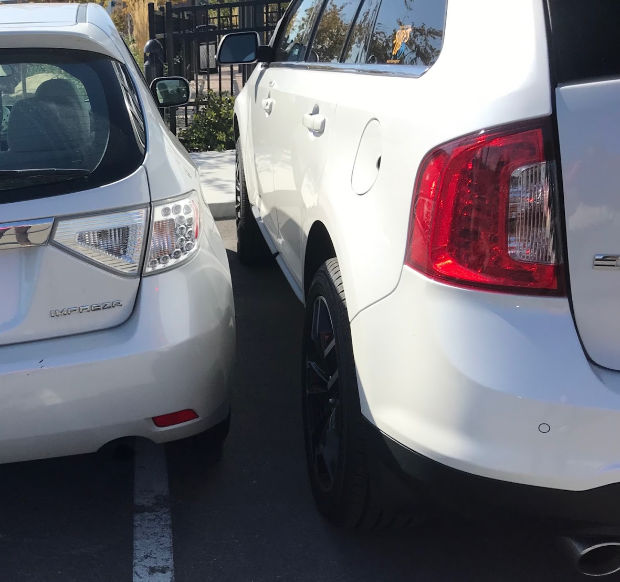 for helping me put into practice my new "everything is figureoutable" philosophy. I managed to get out of this tight spot without scratching anyone's car and still get to my appointment on time! Of course, thank you Marie Forleo for the inspirational book, Everything is Figureoutable.
Thank you everyone who watched and shared my first YouTube videos…
for ignoring the poor lighting and focusing on the content. (I'll get this figured out–and have ordered a light for starters.) Thank you everyone for all of the encouragement. You guys really are the best. Special thanks to Leslie and Ashley for pushing me to just jump in and not wait until I was "ready."
Thank you Cindy and Heidi…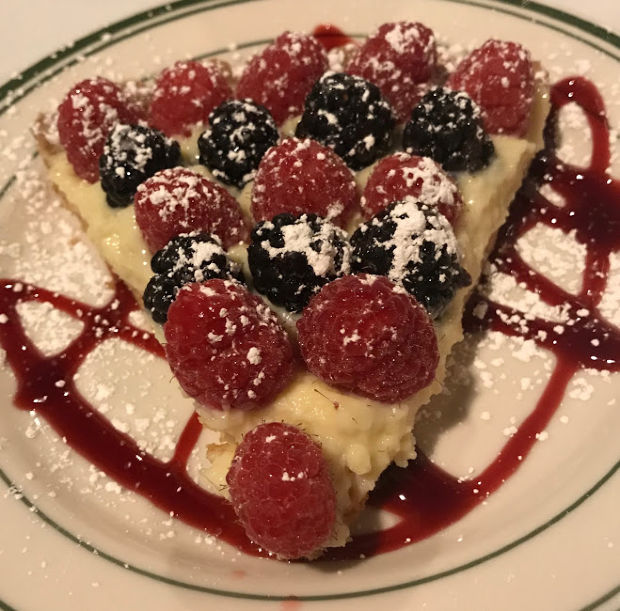 for the early birthday celebration at Celeste Ristorante. The food was divine, especially this fruit tart, and the company was even better!
And finally, the moment, you've been waiting for–thank you everyone who entered the blogiversary drawing…
The winners are…
Congratulations! I will be in touch with you via email to arrange delivery of your prize.
Your turn
What made you smile this week?
What did you (will you) do to spread the joy this week?
What else is on your mind? Anything at all. I just love hearing from you.
Follow my blog with Bloglovin.
Shared on the GRAND Social and #MLSTL.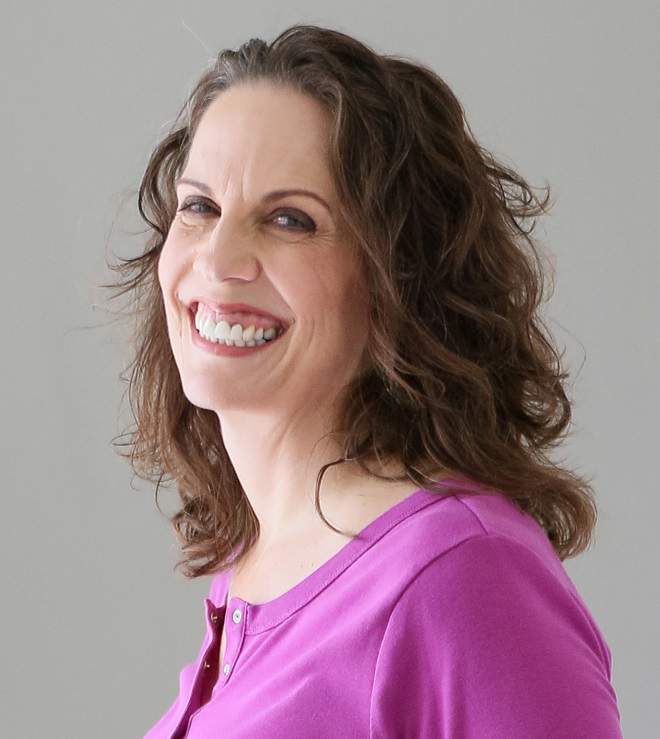 Christie is an author and professional communicator who blogs about life transitions, wellness, mindfulness, and anything else that answers the question "So what? Now what?"