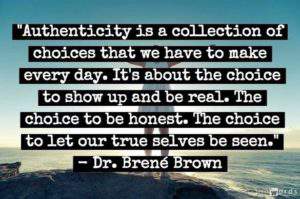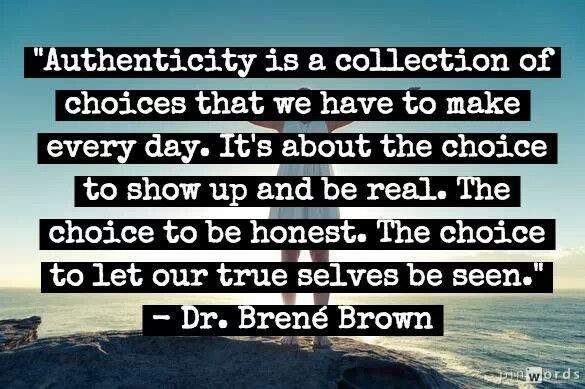 I've been reading a lot lately about thriving, specifically what is required to truly thrive. I've found a number of useful ideas and tips–taking care of your body, stretching your mind, doing things that bring you joy–but the one theme that keeps coming up over and over is authenticity. Everyone seems to agree that it is impossible to thrive if you are not living an authentic life.
I decided to join the mix with a post on authenticity. As I started researching, I came across so many lovely quotes on authenticity from people I deeply respect, I decided this space was better used sharing some of their words with you.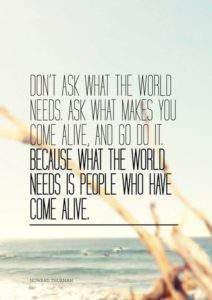 Be yourself–not your idea of what you think somebody else's idea of yourself should be." –Henry David Thoreau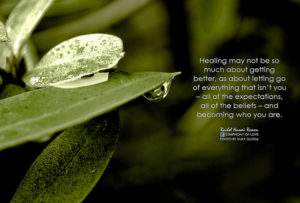 We have to dare to be ourselves, however frightening or strange that self may prove to be." –May Sarton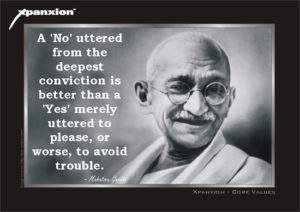 Live authentically. Why would you continue to compromise something that's beautiful to create something that is fake?" –Steve Maraboli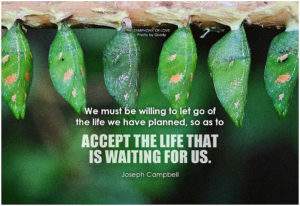 ***Your turn***
What does thriving mean to you?
Any tips for living an authentic life?
Do you have a quote you'd like to share?
8-week transformation challenge – week 4 update (half-way there!)
In order to create accountability for myself, I will be giving a weekly update of my efforts and progress in the 8-week Transformation Challenge. If you are not interested in this portion of my blog, please feel free to skip down to the Comments. I'd love to hear from you.
Workouts. I attended three Orangetheory classes this week.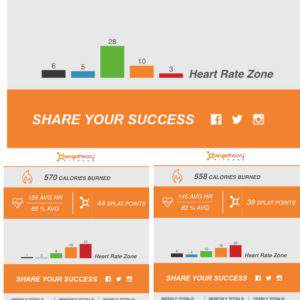 In between the Orangetheory workouts, I did one yoga session, one ride on the stationary bike, one run, and one rest day.
Nutrition. This week's nutrition was healthier, with fewer times eating out. The results showed on the scale. I also tried some new healthy recipes (brown rice edamame salad and peppery herbed turkey tenderloin). It helps me to stay on track to have a mix of reliable standbys and exciting new recipes.
Weigh-in. I lost 1.1 pound this week, for a net loss of 3.6 pounds so far. Considering I am halfway through the challenge, I am on track for the goal of a 5-pound loss. I will be curious to see if I've accomplished the hoped for gain in muscle mass.
Follow my blog with Bloglovin.
This post shared on the GRAND Social.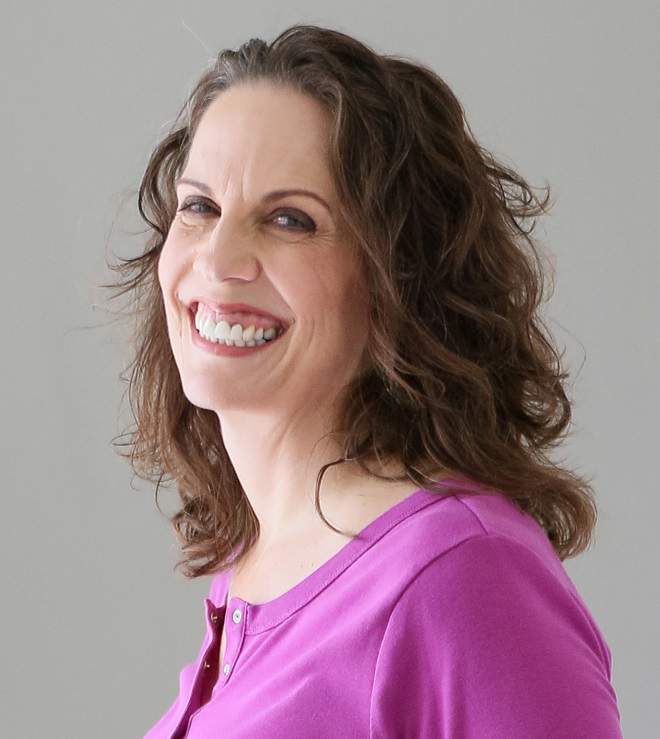 Christie is an author and professional communicator who blogs about life transitions, wellness, mindfulness, and anything else that answers the question "So what? Now what?"