It's easy to get so caught up in the hustle of life that we forget to appreciate the small miracles that happen every day. I created the monthly Thank You Notes post to help me relive the happy moments, savor the gratitude, and share them with you. I hope they also inspire you to think about what you have to be grateful for and share them with us. So let's get started!
Thank you sisters…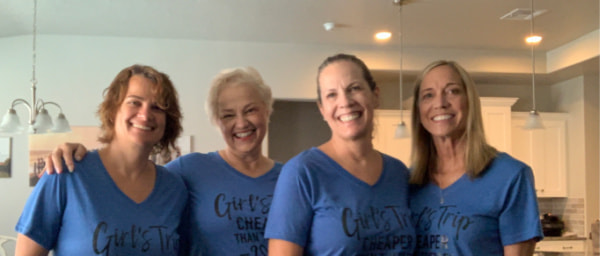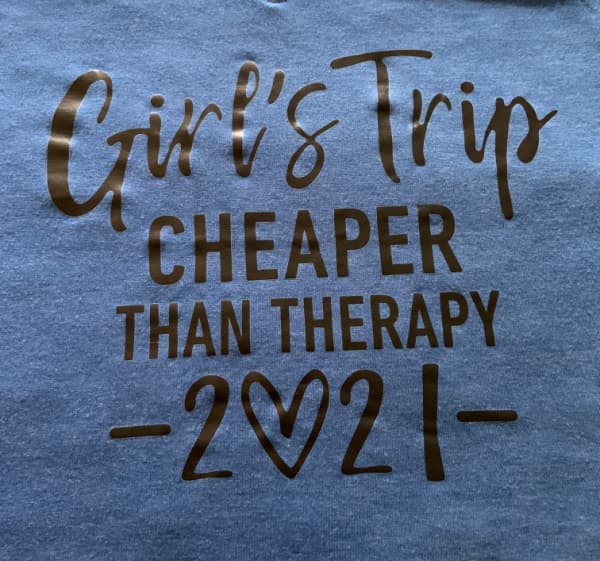 …for a wonderful girls trip. It was truly cheaper than therapy…and more fun…and probably just as effective.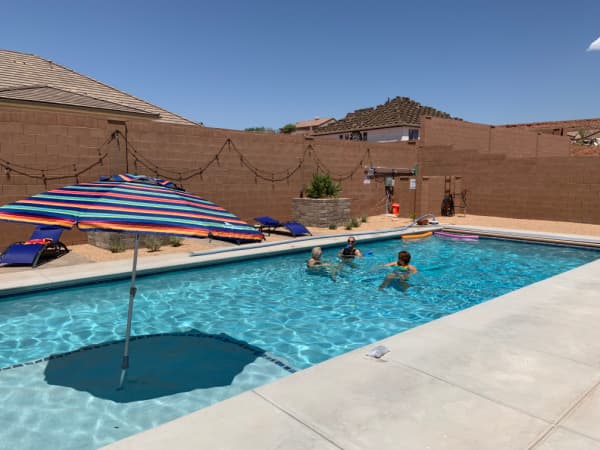 Thanks to the pool for offering us a respite from the unbelievable heat (average highs around 110 degrees Fahrenheit).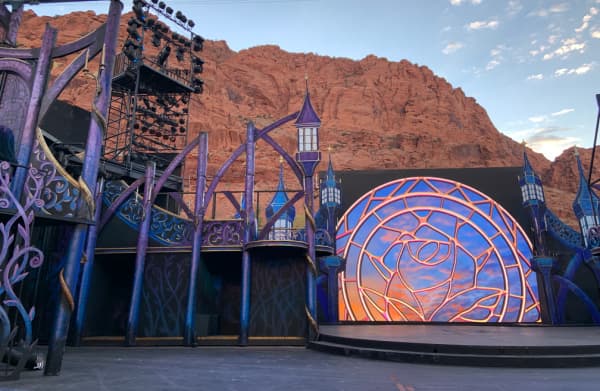 And thanks to Tuacahn Outdoor Ampitheatre for a fabulous performance of Beauty and the Beast. Photos weren't allowed during the performance, but just look at that set with the stunning red rock in the background. If you ever find yourself in Southern Utah, I definitely recommend you watch a performance at Tuacahn.
Thank you Larry…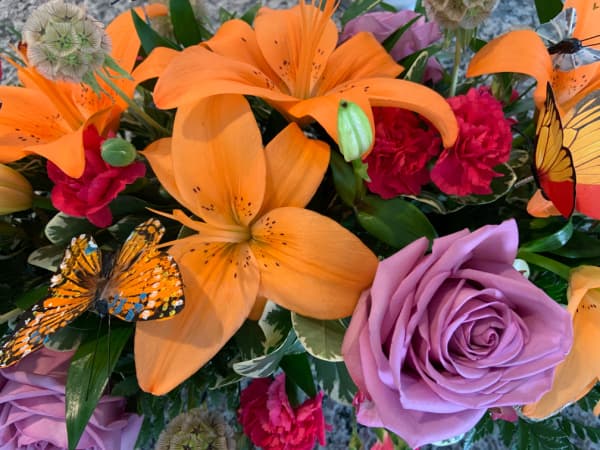 …for the beautiful flowers in memory of Bryan. Thank you Bryan for being a loving brother and an incredible human being. You are not forgotten.
Thank you EMI Health…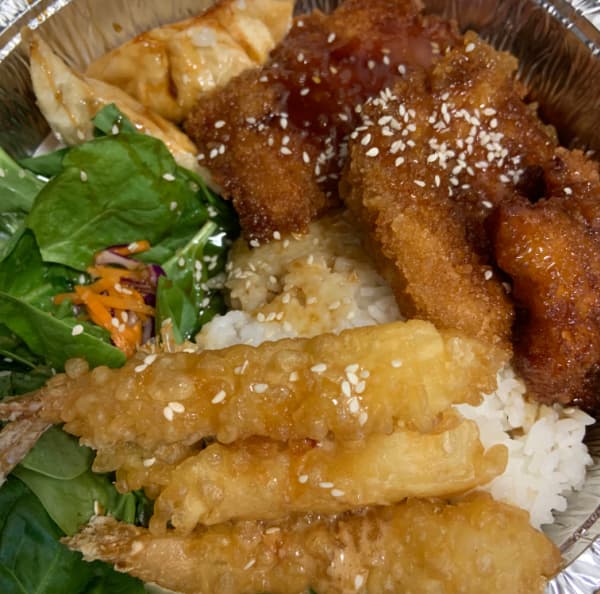 …for treating employees to the Comfort Bowl Food Truck. Comfort food indeed…it was delicious!
Thank you Buddy Dog…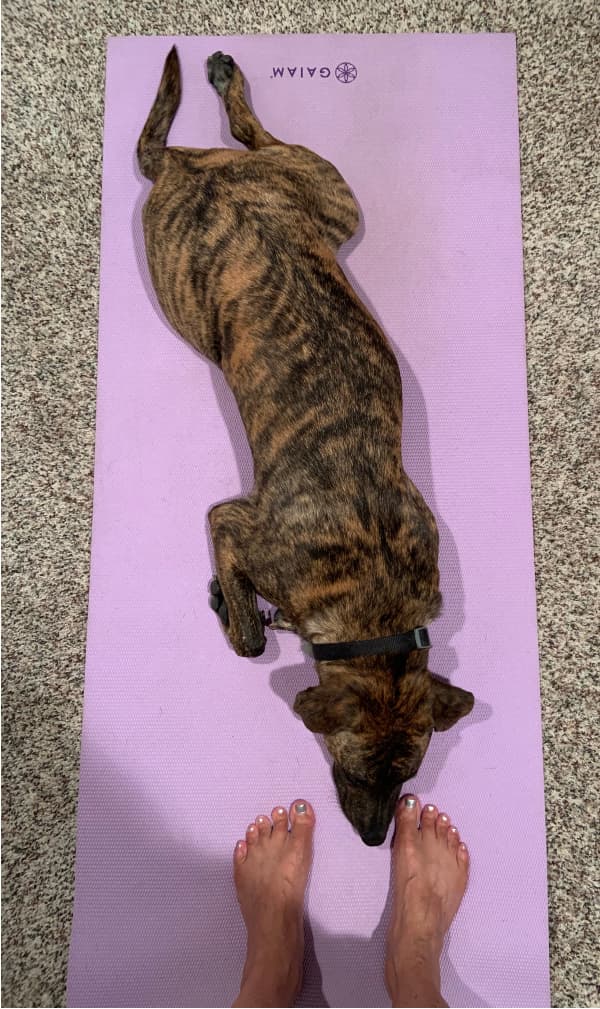 …for being my yoga partner, even if you do hog the mat. I'd love to hear suggestions for the name of this pose. Down and out dog?
Thank you Mother Nature…
…for the much-needed rain. You may have gotten a little carried away, but who could blame you? You've been holding that in for a long time. In all seriousness, I haven't seen this kind of rain in years. It was very impressive.
Thank you Utah…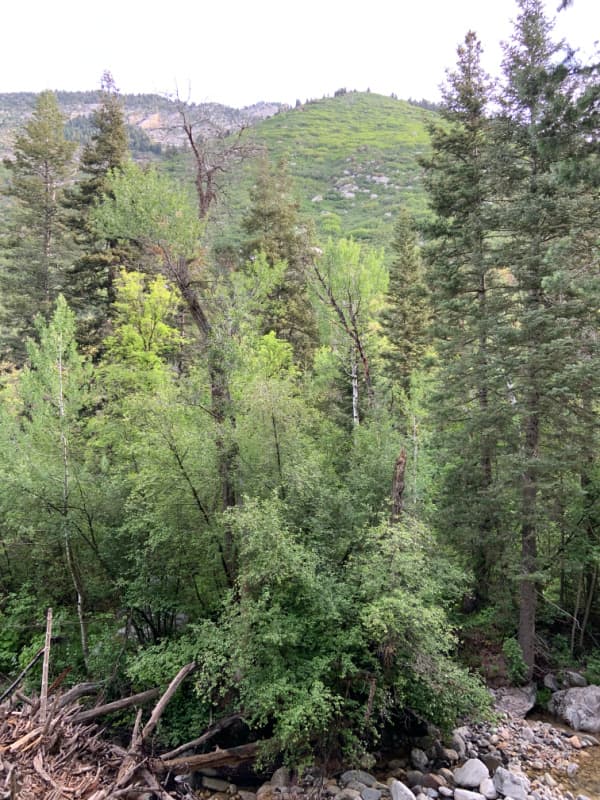 …for so many beautiful, easily accessible hiking trails. This one is Little Cottonwood Creek Trail from the Temple Quarry Trailhead to Lisa Falls.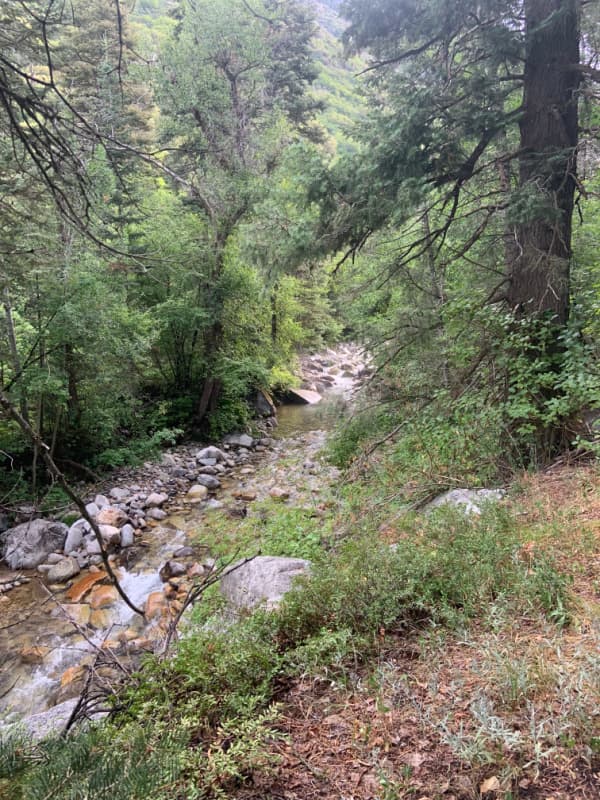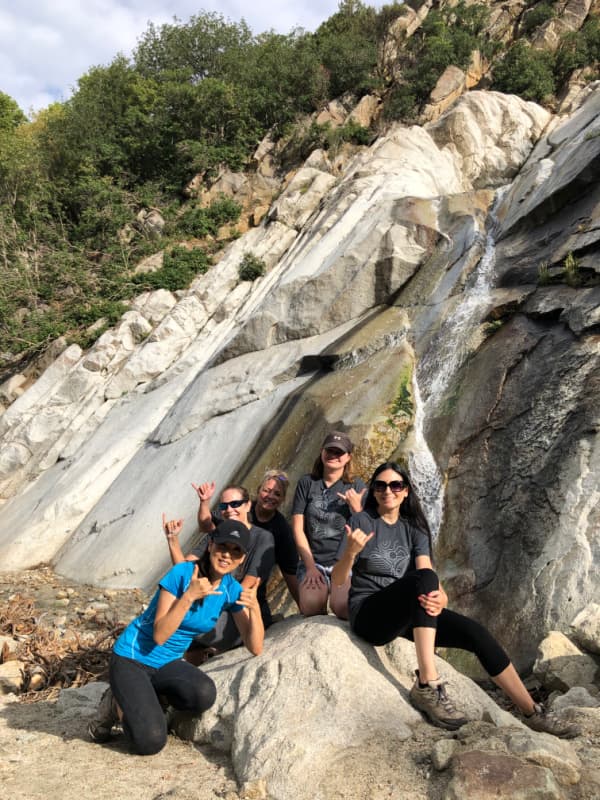 Thanks also to these lovely ladies for inviting me along. And, of course, thank you to my strong, healthy body for carrying me up the trail and back down.
Your turn
That's it for me this month. I would love to hear what's making you smile today or something that you are grateful for in general. Let's sprinkle those little bits of gratitude!
Follow my blog with Bloglovin.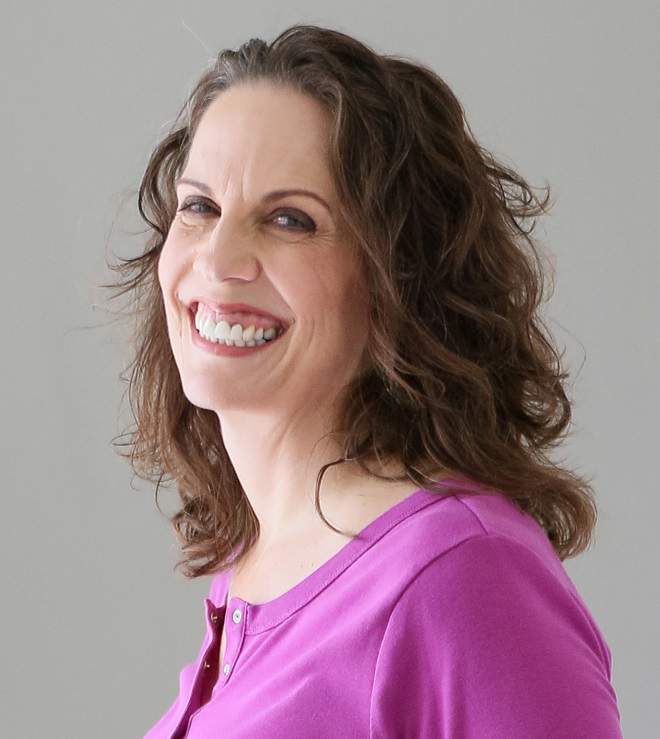 Christie is an author and professional communicator who blogs about life transitions, wellness, mindfulness, and anything else that answers the question "So what? Now what?"