Two years ago, I asked the question can a morning person be created or are they born that way? While I have not yet learned to love my alarm clock, I am happy to report I have developed a deep appreciation for the morning, thanks to my ideal morning routine.
Affirmations
The very first thing I do each morning—right after turning off the alarm clock and before getting out of bed—is repeat this mantra to myself, not just once, but as many times as it takes to start believing it.
I am full of gratitude and love for another day on this earth.
Later, while I'm showering, I repeat other affirmations. The exact affirmations change periodically based on where I am in my life's journey. Here are some of my current choices:
I love my strong, healthy body.

I make my own choices, and there is always a choice.

Happiness is a choice that I make.

Today is a precious gift. I choose to treat it so.
Before you write off affirmations as wishful thinking or little white lies, remember words are powerful. The negative stories we tell ourselves often become self-fulfilling prophecies. Why not fight back against those negative stories that we so easily accept with positive ones that take a little longer to stick? Exercise for your brain.
Rehydration
Once I'm upright, one of the next things I do is drink a glass of water. After going hours without liquid, your body is dehydrated. From what I've read, starting your day with 8-16 ounces of water rehydrates you and aids digestion and metabolism. I'm no scientist or doctor, but it makes sense. I say it can't hurt, and it might help. Drink up!
Essential Oils
After drinking that glass of water, I take a couple of deep breaths over my peppermint oil bottle and dab a small amount on the back of my neck. The scent of peppermint is refreshing and invigorating. It is said to help with clarity and alertness. And even if it doesn't, it smells good, which improves my mood. Throughout the morning, I also diffuse essential oils—sometimes peppermint; other times eucalyptus, citrus, or a blend called Serenity.
Refueling body and mind
For me, this means savoring my first cup of coffee and eating a healthy breakfast while I write. That writing might be crafting posts for this blog, responding to your comments, or reading and commenting on others' blog posts. I prefer to write in the morning to take advantage of the peace and quiet—both in my house and in my mind.
As for the eating, I grew up being told that breakfast was the most important meal of the day. More recently, fasting has become a popular trend. I won't argue the merits of either in this post. Suffice it to say, I eat breakfast every morning. It's part of making all of my senses happy to start the day.
Meditation and gentle stretch
Finally, after the refueling, I go down to my room, plug in the diffuser, sit on my cushion, and meditate for 10 minutes. Sometimes it's silent meditation, sometime guided meditation using the Simple Habit app. Whichever I do that day, I finish with a gratitude prayer. This is my opportunity to feel and express deep gratitude to the Universe for all that I have. I say the words thank you and list whatever comes to mind. It might go something like this:
Thank you for the air I am breathing.

Thank you for my lungs, my heart, and all my other organs.

Thank you for my senses that allow me to enjoy the world around me.

Thank you for this cushion I'm sitting on.

Thank you for my home.

Thank you for my family.

Thank you for the beautiful mountains.

Thank you for the sunshine.

Thank you for the delicious food I ate this morning.

Thank you for the cow that gave the milk, for the farmer that cared for the cow, for the driver that delivered the milk, to the cashier who sold it to me.
You get the idea.
Following the formal meditation, I move into a gentle stretching routine timed with my breathing, which makes it feel like an extension of the meditation.
The benefits of regular meditation are well researched and documented, including stress reduction, improving attention span, enhancing self-awareness, decreasing blood pressure, improving sleep, even increasing kindness. For me, the stretching, helps wake up my body and ease me into the day.
The ideal morning routine
This morning routine requires me to get up about 60-75 minutes earlier than I would if I just got ready for work as quick as I could. This might sound counterintuitive for someone who is not naturally a "morning person," but I have found the extra time to be well worth the sacrifice of getting up earlier. I feel happier and more productive going into the day, and that feeling carries through in everything I do after that.
Your ideal morning routine may look much different from mine, but if you don't have a purposeful routine that works for you, I strongly encourage you to experiment until you find one that does. I am now of the belief that a morning person can be created. And not only that, but having a positive morning sets you up for having a positive day, which sets you up for a more positive life.
How we spend our days is, of course, how we spend our lives." ~Annie Dillard
Transformation Challenge – Week 6
In order to create accountability for myself, I am giving a weekly update of my efforts and progress in the 8-week Transformation Challenge. If you are not interested in this portion of my blog, good news, only two more weeks. Please feel free to skip down to the Comments. I'd love to hear from you.
Workouts
I attended three Orangetheory classes this week. 
In addition, I rode the stationary bike once, completed a yoga session, and took two rest days.
Nutrition
Sunday was food prep day. I made kale/spinach/strawberry smoothies and crustless cauliflower quiche for breakfasts. (I'm starting to sound like a broken record. Any ideas for healthy breakfasts that can be made in advance?) For lunches, I made a quinoa edamame salad. 
Your turn
Mornings–love em or hate em?
Do you have a purposeful morning routine, or do you wing it?
Any suggestions for healthy breakfasts that can be prepped in advance?
What is your wellness goal this week?
Share anything else you'd like to–any topic at all.
Follow my blog with Bloglovin.
Shared on the GRAND Social and #MLSTL, and Blogger's Pit Stop.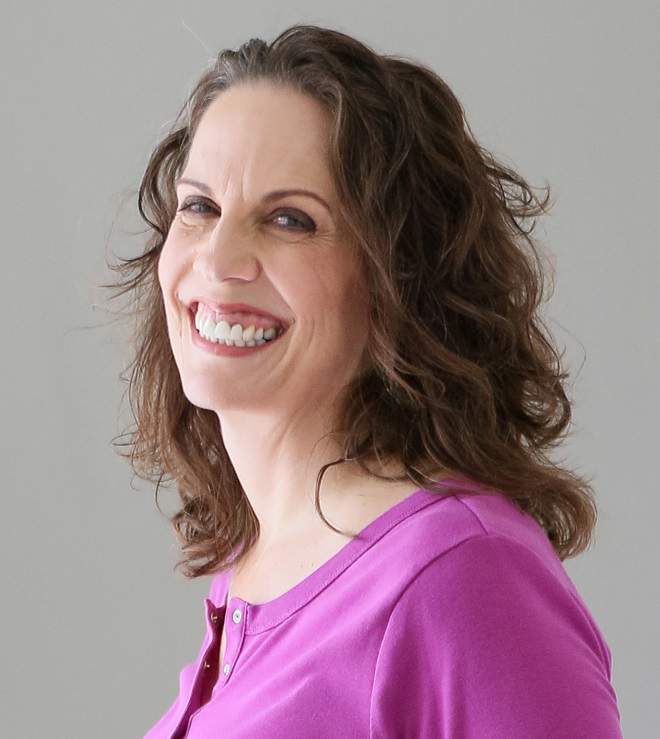 Christie is an author and professional communicator who blogs about life transitions, wellness, mindfulness, and anything else that answers the question "So what? Now what?"